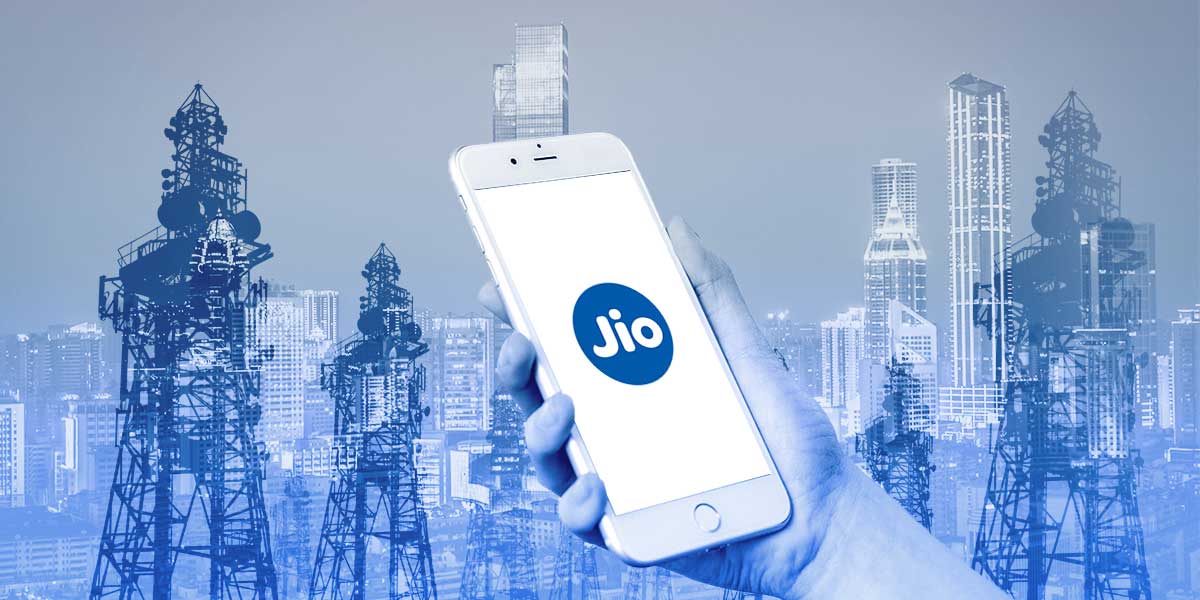 Jio's Datagiri – How Reliance Jio's Offbeat DX Strategy Stormed the Indian Telecom Industry
The era we are living in is extraordinary, where we are witnessing the digital revolution or what we call it as industrial revolution 4.0. The disruptive technologies like IoT (Internet of Things), Machine Learning, Artificial Intelligence, SMAC (Social, Mobile, Analytics, & Cloud) are restructuring the human lives on the root level. Also, these ever-changing technologies pose important challenges to the organizations to make them struggle for innovating products and solutions, providing their customers with value, imbibing new skills, and changing the posture of the entire organization.

Every organization needs to survive the technological storm by learning how to sail through it. We will talk here about the Indian Telecommunication Industry that holds its own story of sailing and surviving through the technological storm by inculcating digital transformation (DXN). The history of Indian Telecommunication Sector has seen many changes like the emergence and widespread of over-the-top messaging apps, cut-throat tariffs and variety of plans, big data, internet generations, GPS-based services, and of course the business model-shift from voice to data! This 37 billion dollar Indian Telecommunication Industry has witnessed all these phases.
The year 2016 was marked as a trend-changer in the history of telecom. We saw the most significant revolution after years – the entry of Reliance Jio that left everyone startled and fluttered. The Reliance Jio firm has set up new rules of the telecom industry as he offered what no one ever did – free voice calls and roaming, a set of useful multimedia apps, and of course, cheap as hell data along with very reasonable 4G handsets. All of these steps of Jio compelled its rivals Vodafone, Idea Cellular, Airtel, to take quick actions and cut down their overtly expensive voice and data rates so that they maintain their customer base.
The magnitude of the earthquake caused by this more significant than life Jio's launch can be measured by the fact that within the 45 minutes of Mr Mukesh Ambani's speech, Idea Cellular, Bharti Airtel, and Reliance Communications collectively lost Rs. 13, 165.5 crores of market value.
Even RIL's investors weren't sure about the sustainability of the revenue model, more significant losses for Reliance on the operational basis on closer terms, and cut-throat competition between the rivals, due to which, the share price fell by around 2.7%.
The giant launch also sent a shiver down the spines of all the leading players of the Indian telecom sector and thus, it paved a way to the long-looked-for strategic mergers and alliances. The big players, Idea Cellular and Vodafone lost around Rs. 385.6 crores for the third quadrant of the 2016's fiscal year & hence they publicly announced that they would be in alliance.
After all these things mentioned, you might want to know what Jio did that uprooted the traditional functionalities, which other peers followed and kept increasing the rates for voice and data.
So, What Differentiates the Reliance Jio From its Peers?
Less or No Charges at All –

Jio literally offered free voice calls for a complete life, no roaming charges, and so many apps. The data was charged under very competitive plans.
Biggest 4G Network Ever –

Jio turned out to be the biggest 4G Network due to cheap or fewer rates. Initially, there were more than 100 million subscribers athwart 18 K + cities and towns along with 2 lakh villages. Jio planned to reach up to 90% of India by March 2017 as Jio is the only firm having PAN India 4G coverage, making it 'world's largest all-IP Network.
Not Being Limited –

Variety of affordable 4G VoLTE handsets introduced under its brand named "LYF".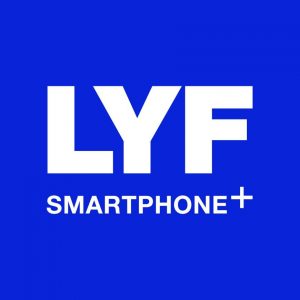 New Concepts –

Jio also brought in the concept of "data sachet" strategy with its cheapest data plan starting from Rs. 19 per day for 150 MB.
No Extra Tariffs – Jio hasn't shown any blackout days to their customers because it has never put any extra tariffs on festivals and holidays.
Own Startup Ecosystem –

Reliance Jio's arm, which was a very own startup of Indian conglomerate in 2016, set aside a project capital fund of Rs. 5,000 crore for encouraging entrepreneurs and building an ecosystem.
Planning of Pockets –

Further investment planned by Jio was Rs. 30, 000 crore as it wanted to expand its coverage and this expansion required a total investment of Rs. 1, 90, 000 crores.
Faster SIM Activation –

Jio offered instant SIM activation based on Aadhar Cards at their "Reliance Digital" and "Xpress 'Mini' Stores.
Thinking Beyond Telecom –

Jio never wanted itself to be tagged like other telecom players, and hence it had more great plans up its sleeve. Jio has also been working for creating complete IoT solutions for home automation and automobile arena.
The Challenges Jio Faced
Fierce Competition –

Jio has faced a lot of resistance from several service providers, which was incumbent and it has accused them of exploiting and abusing the highest market power and also building up an alliance to refuse the sufficient points of interconnectivity. And, these lesser PoI (Points of Interconnectivity) caused immense call failures.
The Decreasing Data Speed –

The demand and supply gap got evident here. The exponential rise in the customer base of Jio caused a decline in its internet speed, a 50 MBPS speed initially to 6-10 MBPS. This decline caused Jio to trail behind Airtel in 4G speed still. Jio tops in most comprehensive network coverage but not in the speed.

Issues in Apps –

The apps launched like Jio TV, and Jio 4G Voice is more in the complaint list than the satisfaction list. There have been reports of technical glitches, update failures, and frequent crashes. Thus, the user experience got deteriorated.
Less Number of 4G Enabled Devices – The demand for getting a 4G device is ever-increasing, but the dissemination rate of the devices is meagre 1.6%. This puts a limit on the market reach of Jio, and as we all aware, telecom is a game of numbers.
Retaining Customer Loyalty –

We all know that customers are hard to retain and make them loyal to a brand as they won't buzz in if they are not getting any discounts or freebies. But, later Jio renewed the membership for free and then offered cheapest plans.
Key Lessons to Learn from Reliance Jio
Challenge the Trend by Taking Planned Risks –

People relate 'Reliance' with different-from-the-line thinking, revolutionary business models, and inflexible implementation of the plans. Jio's intention was clear – to make revenues from data and not from voice, and that too at 1/5th lesser rate than the prevalent prices. This step indicates that Jio 'didn't want to follow the existent norms.
Preventing Other Entrants in the Game –

As mentioned earlier, Jio is the only company with PAN India coverage as it has airwaves in all the 22 circles, whereas Airtel has coverage in 15, Idea has in 10, and Vodafone only in 5 circles. Moreover, Jio has invested capital of 3 lakh crore in building the 'world's most gigantic cable of 3 lakh kilometres across 1400 cities. And, this Network can also handle 5G and 6G data connectivity, setting a level where no other telco player has reached by almost eliminating the chances of any coming one. From the last 5 years, this project of laying gigantic kilometres of the optical fibre by Reliance was going on within the country. After the project gets completed soon, it is believed that the users will be getting high-speed data and lower traffic, as it was the issue since the launch of Jio. The traffic was directed to landing points, causing a surge in traffic and decline in the bandwidth; thus, resulting in a slower speed than 3G but, high tariff plans as compared to the services provided.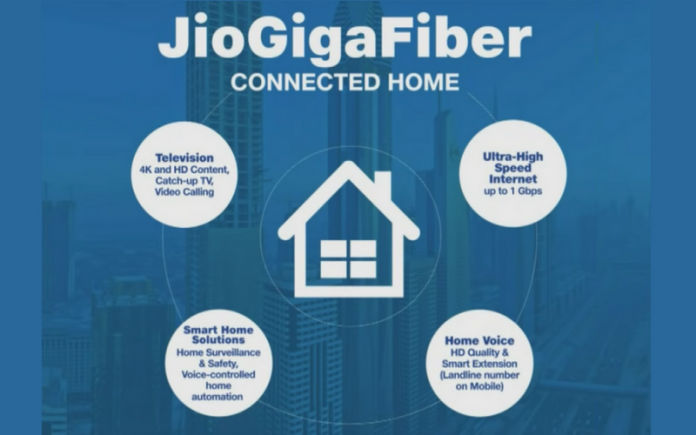 Out-of-the-Box Thinking –

Jio made instant SIM activation easy because of eKYC and delivery at the customer's doorstep. It offered India's first-of-its-kind Platinum service, unique plans for students, and various free services via its "My Jio" app. These are a few examples of Reliance's out-of-the-box thinking and radical planning.
Creating Multiple Sources of Revenues –

Jio earns maximum because of its data plans, but it has also started its premium apps like JioBeats, JioOnDemand, JioTV, etc., which hold tremendous potential if carried out and developed correctly. They might compete with Netflix, Amazon Prime, and Spotify. The Reliance company is also making profits by their 4G-enabled affordable smartphones called LYF. Moreover, it has also built a venture that helps entrepreneurs in launching startups in their Jio ecosystem, called JioGenNext.
Having Clear Goals –

Reliance has kept its goals clear since the beginning, and this was a properly planned project apart from the regular telecom approach, and hence, it turned out to be the game-changer. Jio had specific targets for the number of customers, deadlines for the achieving numbers, average revenue per user (ARPU) within a year of launch, the number of freebies and their validity, and so on.
Advance and Co-Exist within the Ecosystem –

Jio has been engaging with the digital giants and also wants to partner with as many Indian entrepreneurs as possible and bring their projects under Jio ecosystem. Here lies the potential for immense inorganic growth and giving convenient access to innovations with disruptive technologies.
Closing up the Topic –
The Jio schemes have turned out to be a big game-changer, and there have been several responses captured from overall different industries. Some called the schemes as anti-competitive, while some titled the bold pricing strategies as 'voracious'. A group of analysts even believed Jio to be the "Tata Nano of the Telecom Sector". Out of all these derivations, it is undoubtedly clear that Jio has started to empower the Digital India mission and is trying to increase the market size by improving the quality of life, and creating entrepreneurship and employment openings in tons.

In June 2017, Reliance Jio started a project of Asia-Africa-Europe Submarine Cable System to do justice with the high tariff plans. This network is capable of carrying 40 TB (40K GB) of new traffic to the expanse. Soon, the high tariffs might drop to significantly lower rates after the completion of this project. After finishing this project, Reliance Jio Info. Ltd. will be marked as a Tier 1 firm. The efforts made by Reliance Jio for easing and enhancing our lives are appreciated. For Reliance Industries, it took a long period of 17 years to reach the global rank of the 8th largest energy company, but Jio attained the rank of "World's Biggest Network" in just 45 days, carrying traffic of approx. 16K TB per day! By introducing Jio, Mr Mukesh Ambani started a new "datagiri" in the telecom sector in actuality. It seems that Mr Mukesh Ambani took his legendary father's words in a literal sense – "Karlo Duniya Mutthi Mein!"
AI
,
Artificial Intelligence
,
Cloud Computing
,
Cloud of India
,
Datagiri
,
DX Strategy
,
eMagic
,
eNlight 360
,
enlight cloud
,
esds
,
ESDS VTMScan
,
Indian Telecom Industry
,
Internet of Things
,
IoT
,
IoT in Telecom Industry
,
IoT Service Providers
,
IoT-Cloud platform
,
Jio
,
Jio Internet
,
Jio Offers
,
Jio Plans
,
Jio Recharge
,
Mobile Data
,
Reliance
,
Reliance Jio
,
SMAC
,
Telecom
,
Telecom Industry