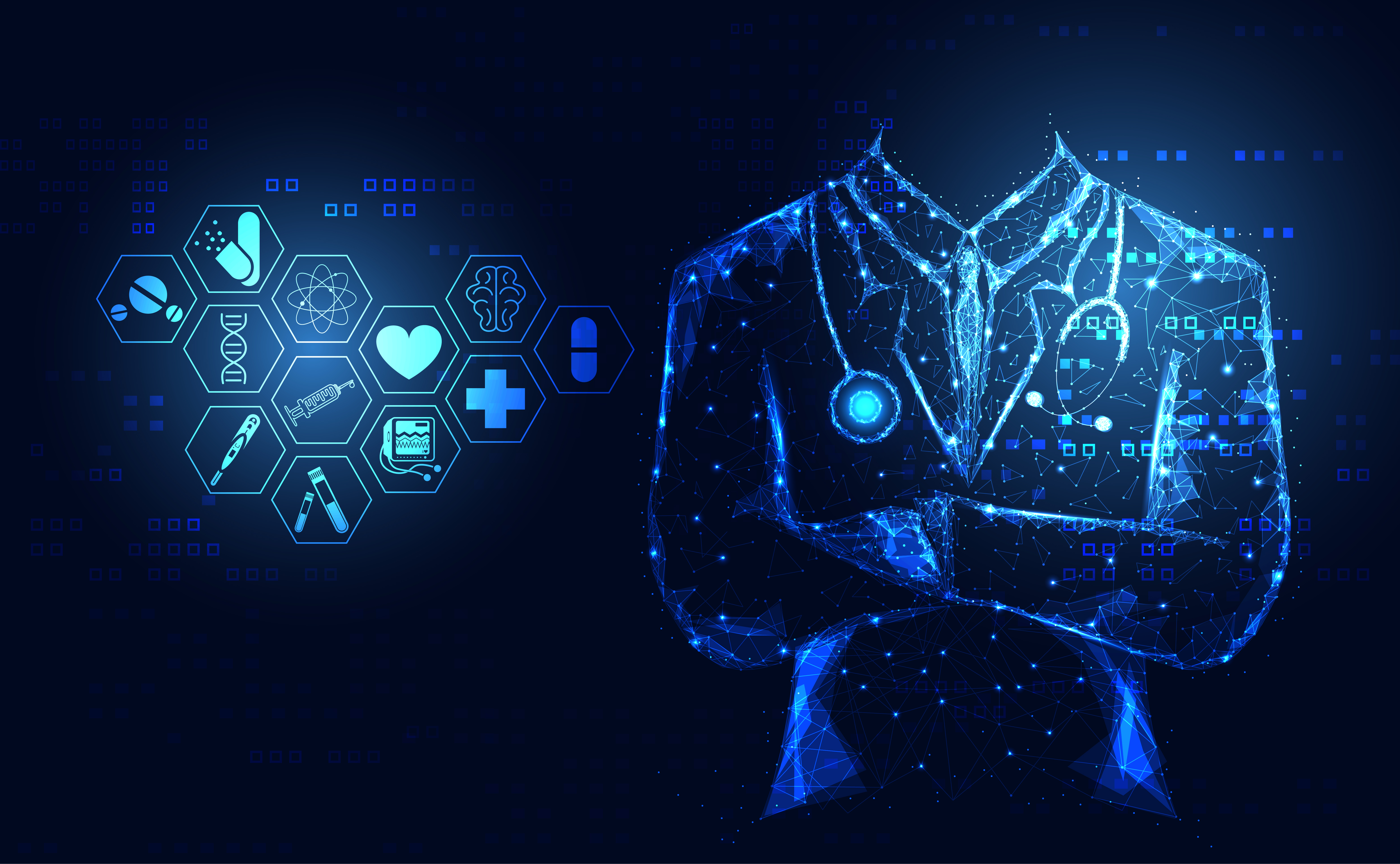 How artificial intelligence is changing the healthcare landscape
The rise of the digital era leads to the rapid development of big data analytics in healthcare, thus enabling success to AI in healthcare. Artificial Intelligence has recently directed large waves across healthcare, fuelling an ongoing debate of whether AI enabled doctors will replace human physicians in the future. It is strongly believed AI enabled doctors will not replace human physicians but, may assist them in formulating better clinical decisions. They are likely to replace human verdicts in specific functional areas of medical management. Artificial Intelligence is expected to bring substantial changes in the healthcare processes and administration. It has sufficient potential to drive the healthcare institutions, yet we need much innovation to dive into the phase of AI- dependent healthcare.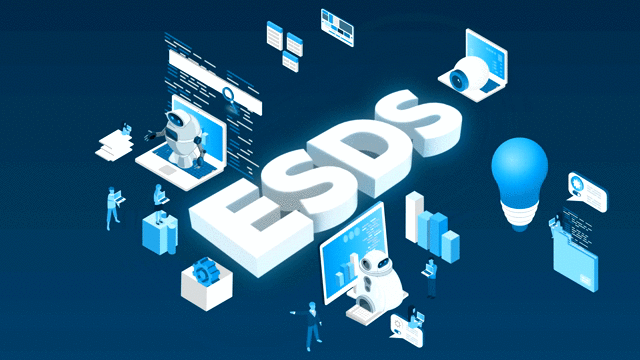 Today, AI is indeed poised to enable more logical and streamlined work of doctors. A study says AI-powered solutions for healthcare are expected to reach $6.6 billion by 2021. The path of Autonomic Computing shaping personalized healthcare services for patients reducing the time taken to make a critical decision is still in progress. AI has revolutionized the healthcare in a way we use data for Patient's medical diagnostic, treatment and research. It has immense potential to improve cost and quality of service assisting in better clinical decision-making.
Let us delve in deep to see how Artificial Intelligence can transform healthcare.
1. AI-Powered Chabot
Chabot powered by AI has taken the business world by storm; it is evident that it will soon bring about a significant paradigm shift in the healthcare domain. The most popular use of these smart chatbots will be as a symptom checker both for the potential Patient and for the physician. It assists the caregivers in healthcare diagnosis through a series of questions asked to a sufferer. The patients answer the question by selecting an option from the predefined set of choices, thus helping the clinicians to recommend a course of action.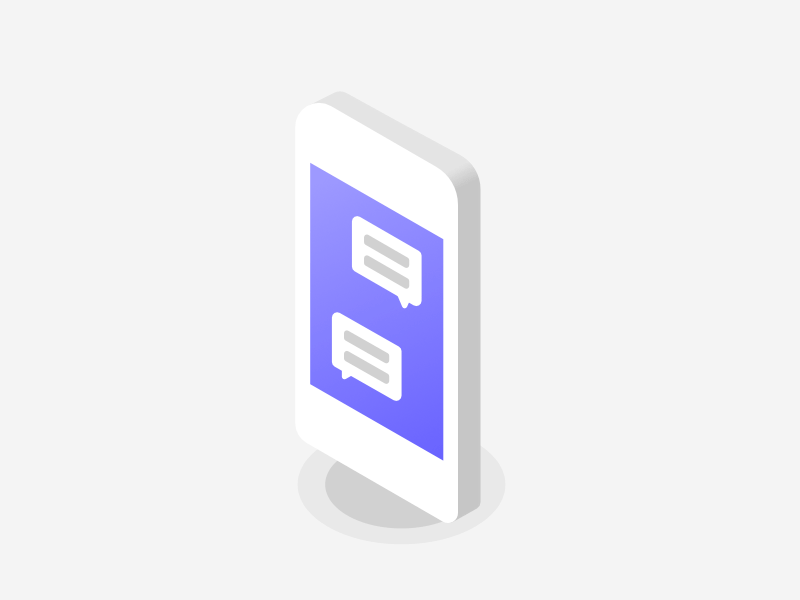 AI-powered chatbots are likely to become the first respondents for engagements with healthcare providers by 2023, a report said. They are better at organizing patient pathways, medication and offer improved remedies for simple health issues. A few gynaecologists are using these chatbots to ensure appropriate information on drugs, especially during breastfeeding. Knowledge management will be the critical part of AI-powered chatbots, aiding the learning process of the chatbot through the questions and answers accumulated throughout the life of a solution.
2. Virtual Assistants
AI-powered virtual assistants have drawn the science on its toes. Virtual assistants deliver significant solutions to the healthcare industry with an increasing focus on patient engagement, shortage of healthcare professionals, growing burden of lifestyle diseases and the requirement to reduce healthcare cost. These are the significant factors driving virtual assistant market growth in the healthcare industry. Patient-centred virtual nursing assistants will surely mitigate the healthcare inefficiencies with the improved self-management skills for chronic disorders. These assistants can track the Patient's fitness progress and schedule their day-to-day activities.
The key driver for hospitals to adopt this technology is overcoming the hand-operated work, offering more impactful and reliable service to patients. It enhances the communication between the Patient and physician, leading to better customer experience and reduced physician burnout. It can coordinate for initial conversations with the patients and set a tone for later discussions making it much easier for the healthcare providers. The dedication of these virtual nursing assistants for wellbeing-associated concerns, embracing that of life and death demanding subjects are incredibly remarkable.
3. Robot-Assisted Surgery
The dawn of robot-assisted surgery encouraged the hospitals to follow the mounting trend and compete with others. It enabled hospitals to retain surgical patients in a consumer-centric healthcare environment. Surgical robots offer more ability than the traditional instruments, offering the surgeons with 3-D, high-resolution visuals skilled to magnify the operating site. It provides precision and accuracy to the microsurgical procedures in healthcare. It enables an unparalleled view of the region under the surgical procedure and real-time movement of the instruments.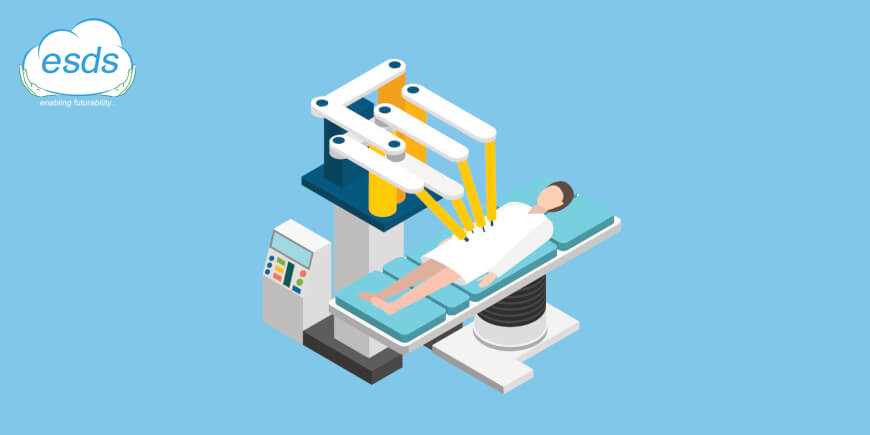 The robotic surgeons are capable of performing all the tasks- clamping, cutting, dissecting and suturing. They help to reduce variations that could affect the Patient's health and recovery in the end. These robots have applications in many surgical specialities; in neurosurgery, imager-guided robots are used to examine brain lesions without damaging the adjacent tissue.
Robots in Orthopaedic surgery enable secure procedures for hip joint replacements. Robot-aided surgeries reduce the post-operative pain; shorten hospital stays, earlier patient mobility and quick recovery.
4. AI enabled Oncology
Statistics state, 17 million people were diagnosed with the disease last year. Thanks to the technological advancements, which has enabled detecting cancer at a much earlier stage than it was several decades before. Artificial Intelligence involves deep learning. Deep learning in healthcare is used to instruct the machines to identify cancerous tissues with an accuracy equivalent to a trained physicist. AI powered by DL algorithms has been developed to automate the multiple levels of a cancer diagnosis. It has a unique significance in detecting the tumour and can help achieve superior diagnostic accuracy compared to the domain experts.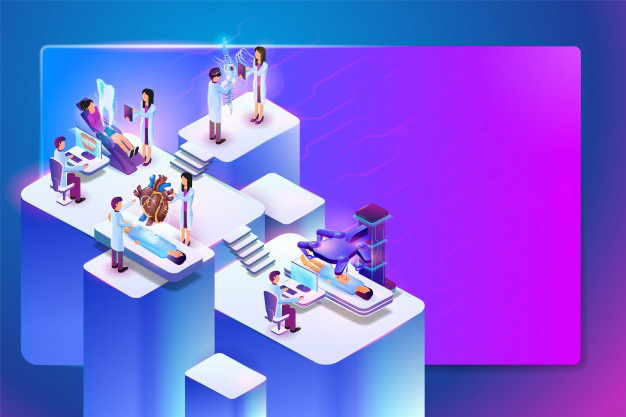 A report says AI has reduced the number of deaths due to ovarian, prostate, lung cancer by detecting the tumour at an early stage. A medical image analysis software based on deep learning has made it easier to detect malignant nodules in lung cancer, which was a tedious task before. There are a few hospitals across the globe who have already deployed this software, and many more are yet to be confident about this.
5. AI in Pathology
Pathology is concerned with the treatment of ailments based on the analysis of bodily fluids like urine and blood. To get the consistent and possibly more accurate diagnosis at least for the morphological analysis of tissues and cells, pathologists have already started using the algorithmic Intelligence in the pathology domain. Automated pathology diagnosis has become a reality with digital pathology equipment varying from slide imaging scanners to microscopic cameras.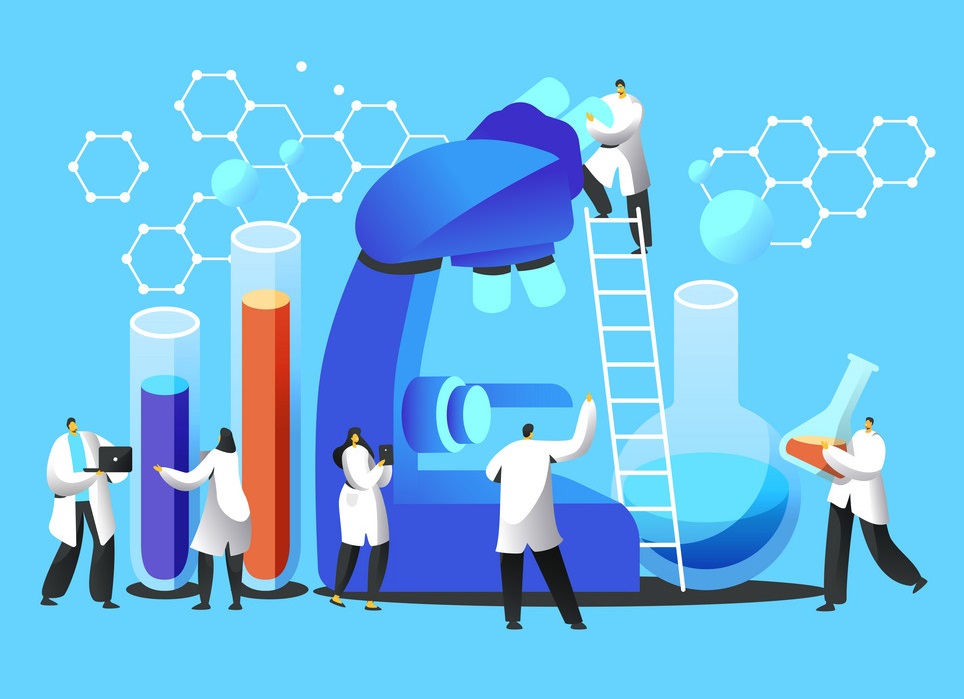 These Artificial Intelligence powered solutions can only assist pathologists and not replace them. Deep learning system will grow into a more efficient solution with the experience and learning they get over a period, just as the physicians.
Wrap Up
The rise of AI has influenced almost every area across the healthcare industry. Artificial Intelligence has been supportive in this complex healthcare world by offering faster service, more straightforward diagnosis and data analysis. In the healthcare industry, every single second is crucial for saving lives. AI in healthcare automates the processes saving time and Patient's life. In healthcare, interacting with AI enabled chatbots is not different from talking to a doctor for his guidance. Deploying the virtual assistants in hospitals for appointment booking, medical diagnosis, data entry, and query solutions is possible with the help of robotic process automation. Undoubtedly, these virtual assistants, chatbots and all other AI supported systems have made the lives of doctors, homoeopaths, physicians, etc. much more comfortable.

Latest posts by Priyanka Chaudhari
(see all)
AI
,
AI Enabled Chatbot
,
AI in Healthcare
,
AI in Pathology
,
AI systems
,
Artificial Intelliegence
,
Artificial Intelligence
,
Big Data in Healthcare
,
chatbot
,
Chatbots
,
Cloud of India
,
Cloudrobotics
,
eMagic
,
eNlight 360
,
enlight cloud
,
esds
,
ESDS VTMScan
,
health care
,
Oncology
,
Pathology
,
robots
,
Virtual Assistants