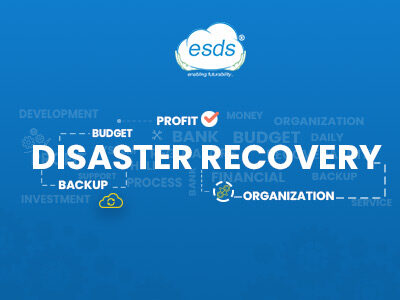 Disaster Recovery as a Service: Can Financial Services Rely on It?
Whether because of cyberattacks, natural disasters, or simple human errors, downtime can drastically impair banking operations, and financial institutions take that threat seriously.
What's missing from most of the DR strategies? Cloud-based Disaster Recovery-as-a-Service. Until it's too late, disaster recovery rarely gets the attention it needs in any business. In the past, the global pandemic made many companies realize their disaster recovery policies were inadequate, requiring them to adapt. A recent study found that 96% of banks and insurance organizations had a disaster recovery – DR plan in place. Among these, 86% rely on data replication, 85% make backups, and 68% create functional infrastructure designs for high availability. It may come down to outsourcing management tasks to the cloud to improve DR in the financial sector. Disaster Recovery as a Service (DRaaS) gives near-real-time redundancy to critical operations while shifting the responsibility for testing and failover to the cloud provider.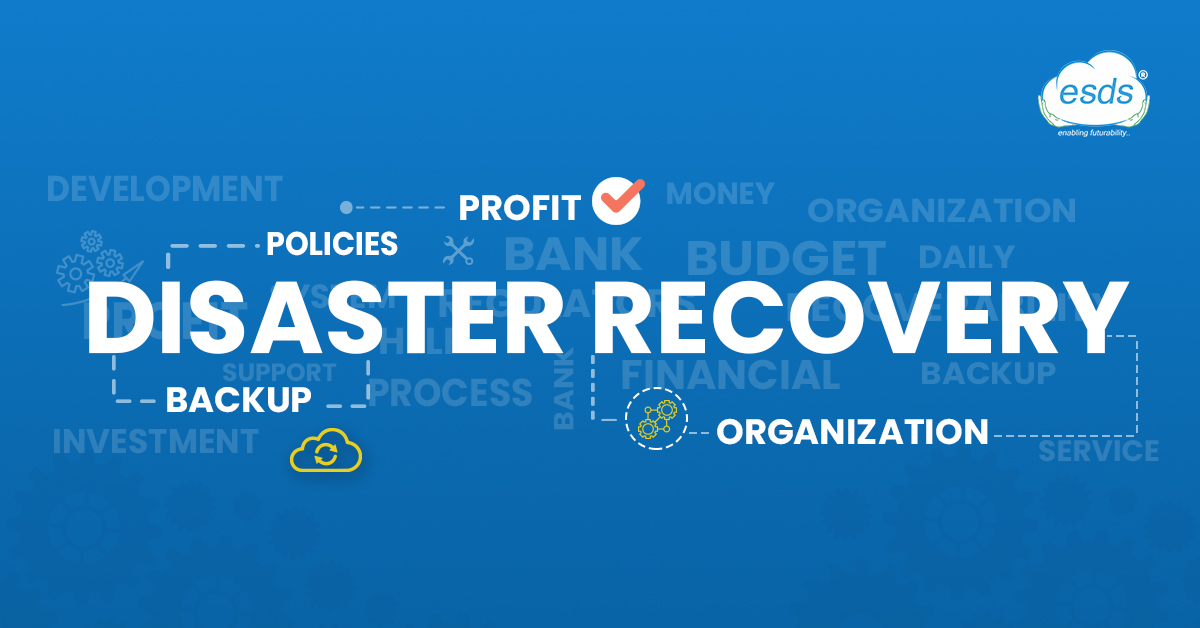 Being a financial institution, you can significantly gain from shifting to cloud-based disaster recovery as a service (DRaaS). You can test more frequently with DRaaS because testing is typically automated and unobtrusive. If you need additional assistance, the provider can package DRaaS contracts with testing services and failover assistance. Beyond increasing the frequency and ease of testing, DRaaS providers offer with the assurance of power, cooling, and physical security features necessary to maintain their data and the fact of being well-prepared to handle server failures and other unforeseen events. The cloud DRaaS also reduces the costs of data recovery. By leveraging on-demand pricing, financial institutions can facilitate geographic redundancy and avoid paying for computing charges until the site is activated.
If you are still not convinced about the need for a disaster recovery service, the following are some good reasons to persuade you to revise that stance and start considering being prepared for the eventualities.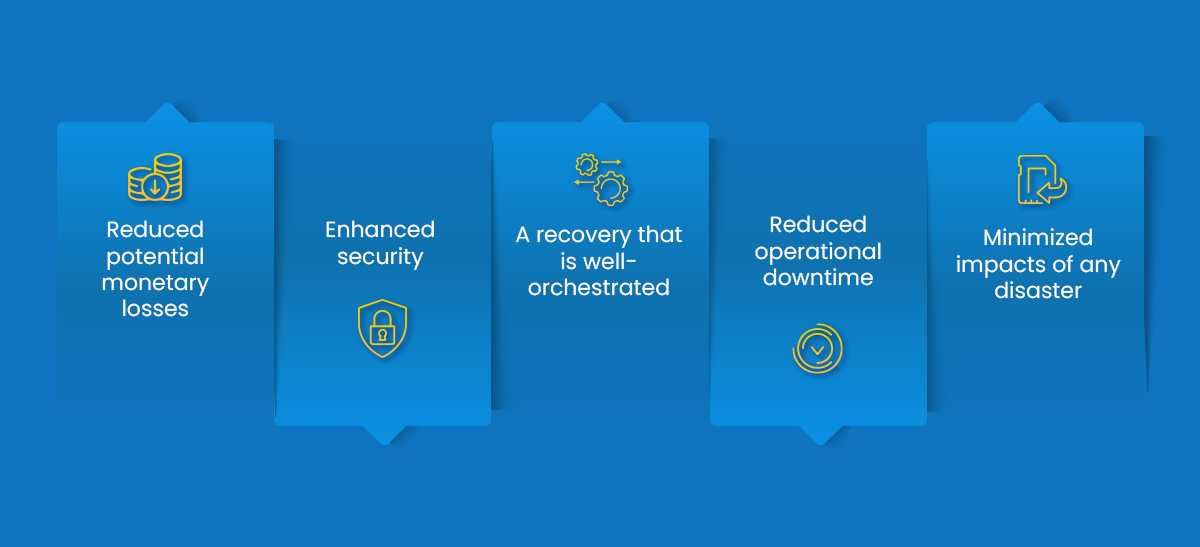 1. Reduced potential monetary losses
First and foremost, the significant advantage of using disaster recovery as a service is undoubtedly cost savings. Should an organization choose to deploy a similar infrastructure by itself, it will eventually need to purchase hardware capacities and software licenses, and set up the backup site itself and its network with the main part of the infrastructure. Now because the remote site will need to be managed, the workload on the organization's IT department will grow at the same time. Deploying your own disaster recovery infrastructure will be simply too expensive with just a few business-critical applications running on a single host. When you are using DRaaS, all these worries will fall on the shoulders of the cloud provider.
On the whole, DRaaS eliminates the need for the following costs:
Rental of premises for an auxiliary data center
Cost of monthly maintenance: power, cooling, and Internet access
Purchase or lease of hardware: servers, storage, and networking equipment
Salaries and the travel expenses of the employees for servicing the auxiliary data center
2. Enhanced security
Your data is securely backed up and stored in a remote data center with DRaaS, as already mentioned. This means that your data will be shielded from both unforeseen loss and unauthorized access. You'll never be able to achieve that security level when storing your data on your premises. Today, cloud-based service providers use reliable security protocols, sophisticated encryption, and regular and timely security patches to protect their data center with your data stored within.
Cloud service providers also employ private clouds and multi-factor authentication protocols to make your data virtually impenetrable.
3. A recovery that is well-orchestrated
In case of an emergency, DRaaS automatically backs up data to the cloud and recovers the backup data. RPO – recovery point objective and RTO – recovery time objective values, respectively, define backup frequency and recovery speed. The lower these values, the higher the IT resilience of your business. On the other hand, you should be aware that RTO and RPO close to zero imply high costs and therefore, you must identify the best values by calculating the potential financial loss caused by a system outage.
4. Reduced operational downtime
Although an existing backup system might include a disaster recovery option with some form of RTO, DRaaS ensures your workforce and your customers, are virtually unaffected in the case of a disaster.
5. Minimized impacts of any disaster
A disaster recovery plan intends to reduce damage or disruption and recover as quickly as possible upon the occurrence of a disaster that leads to system failure.
The Rise of Disaster Recovery as a Service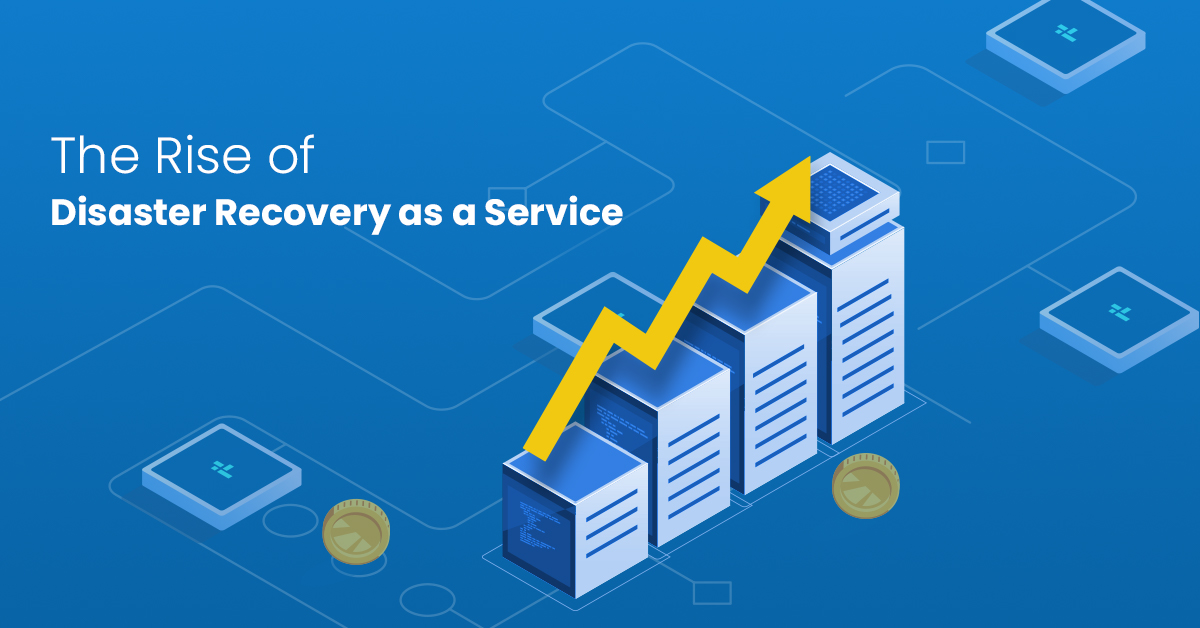 The cloud-based nature of many services has brought about benefits that were not necessarily new in the past but unexpectedly became much more prevalent. For one, their connectivity implies that the employees and customers can access the services and keep the business going from anywhere in the world. DRaaS brings up features such as backups to the cloud, which earlier was typically confined to local area networks. These benefits mean that backups are accessible from anywhere at any time. With a continuation in remote working, more and more services are expected to adapt to the cloud-based as-a-service business model.
Looking ahead, the cloud-based nature of DRaaS also means that it can offer more than merely backup storage functionality and service replication. DRaaS providers are beginning to apply continuous data protection and continuous data monitoring. Outages or breaches are detected automatically, and in some cases, failover processes can also be initiated automatically. This eliminates the need for human intervention in the process, which minimizes the amount of time your business is down, minimizing the impact of downtime on customers who cannot access your services.
Are You Looking For a DRaaS Solution? Let ESDS Help You
Going forward, DRaaS aims to make downtime virtually invisible. With complete service and data replication in as little as 15 minutes, you might not even know your main service is down. DRaaS does this while reducing the complexity and cost of running your own disaster recovery and backup procedures. Without a doubt, business continuity and agility are the two most important requirements for organizations today. Due to its flexibility, seamless DR shift, self-healing environments, automated DR tests, and cost-efficiency, disaster recovery in the cloud has an edge over traditional disaster recovery.
Get Disaster Recovery as a Service at ESDS, and in no time you can recover with high scalability, 100% availability, and unbeatably cheap resilience. What's more, you ask? Disaster recovery is offered as a service by ESDS, which is just right for all business types, including SMEs, banks, and SAP/ERP.
Latest posts by Anushka Shrivastava
(see all)