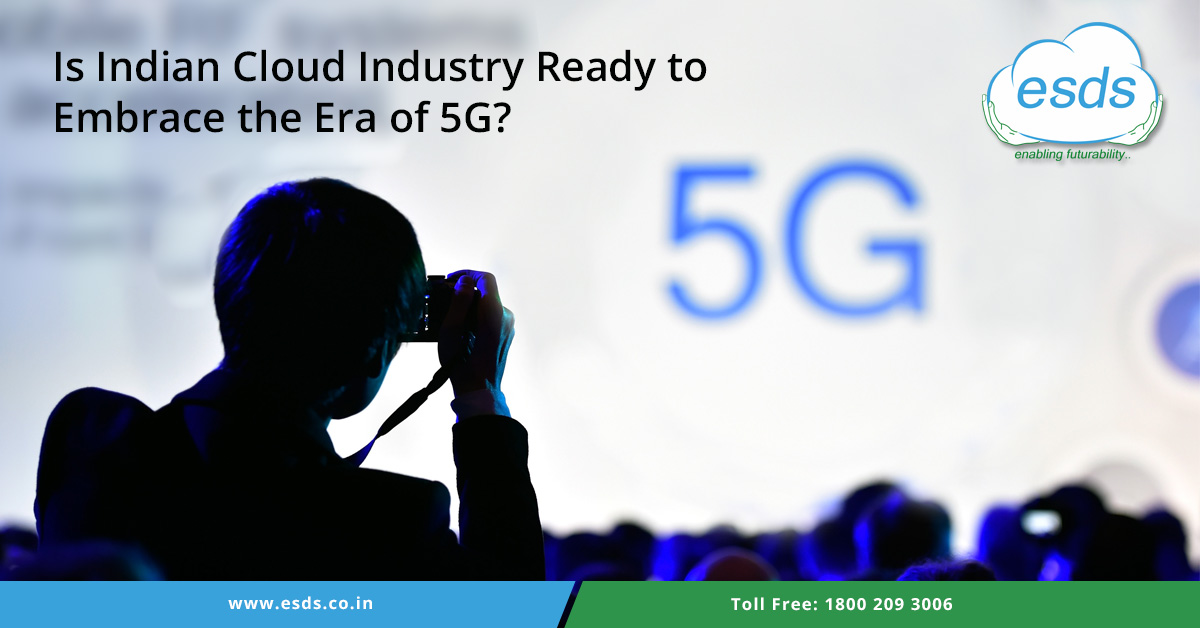 Is Indian Cloud Industry Ready to Embrace the Era of 5G?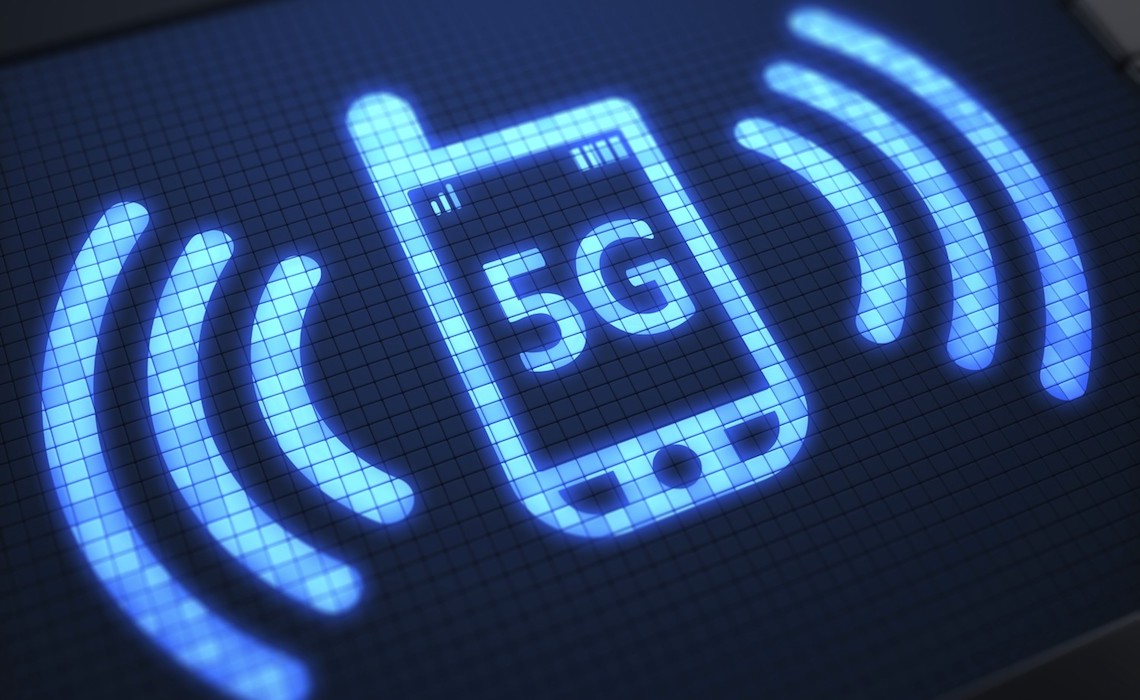 5G is a buzzword from quite a few months, and people are eagerly waiting for the same to come into the implementation. 5G will be entering into every business and especially into the businesses which require speed. Cloud data centers will be one such business to adopt and implement 5G in a quicker manner.
Let us understand the concepts first.
What is 5G?
After 4G, i.e., fourth-generation of cellular technology, now fifth-generation is coming up. By the end of 2018, AT&T is soon going to launch 5G in 12 cities. 5G claims to multiply the speed and awareness of the wireless networks by manifolds. As per some estimates, the data speed could raise up to 20 GBPS (for wireless) with the use of 5G. It could offer the latency of as low as 1 ms or lesser (for wireline networks) for the applications requiring real-time feedback.
Moving your WLAN on the 802.11ax Standard
Probably in 2019, the 802.11ax standard will come out offering a speed of 10 GBPS, which would be approximately 40% faster than the Wave 802.11ac standard. 5G is not going to bring in improvements in speeds, latency, and capacity, but will also offer network management features like slicing. This feature will allow mobile operators a free hand in creating many virtual network connections for supporting particular business cases. Hence, this is going to be the next as-a-service to join the congregation. For example, the network slice requirement for a self-driving car would not be the same for a home appliance. Here, Internet of Things will come into the scenario. Gradually every industry has to adopt 5G as it is expected to bring out new business cases, solutions, applications, and uses.
5G features
Estimated speed of broadband is 10 GBPS which can peak-up to 20 GBPS
Automation of several network behaviours
Single structure for wireless, wired, and satellite services
Offers platform-enabled services for all verticals
Faster service delivery at lesser cost
On one infrastructure, multiple virtual 5G networks are possible through network slicing
Current Status of 5G
The countries like Japan, China, South Korea, and the United States are the major ones driving the 5G growth. As per Technology Business Research Inc., the network operators will be spending billions of dollars by 2030. This figure is enormous even though the return on this investment is not that clear. Changing business models which can leverage 5G's benefits can address these revenue concerns. Several authorities are functioning on 5G equipment standards worldwide. The 3GPP may complete the 5G core mobile standards by the end of 2018. Further, the 4G radios can become upgradable to 5G with the help of a software.
As per Technology Business Research, Inc., wireless 5G standards are mostly set, and the 5G-compliant devices would commercially come into the market in between 2020 to 2025. 5G services are going to get mainstream by 2030 and will feature VR and RTC.
Upcoming 5G services
There would be two types of 5G services – fixed wireless broadband services and cellular services.
The wireless broadband services would be for homes and businesses. This set up would require network operators to deploy NRs in the cells near the different buildings for getting a better signal via receptors. These services would be cheaper for business and home purposes as there will be no fibre optic cables everywhere. They would have to install the fibre optic cables only in the cell sites, and users will receive signals via modems.
The cellular services, on the other hand, will provide user access to 5G cellular networks of the operators. These services will roll out in 2019 when the 5G devices will be available commercially.
Expectations from the Data Centers
Now, cloud data centers being the core hub of the 5G digital ecosystem, what are the expectations from them to meet the service and network requirements of 5G?
A distributed full-stack cloud DC should be Open, Flexible, Efficient, Distributed and Intelligent.
Being open means that a single vendor doesn't lock the cloud services on different layers. 5G adopts open-source northbound service applications and APIs as per the industry's compliances. The APIs like Spark, Hadoop, MySQL, and Redis are the driving factors. Besides these, Kubernetes container service APIs (on platform layer) are serving as a mainstream solution for micro-services framework and application deployment.
The requirement of bandwidth and transmission rate for 5G networks is almost 100 times than the 4G ones. There is a high demand for latency and reliability for applications needing ultra-HD video, virtual reality, smart manufacturing, and auto-pilot functions. These demands can be full of challenges as data centers cant' every time provide extremely high throughput and extremely low latency when there are intensive workloads.
For solving these problems, data center vendors must incorporate mixed computing architectures like SOC-based smart network adapter, ARM, GPU/FPGA, and NPU chips. Also, 5G IoT would cause rage in the technology world, and the cloud industry should be one of the firsts to adopt it.
One more challenge occurs for 5G networks, and that is maintaining flexibility in orchestration and reassembling the network slices. The NEs should evolve for handling all the protocols, services, and streamlining of 5G IoT application data layer, wireless access layer, and network layer of the cloud data center. Orchestration services which are template-based have been introduced for enabling 5G networking applications and elements. Dynamic orchestration is crucial as it reduces the 5G network construction time tremendously and simplifies the process due to automation.
In the era of 5G, most of the routing functions, applications, and network access will be sent on to a large-scale centralised data centre having geo-redundant VMs. Hence this step would facilitate access to 5G IoT devices and similar application platforms along with the third-party apps which are located at different sites. The devices like vEPC gateways can be deployed close to metro collection POPs (Points of Presence). It ensures that the vital services like Disaster Recovery, backup, uploads are accessible via QoS/SLA. Such services can function on numerous small-scale satellite sites which are cloud-based. We need several edge nodes near the local PoPs so that they can support IoT services better.
Bringing out the real potential of IoT is one of the main aims of constructing the 5G network. It would generate a tremendous amount of data, and the data centers shall be prepared to provide humongous storage and computing capacities. We require a highly intelligent and efficient engine that is easily configurable and user-friendly. Further, it should have different data models and different domain knowledge so that we can plan strategies for valuable information about this data.
The 5G data centers would be set up over several distributed geo-locations for supporting network slices related to multi-tenancy, the maximum size of the cloud region, and a self-healing maintenance architecture. Moreover, there should be predictive O & M along with the AI and Big Data – based management.
To Summarize
The carriers and equipment providers expect a lot from 5G. The commercial deployment of 5G will vary as per the government policies in all the countries, but sooner or later, 5G will exist worldwide. Therefore, the data centers must have these five qualities viz., open, flexible, efficient, distributes, and intelligent. ESDS Software Solution Pvt. Ltd. is ready to embrace the upcoming era of 5G as it is potent with these five qualities.
Having the qualities mentioned above would enable the commercial widespread of 5G in every corner of the world.