Get a Secured & Clientless VPN Solution for Remote Access with eNlight WebVPN
Features
Clientless VPN Solution
Granular Application Access Control
Built-in WAF for preventing OWASP Top-10 Vulnerabilities
Interested in eNlight WebVPN
Help us out with a few details and we'll get back to you.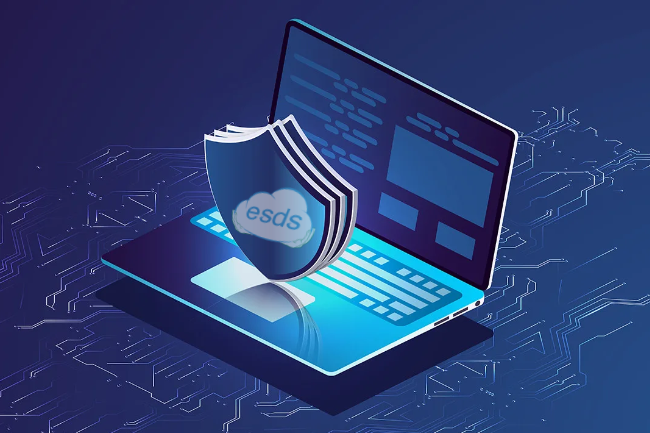 Accessing a network through a client-based VPN solution involves installation of VPN software on client side which is a complex and inconvenient process for a user.
Establish a
secure VPN Tunnel
ESDS eNlight WebVPN is a specially engineered and unique cloud based clientless VPN solution with built-in WAF for Layer7 security. ESDS eNlight WebVPN is the first client-less SSL VPN solution with built-in WAF (Web Application Firewall) for multi-layer security, incoming TCP load-balancer (self-LB), and proxy balancer (backend server LB) that provides high performance using powerful multilayered load-balancing with cross-platform support.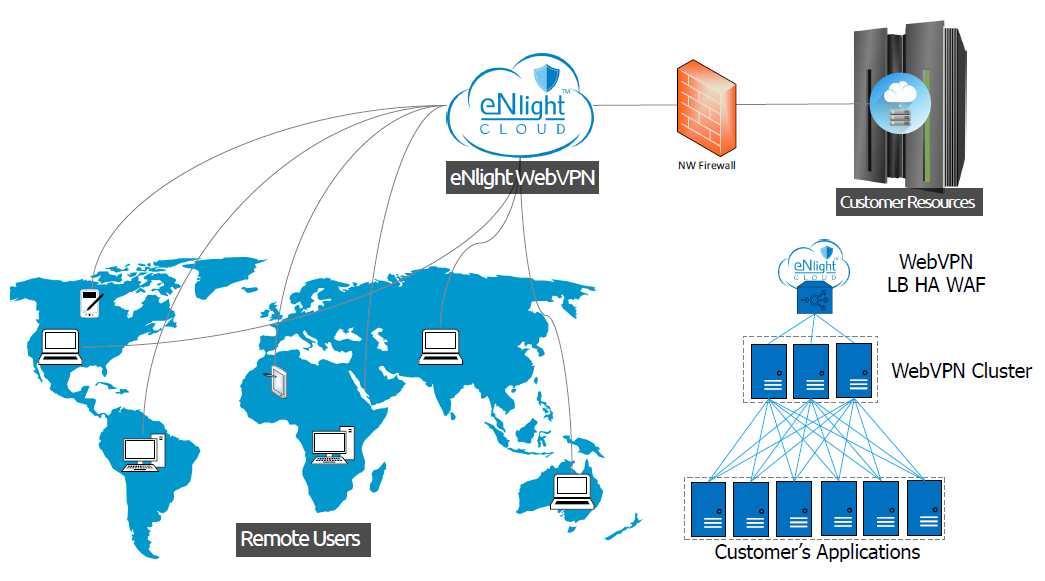 Built-in WAF, HA, Self and
Backend Server load balancing

Granular Application
Access Control

Multifactor Authentication and
Time-based OTP Authenticators

Supports HTML5 Applications, Websocket, RDP, FTP Protocols, CGI Applications

Integrate With Multiple identity Providers Simultaneously (AD, LDAP, Radius, etc.)

Supports Windows, MAC,
Linux and Mobile OS
Scalable

Easy to Deploy

Highly Secure

Cost Effective

High Availability
Comparing ESDS eNlight WebVPN with any other Legacy VPN
eNlight WebVPN
Clientless
More secure - Gives access to only Applications
Cost effective
Granular access control
Don't need to reconnct when intemet network changes
Ease to deploy and use
Scalable and HA
Provides WAF and OWASP Top 10 Vulnerebility protection
Legacy VPN
Client/Agent Based
Less Secure - Gives access to whole Network
High cost
Fixed access control
Need to reconnect when internet network changes
Complex to deploy and use
Less scalable and HA
WAF and other security features not available
More resources, case studies, blogs and solution presentations. (Click here)