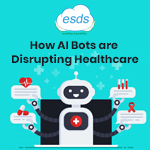 How AI Chatbots Are Disrupting the Healthcare Industry
AI is one technology that has disrupted a wide range of industries. Talking about the healthcare industry, in particular, AI has already created a significant impact. An online report by a leading technology company has stated that more than 40% of healthcare members have agreed that AI technology will be having the most significant impact on their organizations in the coming 3 years.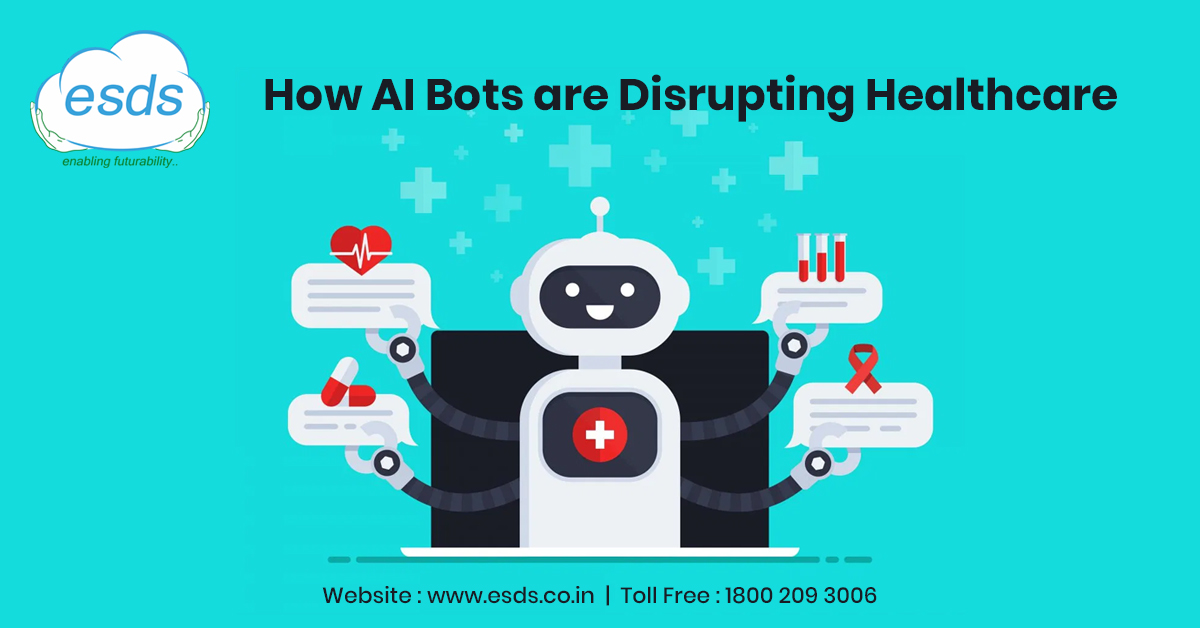 The healthcare industry has always been themed around providing services to a patient without causing delay or compromise. Healthcare providers can leverage the services of a Chatbot service for various uses. With chatbots, connections to the patients can be made simpler at any point in time. Also, they can be used for delivering best-in-class healthcare services to surpass their pre-set expectation levels.
The healthcare industry has already started leveraging various forms of AI like- predictive analysis and machine learning for addressing different issues. Also, there has been a vast adoption of chatbots in different industries; the healthcare industry is also looking to leverage chatbots to reduce the burden on healthcare staff.
How Chatbots Help
Today, the healthcare chatbots, either in text or voice-based interfaces, are being relied much more on than humans for getting regular assistance towards patient wellness and care. Out of the various uses, the most popular deployment is using these bots as a symptom identifier for both- patients and doctors. A smart digital assistant is also emerging as one of the most significant applications for doctors as well as patients. Various chatbots have also been developed for addressing the niche healthcare segments as well.
The following are some of the common uses in which chatbots can be helpful for the industry.
For any website, the FAQ section contains the most common elements. Using the services of any provider, this section can be modified as an interactive chatbot on the website homepage. Such chatbots can be dedicated to answering the general queries that patients have and also make it easier for the patients to find information quickly. With the deployment of chatbots, they can serve as a one-stop solution to get answers for all the common queries in rapid time.
Scheduling and chatbots are not a new combination. However, talking about the healthcare industry, in particular, can be used for scheduling a doctor's appointment quickly. A chatbot can address the needs of a medical organization for allowing the patients to book an appointment with a doctor without actually contacting a receptionist. Patients can also choose their doctor, desired time slot, and even enter additional information regarding the symptoms so that the doctor/physician is pre-briefed about the patient's visit. Talking about this particular use, chatbots can be used for addressing several queries simultaneously.
Chatbots are now being increasingly used for checking the symptoms of a patient and analyze their medical condition without actually visiting the healthcare centers. Chatbots that use NLP can determine a patient's requests irrespective of the variation in inputs. NLP can be useful for achieving enhanced accuracy of responses, and this is essential when it comes to checking the symptoms. Based on the pre-fetched inputs, the chatbots can use the information and help the patients to narrow down the ailment cause driven by their symptoms. With an interactive bot and the data provided by it, the patient can determine what level of treatments and medications are needed.
Leveraging bots for checking the symptoms is a win-win scenario for both- patients and doctors. Patients can save their time for treatment of minor ailments, whereas doctors can focus on treating patients that need more focus.
Other applications of AI in Healthcare
Besides chatbots, the healthcare industry also leverages AI for bringing disruptions towards enhancing patient and doctor experience. AI can be used for looking after wellness, patient diagnostics, and driving operational technologies. AI is also being leveraged by the doctors and other healthcare staff to become highly efficient and productive. In today's time, with the whole world facing the global pandemic, various technology companies like ESDS are helping the healthcare industry to combat the pandemic through their advanced solutions for rapid detection of COVID-19.
Conclusion
AI in healthcare has already shown a regular usage in the past few years. The impact of AI is indeed significant as it can enhance both- patient and doctor experience. Talking about chatbots in healthcare, they can replace humans for certain functions and also making the process more efficient by saving money for patients as well as doctors. These chatbots also can serve as the first line of interaction for the patients.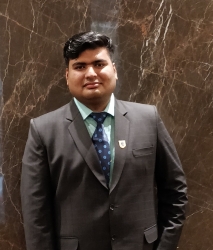 Latest posts by Rishabh Sinha
(see all)