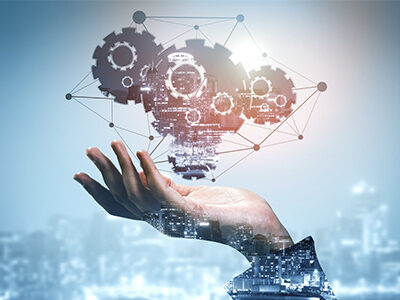 How Does a Business Benefit with Managed Services
Whether you are CIO, IT Head, or any decision-maker, the use of Managed Services in your business plays an important role in making your tasks easier. An efficiently planned & executed Managed Service is like getting the best capabilities of an expert IT department with experienced domain experts. These experts deliver focused application operations to enterprise users.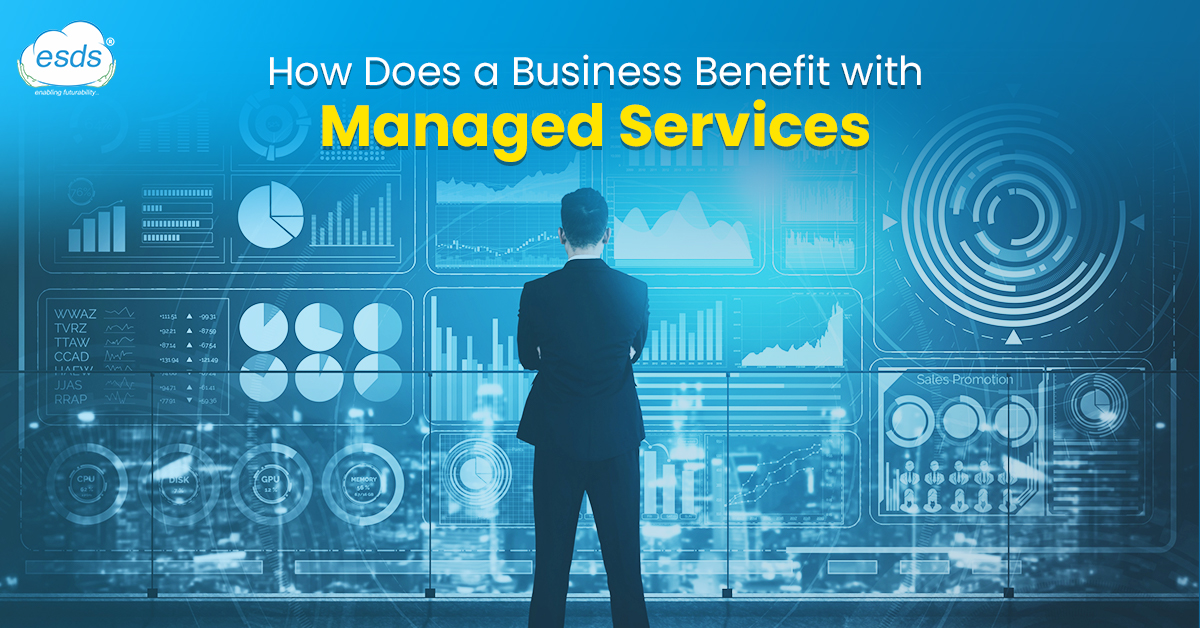 Defining Managed Services
Managed Services are usually a business function managed & executed by a Managed Service Provider or MSP for the business' end-users. Managed Services are often referred to as Managed IT Services, owing to the fact that within an enterprise, IT Infrastructure serves as its backbone. However, administering internal IT environments results in huge costs & highly time-consuming. The correct deployment of Managed Services involves hiring the right talent with technical expertise & investing periodically in tools and services required for managing these services.
Why Managed Services Are Need of the Hour?
In today's time, CIOs and IT Managers face tremendous pressure to achieve their performance, expectations related to operations, and addressing security aspects at cost-effective rates. Hence, it can become a financially viable option to opt for Managed Services in such cases. Besides financial aspects, there can be instances when the in-house staff of an enterprise might not be technologically experienced. Such a situation gives rise to the adoption of Managed Services from some leading Managed Services Providers.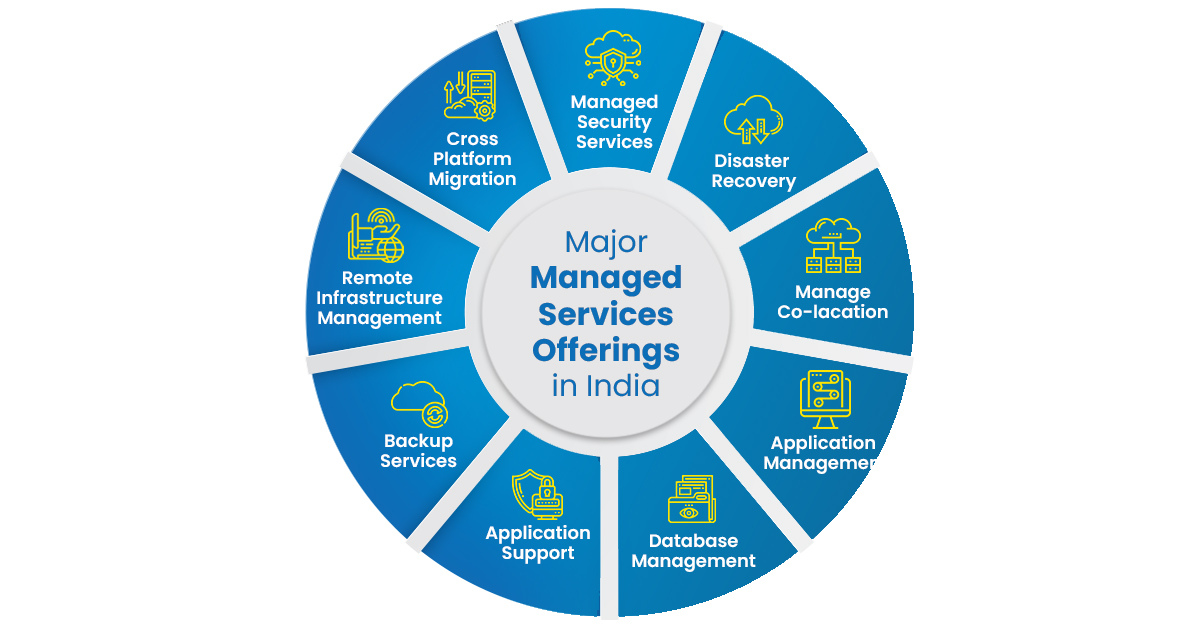 Role of Managed Service Providers
A Managed Service Provider is responsible for delivering services like backup, security, and regular Support & administration on their Data Centers. During the pandemic, there emerged a significant need for managed service providers since most small & medium-sized enterprises made a transition to Cloud & digital technologies to enable their remote working. Managed Service Providers are known to offer a wide range of benefits in terms of cost & operational efficiency. Managed Service Providers helps enterprises in overcoming their financial bandwidth crunches as these providers have an expert team looking after end-to-end enterprise requirements.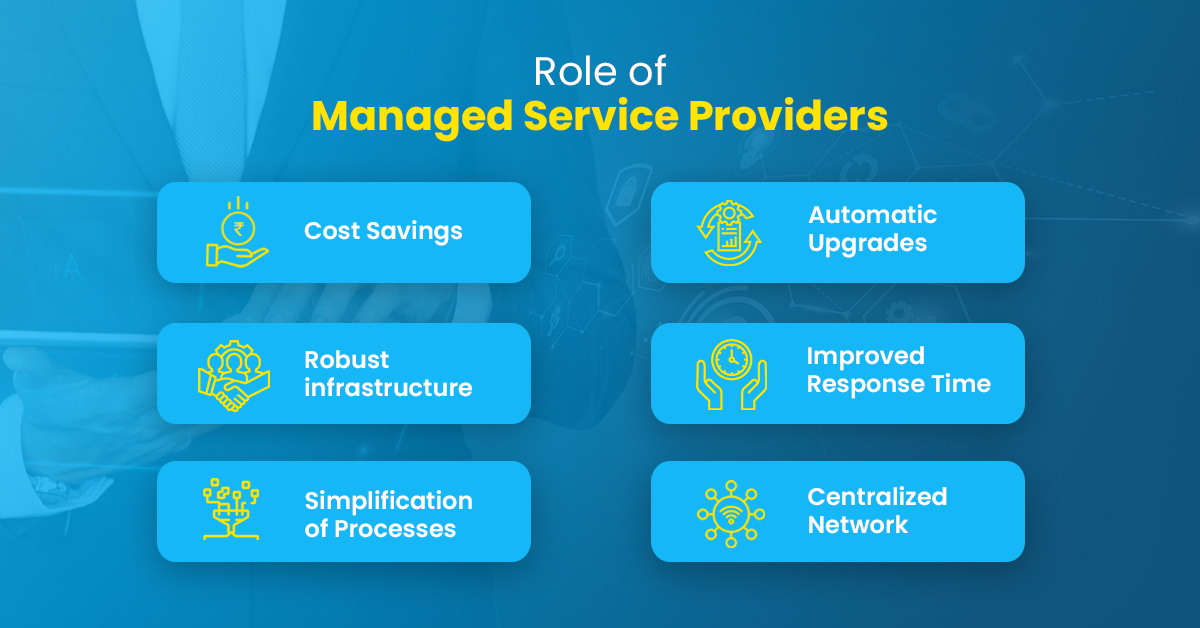 The following are some key reasons that illustrate the significance of a Managed Service Provider for any business-
1. Substantial Cost Savings
In-house management of infrastructure and networks can have high-cost overheads. With such legacy & on-premise infrastructure, a CIO is spending heavily on acquiring tools that might not be required for managing a Cloud infrastructure. However, with a Managed IT Service provider, a CIO or IT-Head needs to pay for the resources that he has used. These providers are equipped with the tools required to develop the Cloud infrastructure and the workforce necessary to maintain it. With such concerns are being looked after by the Managed Providers, IT heads can significantly reduce their operational costs.
2. Robust Infrastructure
The infrastructure essential for maintaining & running a network involves various mobile parts. To function smoothly, enterprises need different processes and continuous funds to ensure the system remains up. When a Managed Service Provider looks after the network management, CIOs can lessen their infrastructure-related responsibilities, leading to enhanced cost savings. Managed Service Providers also offer a robust infrastructure for networking services, making it easier to monitor & scan security for different aspects while ensuring top-notch standards.
3. Simplifying Complex Processes
Leading Managed Service Providers includes all the processes, infrastructure, and human expertise required to handle various complexities. With their knowledge in their respective domain, Managed Service Providers focuses on every aspect of the business with defined mitigation plans in case a challenge pops up in the future.
4. Automatic Upgrades
With the IT landscape continuously evolving, there has been an increased change in trends. Hence, the business heads need to make minor tweaks to remain competitive as per the changing requirements. On-premise servers can emerge as significant cost overheads for enterprises. A Managed Service Provider offers the due scalability to adapt & evolve by allowing customizations to the existing services.
5. Improved Response Time
Whenever a new requirement or network issue arises, businesses must have an enhanced response time. A reliable and trusted Managed Service Provider ensures end-users concerns and challenges are addressed on priority with the lowest turnaround time. Managed Cloud Providers ensure enterprise-level monitoring against any deviations that might escalate as security threats as well as compliance-related concerns.
6. Centralized Network
Most of the leading Managed Service Providers have a central Data Center for managing all the hardware and applications deployed within a Cloud solution. With Cloud hosting in place, Service providers get access to the centralized data available on the network. Cloud solutions also offer storage and backup services present on a centralized network, which enhances the availability of infrastructure.
ESDS Managed Services
ESDS' Managed Services portfolio encompasses a diverse range of services to its customers for complementing their day-to-day data management of IT Services & Cloud migration. Through our Managed Services, ESDS offers several services that allow companies to optimize and modernize their Cloud hosting environment, secure their data and migrate their legacy data over Cloud and completely manage it on a day-to-day basis.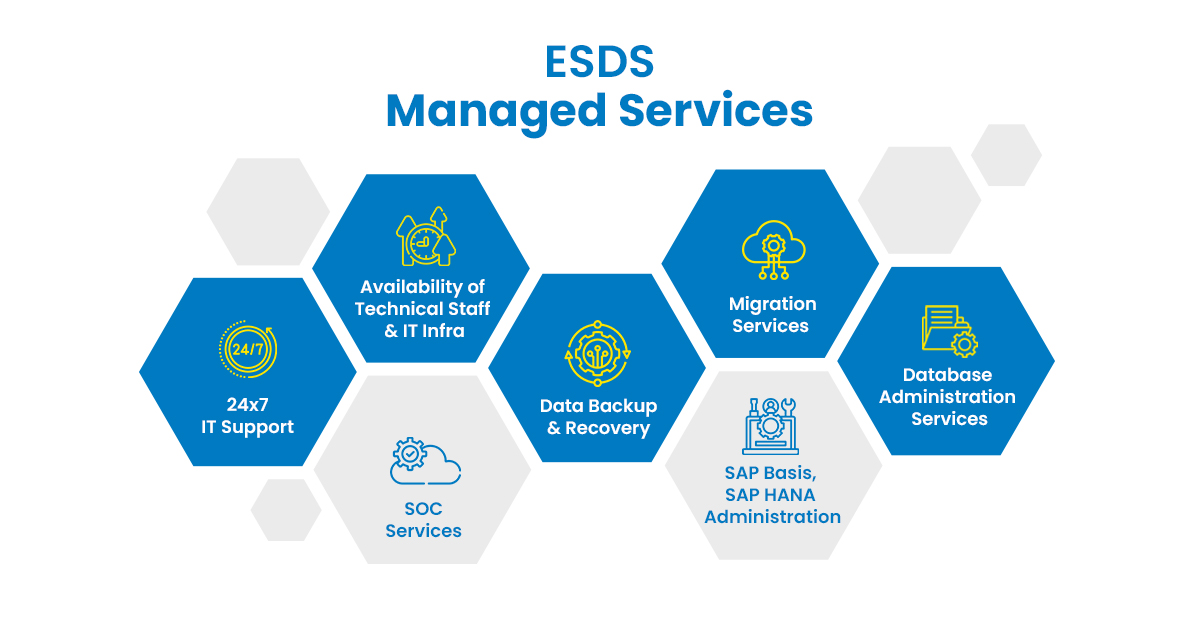 ESDS' Managed Services includes the following
1. 24×7 IT Support
ESDS' network of IT support staff is available round-the-clock for IT Support related to infrastructure, applications, databases, networking & security
2. Availability of Technical Staff & IT Infra
ESDS offers the services of technical staff to its customers, as well as built-in failover mechanisms to keep the solutions operational even during a system failure or disaster
3. Data Backup & Recovery
We provide various types of Managed Backup & Recovery Services, including high-performance backup, portable backups, multi-point replications of data, file system level backups, disk-based for long-term archival, object storage, and other related services.
4. Migration Services
ESDS offers services for migrating an organization's data and business on Cloud as well as Cross-platform services, which reduces business costs associated with maintaining on-premises servers.
5. Database Administration Services
Database Administration Services includes multiple database requirements such as database integration, maintenance, monitoring, optimization, upgrade, and performance tuning.
6. SAP Basis, SAP HANA Administration
ESDS offers SAP Basis support for maintenance and lifecycle administration of SAP Infrastructure. ESDS SAP Basis Support team focuses on implementing, maintaining, monitoring & up-gradation SAP systems. Additionally, ESDS also provides Support for solution management and disaster recovery setups for SAP HANA & non-HANA landscapes.
7. SOC Services
ESDS SOC or Security Operations Center is responsible for detecting, preventing, investing & responding to cyber cyberthreats. Our SOC services include providing the customers with a Tier III Cloud infrastructure, VPN Solutions for remote access of data, and securing the digital identity of businesses with enhanced web security.
Indian IT Services Market
According to an online published report, the Indian & IT & Business Services market was valued at $6.96 billion in H1'21 (January-June). Over a year's duration, the market witnessed a 6.4% year-on-year growth. The enterprises drove the increased growth rate continued focus on Digital Transformation initiatives. The IT Services market contributed 78% by recording a growth of 7.3% in H1'21 compared to 5.7% growth in H1'20.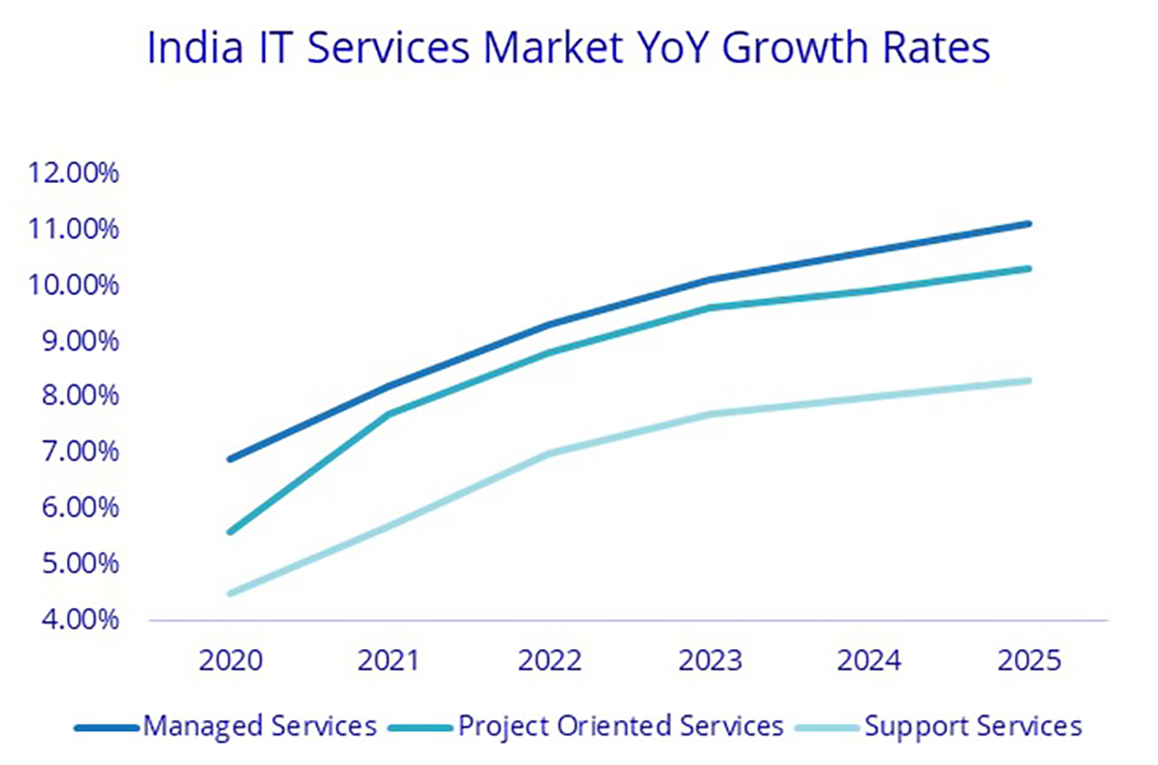 IT & Business Markets in India will see an upsurge growth owing to factors like the revival of the Indian economy & increased spending on technologies like Cloud, Security, to name a few. The market is estimated to reach $19.93 billion by 2025, recording a growth CAGR of 8.2% between 2020-2025. In the first half of 2021, hosted application management & hosted infrastructure services saw the highest growth rates as most enterprises migrated their applications to a Cloud Hosting solution.
The IT/ITES sector is the largest employer within India's private sector, and its revenue is estimated to reach US$ 194 billion in Fiscal 2021, an increase of 2.3% year on year. In the Indian Budget of 2021, the Government of India allocated USD 7.3 billion to the IT and the telecom sector and has also provided tax holidays to the IT sector for Software Technology Parks of India and Special Economic Zones. As of February 2020, there were 421 SEZs across the country, out of which 276 belonged to the IT/BPM sector.
Concluding Words
With Managed Services in place, enterprises can address their various business needs such as security, compliances, Cloud Migration through a single team of experts, referred to as Managed Service Providers. These Managed Services help CIOs free up their in-house Team allowing them to focus on their core business competencies while MSPs ensure seamless running of Cloud & other applications.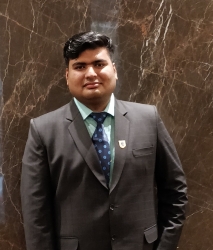 Latest posts by Rishabh Sinha
(see all)