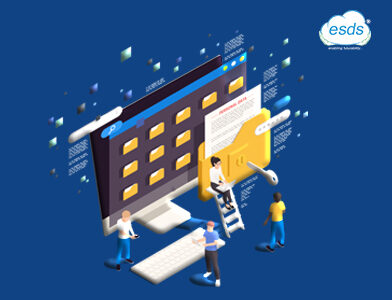 How Managed Security Services Keep Your Business Data Protected
Everything that is managed works great, right? So, why not successfully get your organizational security managed?
As security has been the priority for organizations from SMBs, banks, and government sectors to Fortune 500, managed security services have leaped.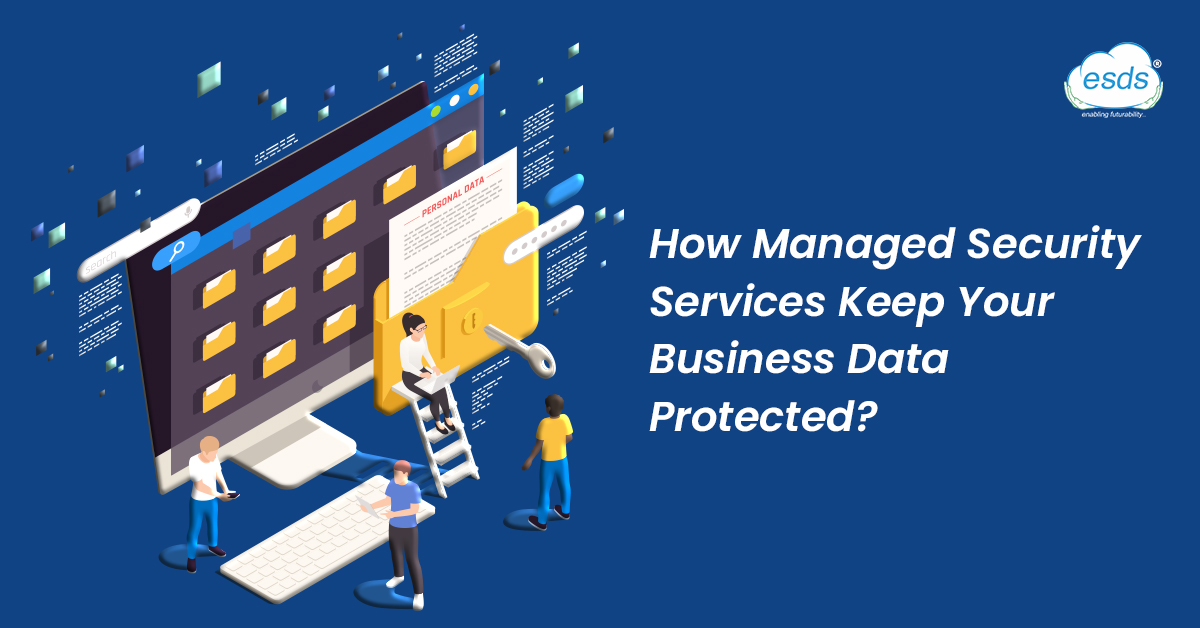 It has become difficult for most organizations to look after the evolving cyber-attacks and put so much time and effort into mitigating the issues. In addition, for SMBs, it can be challenging to implement security measures due to various limitations related to budget, expertise, and security personnel.
Managed security services are a great way to protect your organization's data and systems from hackers. If you want to increase your company's cybersecurity, the best way to do so is by hiring a managed security service provider who can provide all of the necessary tools for preventing attacks on your network.
The managed security services market is projected to reach US$ 53.22 Bn by 2031
What Does Managed Security Service Mean?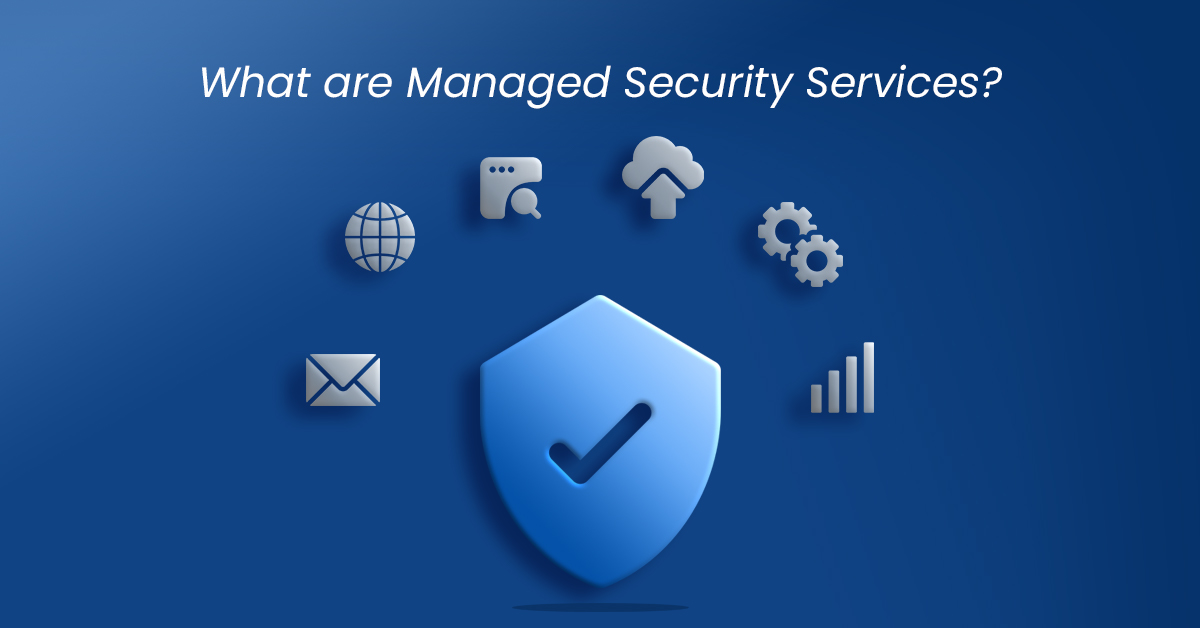 Managed Security Service is a security solution that provides 24/7 monitoring of your organization's networks and systems. In other words, it is a way to secure your business against threats like fraud, cyberattacks, and data breaches. A managed security service provider like ESDS offers security assistance or manages your entire security operation center per your requirement. Your SIEM tools, IDS/IPS, firewalls, antivirus software, vulnerability, compliance management, and other security technologies are all under an MSSP.
Managed Security Services offer you great flexibility because they can take different forms depending on your needs. For example, the managed security services may be used as part of a more comprehensive security solution, or they could just be used to secure your assets.
Difference between Traditional On-site Monitoring and Managed Security Service
The main difference between managed security services and traditional on-site monitoring is that managed security service providers have access to a team of experts who can perform tasks like:
Network monitoring: An MSSP will detect anomalies in traffic flows on the network by analyzing logs from various sources such as routers or firewalls. The detection includes identifying brute force attacks or attempts at unauthorized access through port scanning tools.
Intrusion detection: An MSSP can monitor log files from within their infrastructure and any third-party applications running in your environment. If they notice something unusual happening within these logs, they will alert you immediately so that you can investigate further before anything mishap happens!
Difference between Managed Service Providers (MSP) and Managed Security Service Providers (MSSP)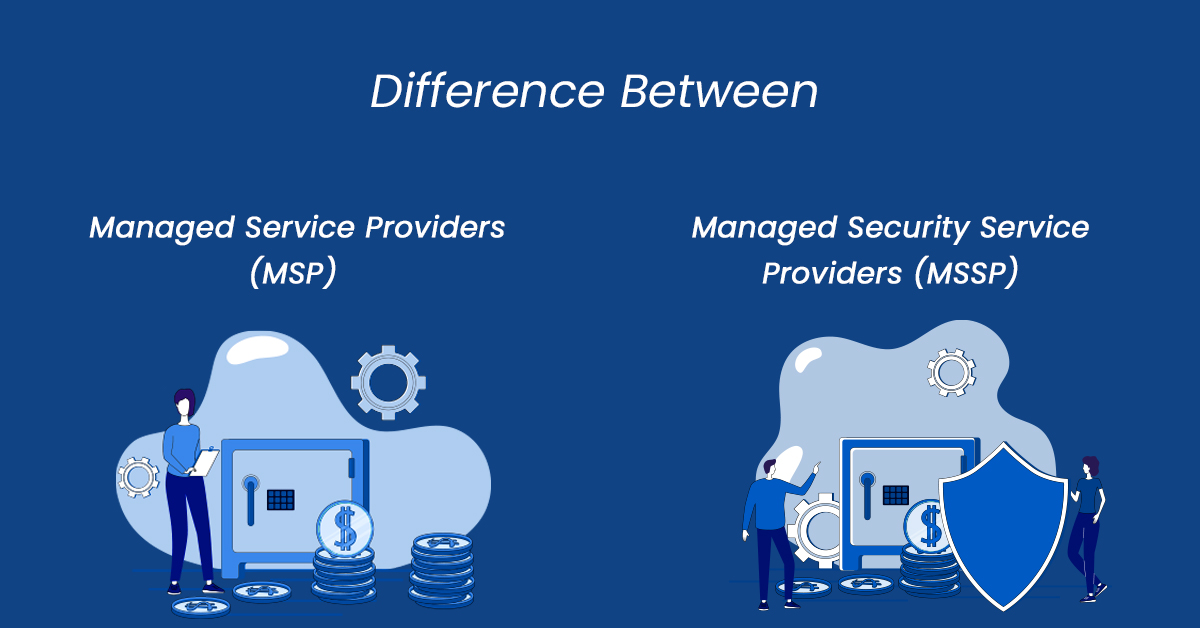 You may come across the terms managed service provider and managed security service provider when looking for a service provider for your company's security needs. For example, the phrases MSSP (Managed Security Services Providers) and MSP may appear (Managed Service Provider). Although they both have a similar tone, the distinctions between MSP and MSSP are hazy.
An MSP focuses on managed telephony (Telco) platforms, software as a service (SaaS), and network and IT support & services. On the other side, an MSSP is primarily concerned with providing security services, including incident response and 24/7 security monitoring.
Under Managed Services, You get:
Easy access to the IT system
Bug fixing & updates after risk detection
Network design, system administration, and threat fixing
Threat avoidance by offering updates and patches
Under Managed Security Services, You get:
Solutions that offer Prediction, monitoring, and analyses
Alerts on threat occurrence and remediation
Risk analysis and prevention of exploitation
Benefits of Having a Managed Security Service Provider
Real-time Monitoring and Fast Incident Response
Detecting a breach after the occurrence can be disastrous for businesses that handle a large amount of sensitive information or proprietary data. Managed security solutions are more than just spot checks; they are ongoing. They can detect disruptions as they occur because of continual monitoring. They even test the firewall's strength using a combination of manual and automated penetration testing.
MSSPs gather information from attempted intrusions and use that data to guard sensitive sections of your system by constantly observing malware and hacker behavior. They can also respond swiftly to an intrusion to protect stolen data.
Usage of Advanced and Leading Technologies
Almost every organization has in-depth security measures in place. Still, even the best technologies have some gaps that must be filled to have a bulletproof solution.
Managed security solutions do more than use their technology to maintain your security posture. They collect data and reports from many sources and normalize the data to be utilized proactively to detect threats and reduce weaknesses. Furthermore, they employ technology to assess organizational security posture, report gap analysis, system controls, and critical vulnerabilities, which cyber attackers frequently utilize to breach even the most secure companies.
Vast Experience in Cyber Threat Protection
MSSP has extensive knowledge of most firms' ordinary and cutting-edge cybersecurity concerns. Their different experiences from being aware of security issues that firms confront across other areas make them highly adaptable and flexible. You could profit immediately from MSSP's expertise and knowledge gained over many years of practice.
One of the most significant advantages of managed security services is the absence of false positives. Security experts respond daily to countless cyber security alarms generated by various security solutions within the firms. However, in certain circumstances, these notifications are useless because they lack the necessary information to take action—this type of false-positive increases the likelihood that your genuine threat will go unreported.
However, if your security solutions managed cloud provider sends you a warning, it will be difficult to use or even obsolete. As a result, MSSPs offer solutions to help you avoid instances where you receive infinite notifications and boost the speed of your reaction.
How Managed Security Services Secure Your Organization?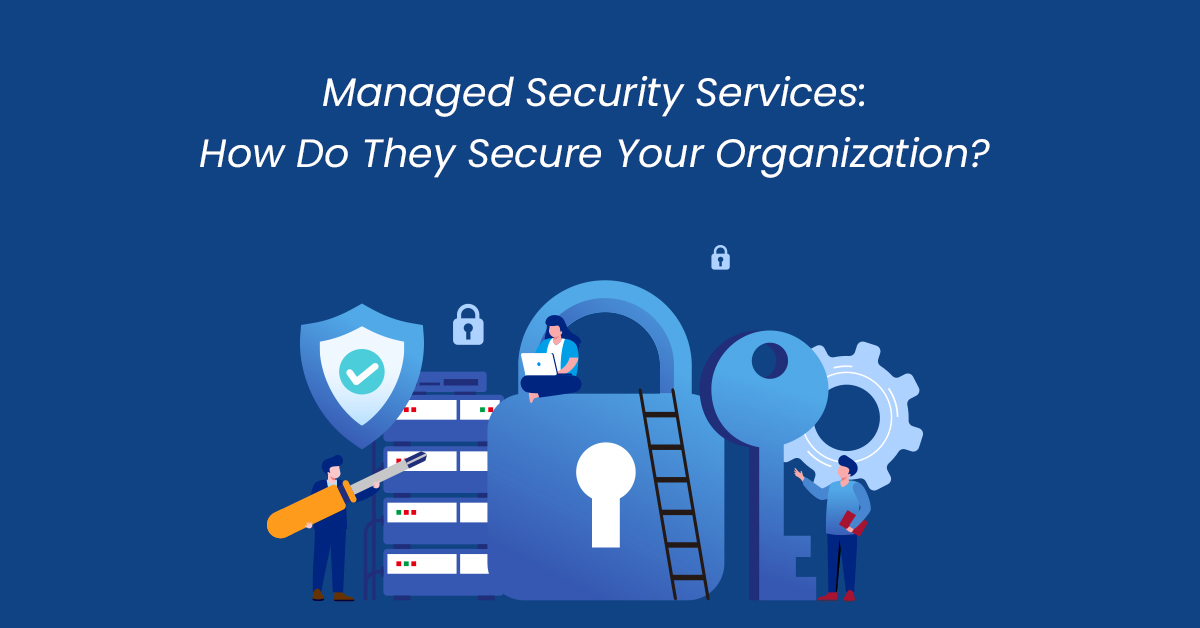 A managed security service provider will have access to the most up-to-date security solutions, such as firewalls and log analysis software, with an expert understanding of how to use them. Such technologies can be expensive for a single company to own or lease. In addition, it is often difficult to determine whether tools have updates or new editions and whether the upgrading is desirable. You know an outside specialist always protects you to the fullest.
Attackers frequently try to take advantage of recently revealed holes before software developers can patch the vulnerabilities; making cybersecurity a weak game, (The criminals have an advantage in this race in the dreaded zero-day attack.) Maintaining cybersecurity without the most recent information is comparable to getting the correct response when you are unaware that the question has changed. A managed security services provider provides the best chance for protection with the motivation and means to keep its professionals adequately informed about the most recent dangers and attack techniques.
A managed security service provider may more effectively deploy its resources to provide everyone with the protection they require because they typically have several clients. In addition, it entails avoiding the unpleasant choice of handling escalating demands as your company grows. Businesses frequently weaken their security because they need help to justify hiring (and occasionally training) a new full-time security staff member, leaving their team overworked. An outside supplier can receive the special protection you require without wasting resources.
A managed security services company will have the capacity to assess every aspect of your security system, consider the big picture, and foresee assaults before they occur. This means they can spot small details and significant adjustments that will increase your protection.
Putting Things in Perspective
Your in-house department may panic, seeing the organization's sheer number of security incidents. However, the biggest concern is that they need help identifying the issues that require the most attention. A managed security services provider can frequently screen out the most severe risks and notify you and your team when you urgently need to take action because they are typically more extensive and resourced.
How to Hire and Evaluate Managed Security Service Providers?
Organizations must take into account several crucial aspects before choosing an MSSP.
Choosing a security service provider wholly managed or co-managed is the first decision. Fully managed security protocols are typically more effective for firms with little to no security protocol experience. ESDS offers 100% managed Security Services and Managed SOC Services.
Comparing desired results with services offered by MSSPs, some might be more qualified to complete a given project than others might.
Conclusion
With a managed security services provider like ESDS, you can ensure your network is safe and secure. A good managed security services provider will provide peace of mind by creating a completely safe environment for your organization's sensitive data.
Latest posts by Prajakta Marathe
(see all)