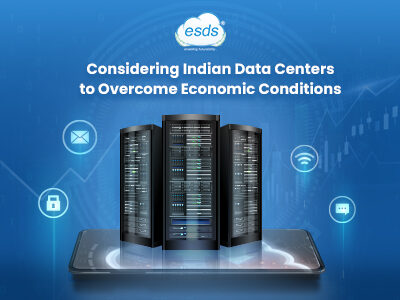 Considering Data Centers in India to Overcome Economic Conditions
With over 658 million Internet users and Internet penetration of 47% in January 2022, India ranks as the 2nd largest online market in the World. The days are gone when our country witnessed faced concerns like lower availability of connections and bandwidth. With more prominent Data Centers (DC) providers like ESDS coming up with their multiple Data Centers in India, the industry is ready to address the growing digital needs in the coming years.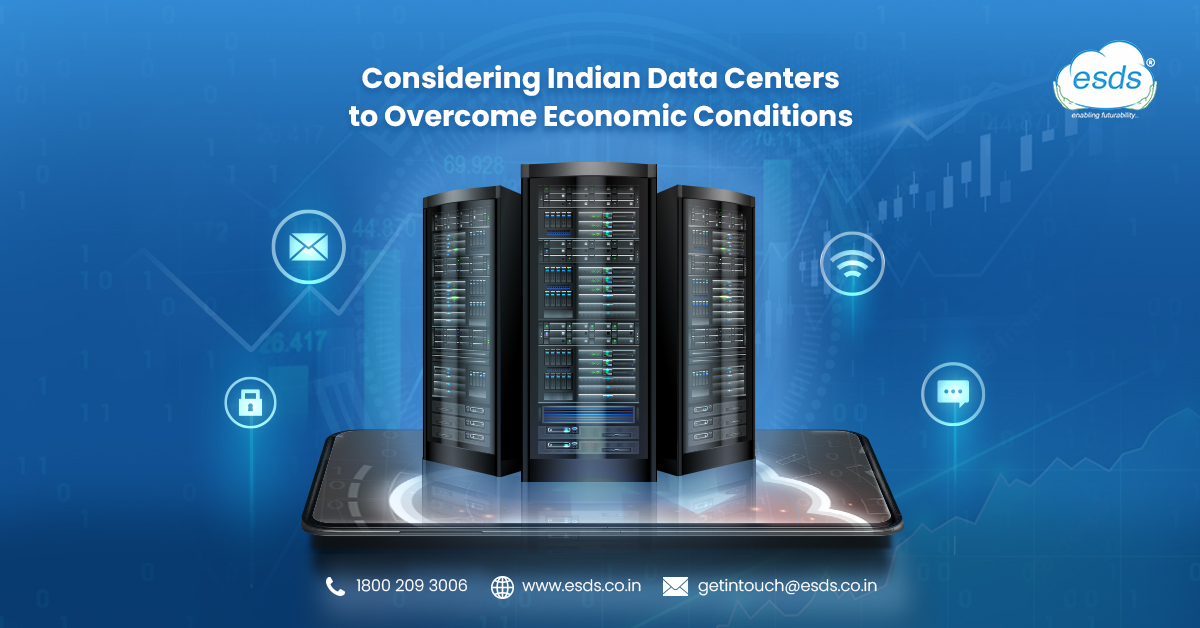 Impact of Pandemic on Indian Data Center Industry
The outbreak of the ongoing pandemic in the last 2-3 years has caused significant economic output loss due to its profound impact on manufacturing, construction, tourism, hospitality, and other sectors. Despite all these odds, the Data Center Industry in India proved its resilience in these challenging times and is now expected to grow faster than a 'No Pandemic Scenario.'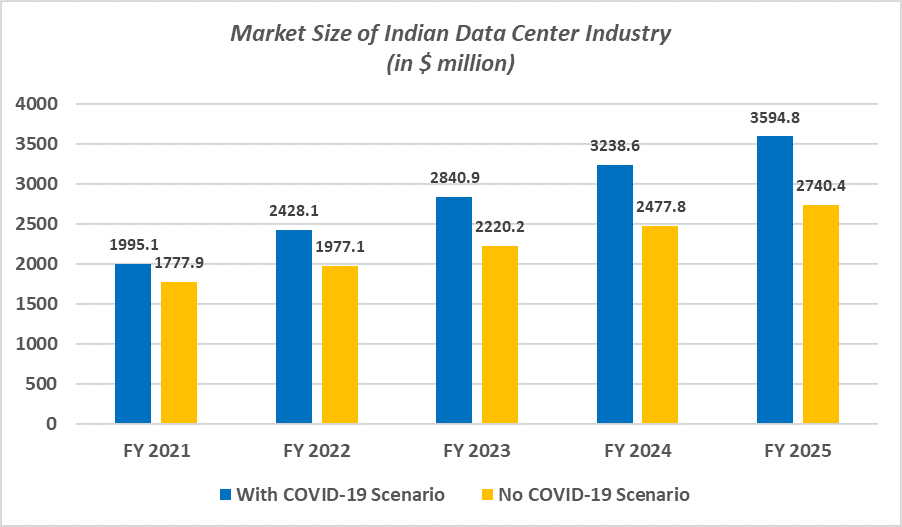 How Government Initiatives Ease Data Center Setup Challenges
In November 2020, the Ministry of Electronics & Information Technology (MeitY), Government of India, came up with an initial draft of the Data Center Policy. This policy will play a significant role in establishing data centers. The constant power supply will boost the Data Center infrastructure by facilitating Data Center parks to develop their power generation units through renewable sources of energy.
Pan-India Data Center Policy
The Draft Data Center Policy released in November 2020 focuses on the following-
1. Ease of doing business by giving the infrastructure status to the Data Center sector, simplifying the clearances needed for setting up Data Centers in India, and Formulation of Data Center Incentivization Scheme (DCIS) for the promotion of Data Center parks
2. Enabling a favorable ecosystem that ensures reliable power, Internet connectivity, and business continuity recognizes Data Centers as a different category under the National Building Code, owing to the requirement of different norms with respect to other commercial buildings & offices
3. Data Centers to be declared as an "Essential Services" under the Essential Services Maintenance Act, 1968
4. Setting up Data Center Economic Zones (DCEZ) in India as a central sector scheme and creating an ecosystem of hyperscale Data Centers, Cloud Service Providers, IT Companies, R&D units, and other allied industries
5. Promoting indigenous technology development to encourage local manufacturing through joint ventures with international bodies, development of human resources by promoting research and capacity building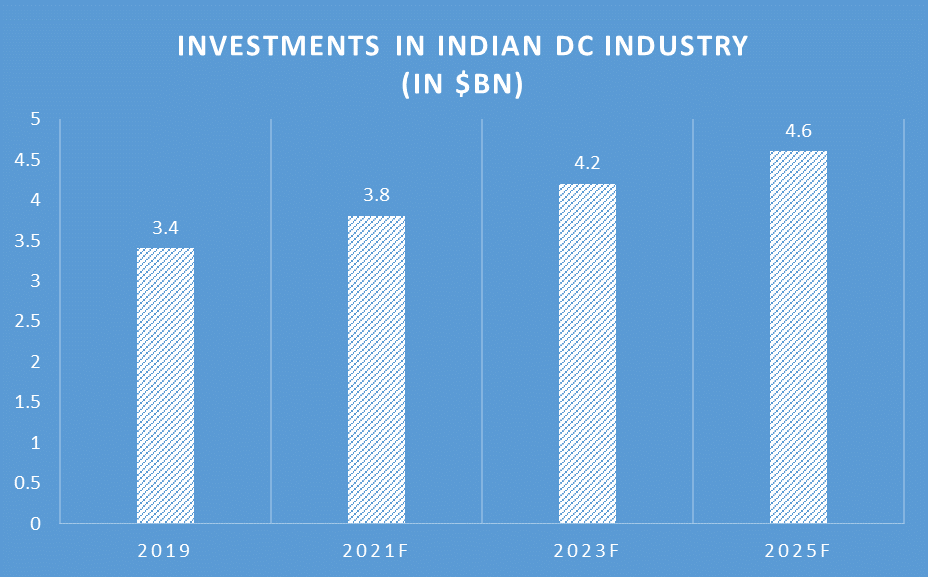 Advantages Offered by India for Data Center Operators
Data Centers in India get the following benefits for providing their services to the end customers-
1. Lower Capital Costs for Setting Up Data Centers: It costs around $3-3.5 million to create a Tier 3 Data Center while setting up a Tier 4 Data Center is about $4-4.5 million. This cost is about 50% less than global Datacenter hubs like Hong Kong, Singapore, Germany & the UK. Additionally, the colocation and wholesale, retail prices are also lesser by 30-45%
2. Availability of Skilled Work Force: The Western World countries like the USA and Europe often face a shortage in terms of engineering skills, offering a huge opportunity for India to position itself as a Data Center hub. Also, the lower costs of labor offer an attractive chance for Data Center providers to increase their investments in India
3. Location Benefit: India has a relatively stable geographic advantage. Most of the cities where new Data Centers are coming up are not prone to natural disasters like volcanoes, earthquakes, cyclones, etc. The rapidly expanding submarine cable connectivity system and increased shift towards Cloud make India best suited for Data Centers
Emerging Markets for Indian Data Centers
The Data Center providers in India have started shifting their focus from Tier I cities to Tier II & Tier III cities owing to various factors like limited land capacity, land availability, high real estate, and construction in Tier I cities. Increased focus on Data Recovery & Disaster Management services provided by the Data Centers is also driving a factor for the shift of Data Centers to other cities. The high growth of the OTT market in rural India is also expected to fuel the need for Data Centers in Tier II and Tier III cities.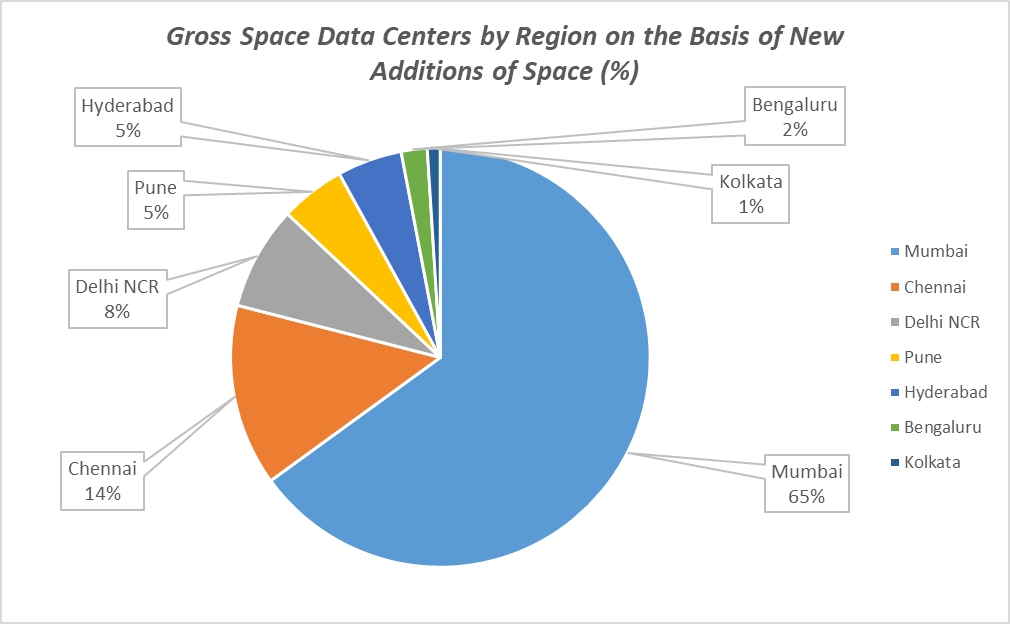 Key Trends for the Indian Data Center Industry
The Data Centers in India serve as the backbone of the nation's huge and changing economy, gaining significant traction in terms of security and privacy. India also accounts for the highest data usage per smartphone, averaging 12 GB/month, indicating a considerable data consumption, causing an increased CAGR of 16% to 25 GB/month by 2025. Other contributing factors driving the Indian Data Center Industry include-
1. Growth of Online Content Providers
India is presently the World's fastest-growing OTT market and, by 2025, is set to emerge as the World's sixth-largest market. This market is predicted to grow at a CAGR of 28.6% in the next four years, touching $2.9 billion in revenue. The top segments boosting India's OTT market growth include OTT video, Internet advertising, video games & e-sports and music, podcasts, and radio.
2. The Focus of Regulators on Storing Data Within India
The Data Protection Act suggested by the Srikrishna Committee is aimed to protect the citizens' data by storing it locally, i.e., within the Indian geographic boundaries. This can be achieved with indigenous Data Center providers like ESDS. They are committed to ensuring data integrity by redundantly storing user data and applications across their different Data Center locations. The Indian Government can also collaborate with indigenous Data Center providers to set up 'localized' Data Centers. For example, STPI (Software Technology Parks of India) has partnered with ESDS to provide Data Center Services in Bengaluru and address the Data Center needs of the Electronic City of India.
3. Increased Cloud Adoption
Enterprises today don't rely on a single Cloud provider for handling their technological needs and look to avail the services of multiple providers, referred to as Multi-Cloud. This, in turn, increases the capacity of enterprises to undergo a complete transformation.
4. Adoption of Advanced Technologies
One of the significant impacts of the current pandemic is that the enterprises now have fewer technicians & domain experts capable of handling & resolving Data Center issues. AI and Machine Learning play a significant role in remote management & monitoring of Data Center systems, with automation enabling infrastructure management through robotics. With the volumes of data surpassing human data handling capabilities, it has given rise to growth in automation & AI for the management and monitoring of Data Centers.
ESDS Data Centers in India
ESDS is amongst India's leading Tier 3 Data Center providers with hosting experience spanning over a decade and is trusted by 1300+ customers across industries. In order to effectively provide the service portfolio, ESDS owns and operates its Data Centers in India based in Navi Mumbai, Nashik & Bengaluru. ESDS Data Centers aggregate floor space of over 50,000 sq. feet across all the Data Center locations in India. These industry-leading Data Centers in India are connected by a 10 Gbps backbone network backed by Disaster Recovery Services. These Data Centers have maintained an uptime of at least 99.995% uptime & have been granted the "Tier III" status by QSA International Limited.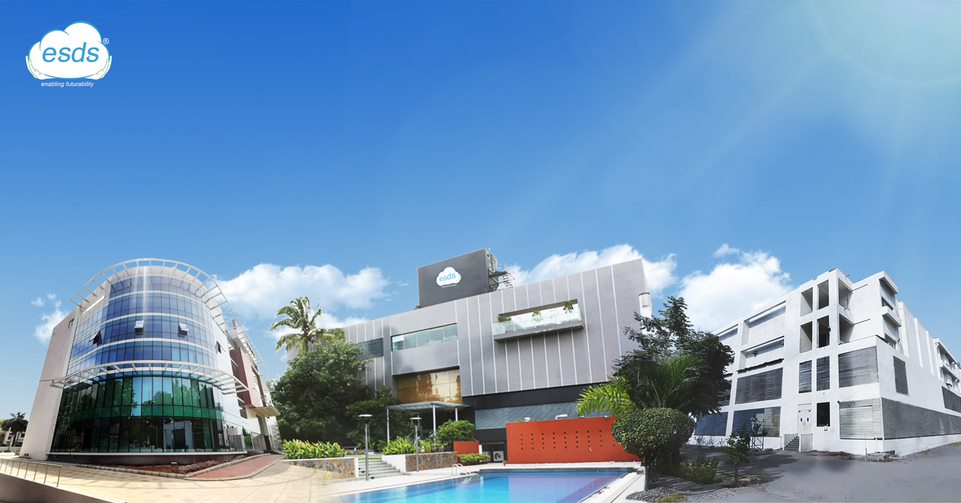 ESDS' Data Centers in India at Bengaluru, Nashik & Navi Mumbai
Wrap Up:
In the past 1-2 decades, the Data Center industry in India has started prospering, mostly due to the emergence of indigenous Data Center providers. Like other countries, the Indian Government has also increased its focus on Data Localization & Data Privacy, and that's why it is coming up with numerous policies. As a cumulative result of all these initiatives and policies, more Data Center providers have started setting up their Data Centers in India, a substantial contributor to India's economic growth.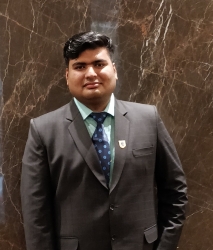 Latest posts by Rishabh Sinha
(see all)