Indian Data Centers' Expansion and Growth
Data Center Market in India
In recent years, the Data Center market in India has witnessed robust growth due to Advanced Technologies' broad adoption for creating digitally intelligent enterprises. Every industry vertical is adopting and taking advantage of this technology for driving their growth and combat competitiveness. India is the second-fastest emerging digital economy with multiple new initiatives undertaken by Government Institutions, Banks, and Enterprises, which generate a huge volume of data. With such vast volumes of data being generated, the question of Data Security emerges too. Hence, as a result, the industry leaders have shifted their focus towards the state-of-the-art Data Center facilities in India for securely storing their data.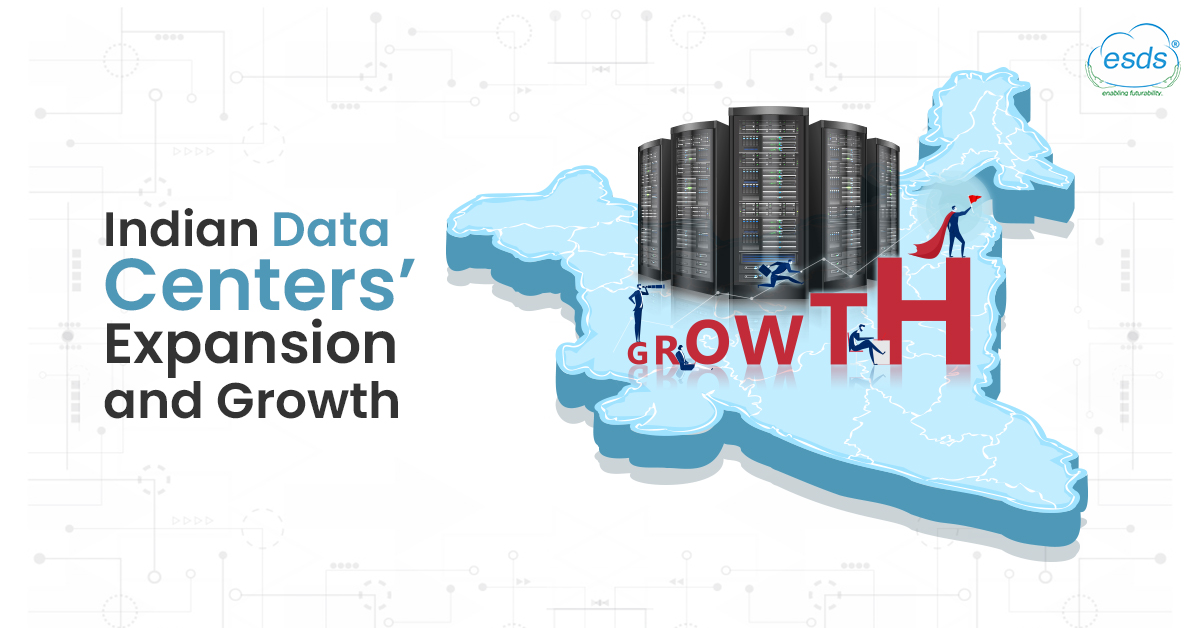 Demand for Data Localization and the emergence of indigenous Cloud & Data Center providers like ESDS has driven the growth of Data Centers in India. Additionally, migrating critical databases, applications, and other data along with the usage of virtualization technologies have increased the demand for Data Center Services in India.
Challenges in Setting Up Data Centers in India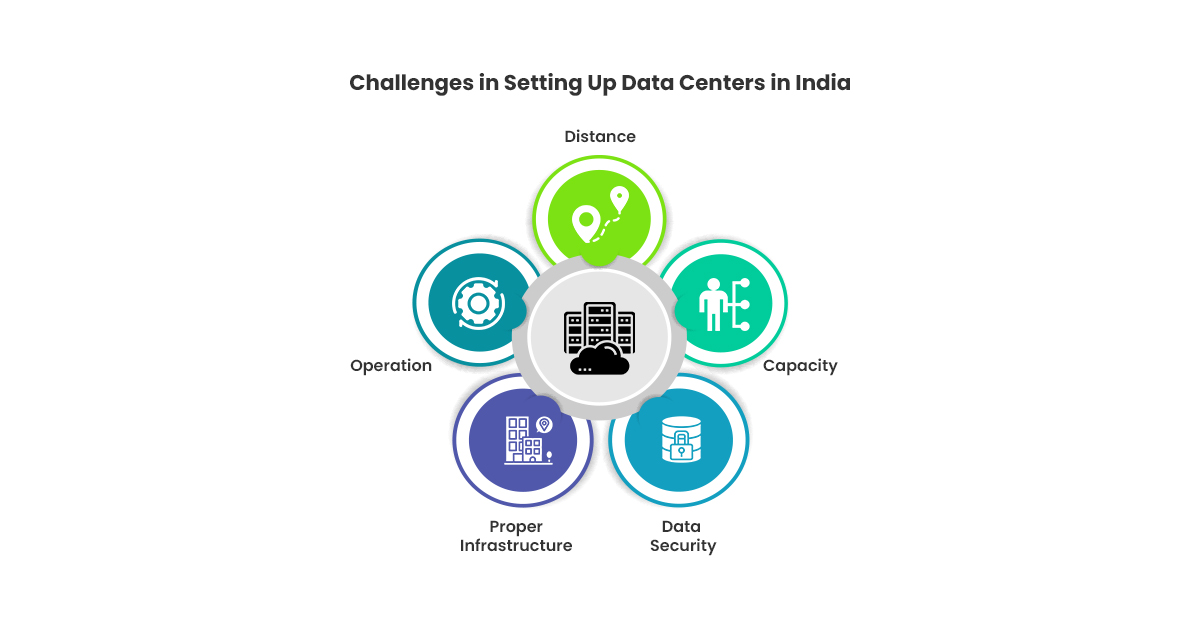 India is the upcoming biggest Data Center market with multiple reasons contributing to it. With technological advancements taking place, setting up Data Centers becomes challenging due to distance, operations, security risks, and higher operating costs.
Some of these include the following–
Distance-Related Constraints
Data Centers demand strong connectivity amongst them to have minimal latency. In case the Data Centers are located geographically distant, then it causes latency. So to overcome this challenge, the providers need to reduce all the latencies caused due to hardware, and for resolving transmission issues, the use of optical fibers can be a great option.
The volume of data entering and exiting a Data Center infrastructure is quite large, directly impacting the Data Center's efficiency. To overcome the capacity-related constraints, the providers must allow the transmission to take place at higher rates across any distance. Higher transmission rates help in improving the capacity limits of Data Centers.
Rising Data Security Concerns
The most possessing challenge that lies with a Data Center setup is providing security to the hosted data. In case of any cyberattack, critical data security gets compromised, leading to colossal monetary losses to the user. However, deploying multiple layers of physical and digital security at various levels reduces the chances of data leaks and breaches. Another method for enhancing data security residing within the Data Center can be through end-to-end encryption when the data is in the transit state between different locations.
With the data sources proliferating, there needs to be a change in the way data enters the Data Centers, from manual processes to intelligent programs. Manual operations are highly labor-extensive, complex, and prone to errors. On the other hand, using automated processes plays a major role in increasing the speed and accuracy of data stored within a Data Center.
Besides these, there are particular ground-zero challenges as well that have to be addressed. A Data Center infrastructure houses several assets, including applications, servers, cooling systems, and other vital hardware & software. A Data Center might also have certain complex systems running, which can sometimes become difficult to monitor the key performance metrics. In the absence of real-time asset monitoring, these metrics are measured manually.
Indian Government's Role in Overcoming Data Center Challenges
Last year, in November 2020, the Ministry of Electronics and Information Technology (MeitY), under the Government of India, released a tentative draft of the Data Center Policy. Through this policy, the Government aims to boost the process of setting up Data Centers in the country. It also seeks to provide a continuous power supply that will fuel the Data Center Infrastructure by facilitating the Data Center parks to establish their own power generation units using renewable energy sources.
To address growing concerns related to Data Center establishments and promote Data Localization, the Central and State Governments can collaborate & invest with the indigenous Data Center providers to sector setting up area-wise localized Data Centers.
Pandemic's Impact on Cloud & Data Center Industry
Today, businesses and other organizations have been forced to leverage digital technologies to overcome the challenges thrown by the pandemic. At various stages of the ongoing pandemic, industries were disrupted by their operations as they didn't adopt any digitalized strategy. However, on the other hand, digitally mature and smart organizations have managed to sail through the tougher times as they adopted remote working. Such organizations had Cloud-based applications hosted with Cloud and Data Center Providers like ESDS.
IT leaders and key decision-makers made low in-house IT Investments; however, they had at least a major component of their business running on the Cloud. Data Center services were outsourced by business organizations since the role of domain experts grew significantly during the pandemic period for maintenance and availability of critical data & applications. The demand for secure remote infrastructure management services also witnessed a high surge.
Notable Trends in Data Center Industry
The concept of Green Data Centers has evolved in recent years as businesses have shifted their focus on providing greener solutions. The core of a green Data Center lies with energy efficiency & minimal impact on the environment. These green solutions play a significant role in reducing the carbon footprint and enhance process efficiency. The Green Data Centers offer the same set of features compared to a traditional Data Center but use lower energy and space. Its design and operations are more environmentally friendly. These Data Centers usually operate using green or renewable sources of energy.
Immersion Cooling Data Centers
The immersion cooling Data Centers will be an important component that will revolutionize the Data Center industry. However, these Data Centers are still present at a nascent stage in the adoption lifecycle curve, with fewer providers using them. This is the primary reason why Data Center providers apprehend its implementation to be challenging.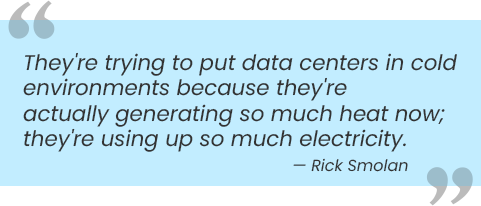 Unlike the traditional ones, the immersion cooling Data Centers are very silent with near-zero noise levels, causing a safer working environment. With immersion cooling Data Centers, one gets higher energy efficiency and substantial cost savings. These Data Centers also play a major role in reducing the entire Data Center's energy consumption by more than 60%.
ESDS Data Centers in India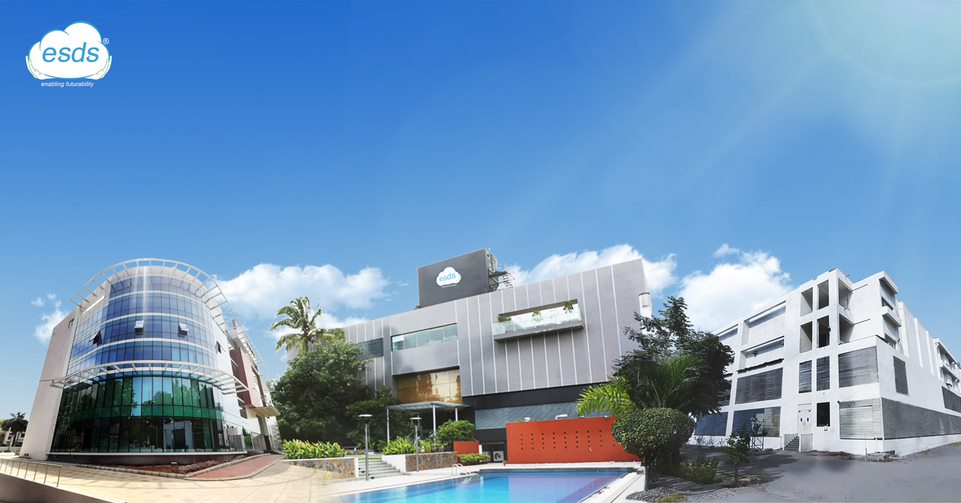 ESDS Data Centers in India at Bengaluru, Nashik, and Mumbai
Wrapping Up
The Indian Data Center market offers tremendous growth opportunities. This multi-fold growth of the market is led by demand for Data Localization, which insists on storing critical data and applications within the Indian geographic boundaries. Data Center providers like ESDS ensure the hosted data and applications remain secure and available for the end-customers through multiple layers of security across all levels.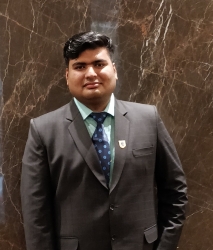 Latest posts by Rishabh Sinha
(see all)