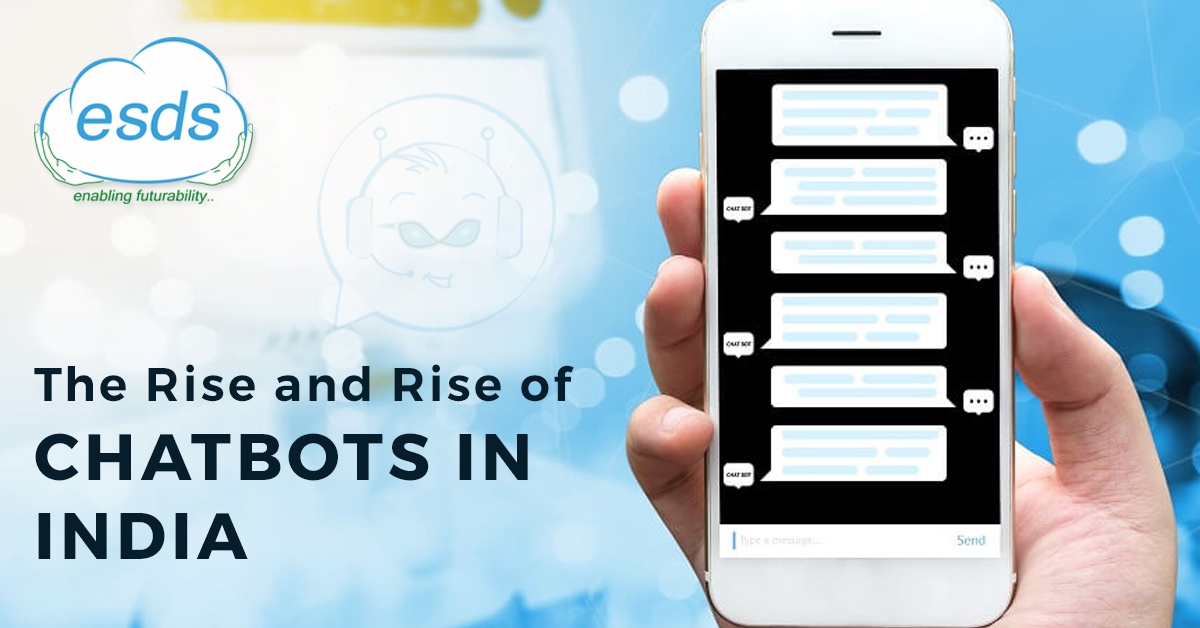 The Rise and Rise of Chatbots in India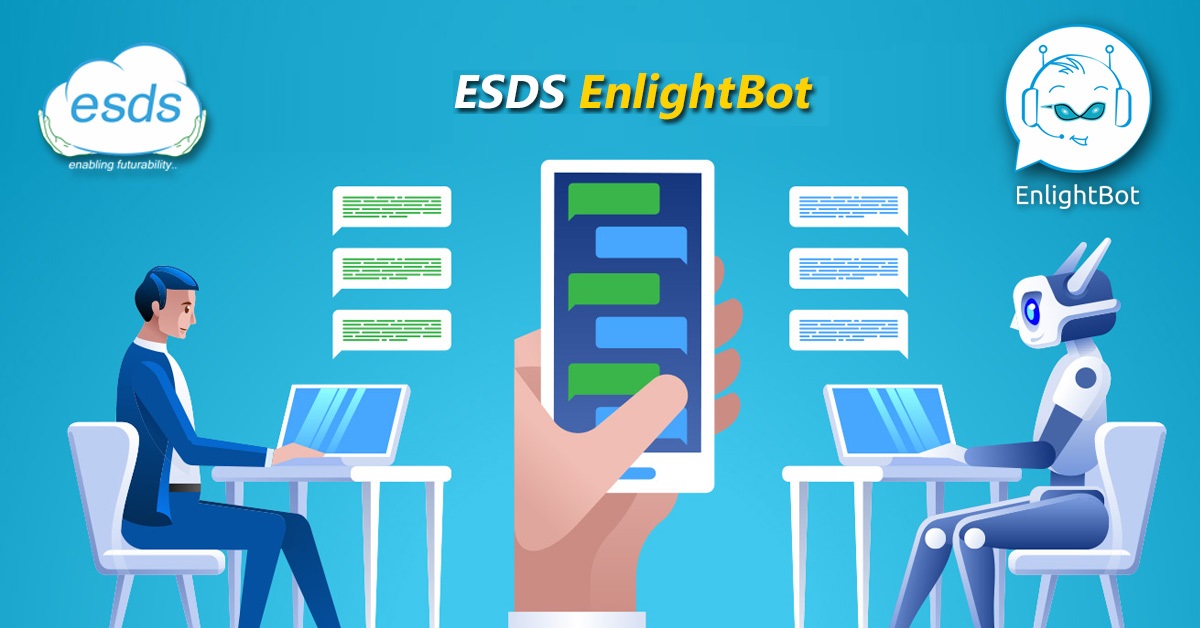 The idea of chatbots was introduced around the 1960s, but only today, the term and the concept has got popular among the massive amount of individuals and industries. Since its establishment, all the roads lead to immense success, as chatbots are seen as the ideal way to communicate with machines. The rise of mobile applications and smart websites has paved an excellent way for chatbots which are used for conversations with website visitors for query, inquiries or general product/service knowledge. Knowingly or unknowingly you may have had at least one conversation with a chatbot on a website when you were searching for something or trying to get an answer. The rise in adoption of chatbots in business has grown vastly in the past few years based on recent experiences.
Nowadays chatbots are based on Artificial Intelligence as well as Neuro-linguistic programming (NLP) because they learn from past experiences and processes to generate the same pattern next time which is also known as Machine Learning. Organisations implementing chatbots is a new way for customer engagement process which leads to – longer duration of the user session on a website and detailed observation of product or services by visitors on the website. This technology significantly reduces the costs of customer service for an organisation proving to be both profitable and beneficial.
The adoption of chatbots is growing at a rapid pace and organisations are making it a point to implement it in their business. We need to think about where India lies in this scenario and how can we benefit from chatbots. Since 2017, the rise of business bots in Indian organisations is visible because many of them have already started seeing improved customer engagement and communication processes.
Let's have a look at some of the industries and organisations who have joined hands with the technology and are seeing a bright future together:
Banking Bots
State Bank of India (SBI) recently implemented AI based solution created by Chapdex where the bank will now create a dashboard which will help them understand the effectiveness of representations on customer feedback. For customers, SBI launched SIA which is an AI-based chat assistant for customer queries and everyday tasks. HDFC bank developed their own AI-based chatbot, "EVA" which has addressed over 2.7 million customer queries and communicated with over 530,000 unique users. The banking industry has automated various processes while cutting down customer support costs which are leading to increased business leads and user satisfaction.
The Insurance Sector
Boing by Bajaj Allianz helps customers when they want to register a claim by checking the customer's policy and policy status and networked hospitals. PNB Metlife's chatbot named Dr Jeevan which is available on Facebook messenger educates customers on illness with interactive videos and also provides personalised reports to clients.
For the e-Commerce
Lenskart, India's biggest eye-wear store, makes use of its bot to track customer orders and queries. Housejoy, who provides various services at home, lets the user book flights, make payments, raise complaints and much more.
The travel assistants
Meru Cab's bot is very reactive and responsive in real-time which provide all the details of the cab and cab's driver to the customer for booking verification. On the other hand, Yatra.com's chatbot lets customer search for flights and book them directly through their Facebook messenger.
Some more examples of the chatbot implementation in India:
AISHA (Micromax) – Just like Siri, AISHA can do similar tasks on a Micromax handset like reading news, search Google, respond with appropriate answers and many more.
GoHero.ai – This AI based travel agent app connects to a messaging app to know the travel preferences of the user. It is available in 9 social media platforms and assists you while booking a flight, cab or a ride.
Niki.ai – A user can pay his bills on either post-paid or pre-paid accounts and do his DTH recharge while paying other bills. It is a fully automated chatbot which assists a user in many ways since it was founded in 2005.
In India, various developers are creating chatbot platforms for specific industries with specific features which can help ease human efforts and drive maximum customer satisfaction through bot conversations. Below is the list of top chat bot platforms in India which are catering to various industries in India:
Engati
Engati provides a platform to the user so that he can design and build his own chatbot. This chatbot can support different messaging platforms like Facebook, Skype and Telegram. The bots can serve many industries like e-commerce, banking, travel, media and more. There is an option available in the chatbot where it halts ongoing conversation and handles it to a person. This platform has the multilingual feature too.
Supertext.ai
The Bangalore-based startup, Supertext.ai provides a platform to create a chatbot based on a business requirement where automation is a crucial part. ML, DL and NLP applications are a part of this platform to build a chatbot. The automation in business is done through an AI platform known as ChatClay.
Vernacular.ai
This particular chat bot uses NLP and ML to help a specific business interact with the clients and supports multilingual languages. The primary objective of this chatbot is to get comfortable with all the Indians who speak multiple languages. Also supports numerous messengers like Facebook, Twitter and more.
Conclusion
The rise in chatbots have simplified the life of the provider, and the user as both the parties are mutually benefitting from it. The bots are however still in the learning phase, and they will get better as more and more data is fed to them which can improve their system. There are different approaches and tools to develop a chatbot depending on the end use and what results are expected from it. Organisations have cut costs, improved customer satisfaction, increased sales and have grown themselves which was all possible because of the implementation of a chatbot. The rise of chatbots is a good thing, and many Indian organisations will look to invest in this technology because till now it has proved to be nothing but successful.

Latest posts by Shubham Kale
(see all)
AI Enabled Chatbot
,
big data
,
blog
,
business intelligence
,
chatbot
,
chatbot companies in India
,
Chatbots
,
cloud
,
Cloud Computing
,
cloud hosting
,
cloud infrastructure
,
cloud services
,
cloud solutions
,
cloud storage
,
cloud technology
,
Data Center
,
Digital India
,
enlight cloud
,
EnlightBot Chatbot
,
IoT
,
Specialist Virtual Agent
,
Virtual Specialist Chatbot