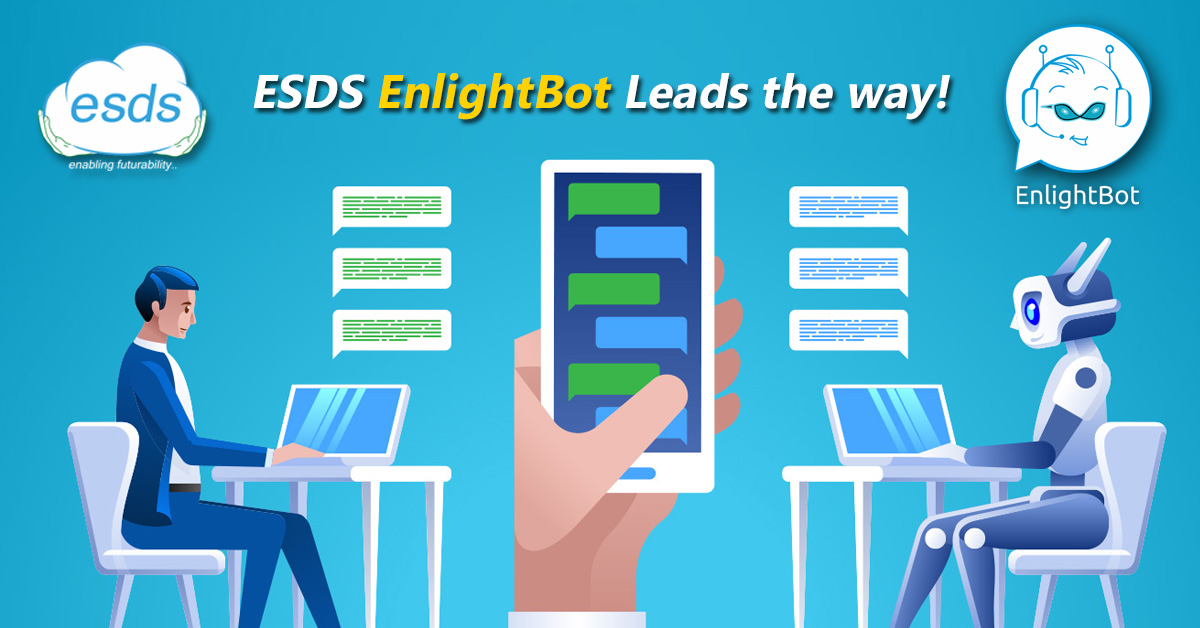 AI-Enabled Chatbot – The NextGen Support Work Force! ESDS EnlightBot Leads the way!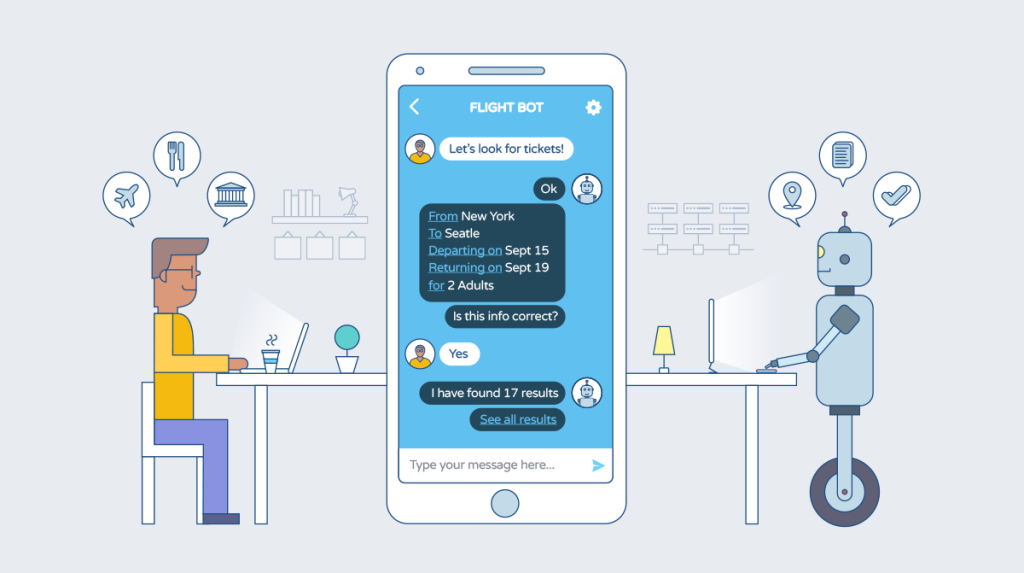 AI Enabled Chatbot
Artificial Intelligence (AI) has been on the driving seat of this change called as Digital Transformation and it is expected to rule the industries at large until 2020. Chatbot and conversational AI platforms are spear-heading the support system for the industries across. CIOs must quickly adopt and re-work on the support and service delivery strategy to remain in competition. The ROIs are expected to be very decisive as the popularity of Chatbots and Virtual Agents is on high. Customer's expectation is to have someone available for support 24×7 with 100% accuracy on information.
AI and Natural Language Processing (NLP) powered by Neural Networks and Machine Learning, the Specialist Chatbots can accurately detect what the user is trying to achieve (their intent) and respond appropriately with information or results of transactions from API connections to any of your back-end enterprise applications and information sources.
Today, Chatbots are popular resources for Banks, Insurance, Education, Hospitality, eCommerce, Government, Healthcare, Online service, Technical support, troubleshooting and off-hour resolution with results of up to 80% reduction in phone calls and emails.
Chatbots considerably benefit in supporting business functions like Customer Support, Sales & Marketing, Order Processing, Social media, Sales order, Recruitments. They can manage up-to 90% of these functions without any human intervention.
Agency talks:
According to Business Insider Report, '80% of Businesses wants Chatbots by 2020' and Chatbot implementation will save USD$ 23Million of US Annual Salaries.
Gartner says 'Chatbots will power 85% of all Customer Service interactions by 2020'.
Nielsen revealed that 67% of customers expect to message businesses even more over the next two years. So although humans are still needed, companies like Apple, Facebook, Google and Microsoft have invested billions of dollars to develop digital assistants on their platforms. This surge is called 'bot-sourcing'.
ESDS EnlightBot – The Specialist Virtual Agent:
Intelligent ChatBot, powered by Artificial Intelligence (AI), NLP+NLU+NLG, Machine Learning & Deep Learning dramatically improves the conversational experience, allowing a far more natural conversation between the Bot and the end user in banking. Instead of the end user having to learn a fixed set of keywords that the bot will respond to, an Intelligent Bot is able to understand the user's intention, however it is expressed and responds accordingly. ESDS EnlightBot ensures your users keep engaging and coming back to your services.
#ESDS #Oualyon can be deployed on both B2B and B2C models and comes with retrospective administration comprising of detailed dashboards and bot effectiveness review.
Drop in a line for more details and #Demo on #ESDSEnlightBot , the specialist #Chatbot #Sudhiragnihotri.

Latest posts by Sudhir Agnihotri
(see all)