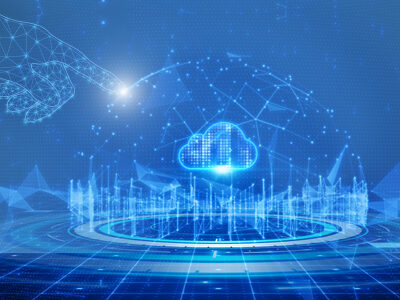 The Fusion of Future Technologies – AI and Cloud Computing
Artificial Intelligence and Cloud Computing are considered the two most advanced technologies in a single theme. Today, AI is becoming an indispensable component across every industry vertical, ranging from industries like Hospitals to Tourism. It is also proven that AI can be formulated to mimic a human and his behavior exactly.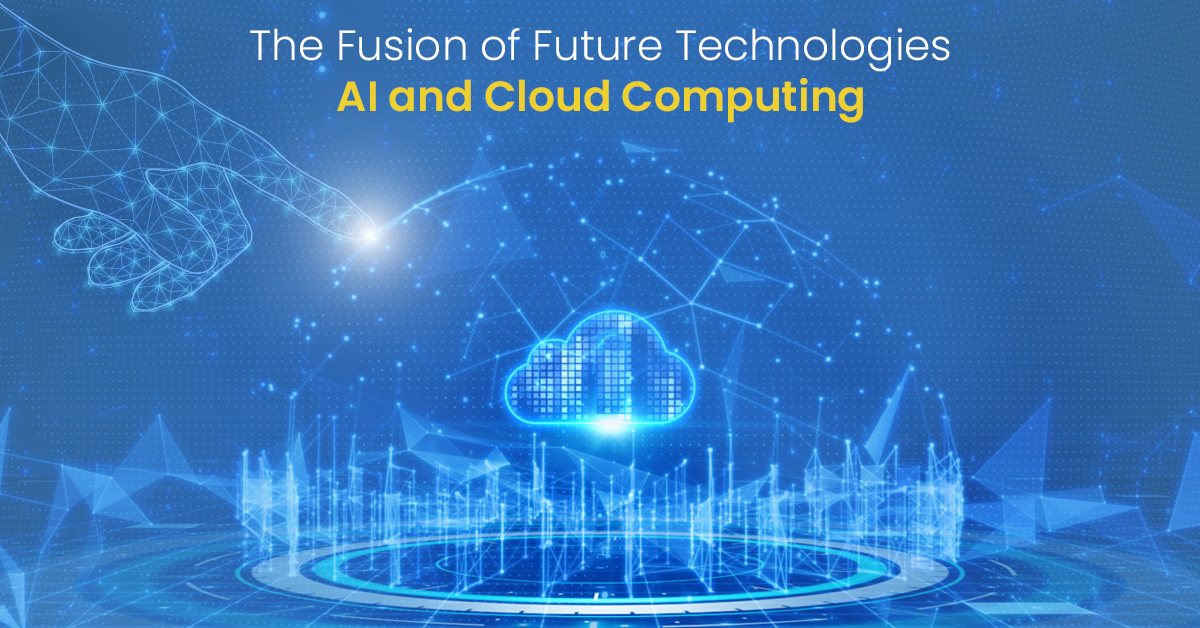 As per an online source, it is estimated that the overall AI market will be valued at $60 billion by 2025. The market was valued at $2.5 billion towards the completion of 2017, making it the fastest emerging technology market.
This market segment's significant growth will be driven by AI empowering Cloud Computing. Cloud Computing is an engine to extend the scope and impact AI can have in the bigger market.
The rise of Cloud computing has been seen as a critical factor in building up all business areas, and the name 'Cloud-local' is worn as an image of respect. For newer organizations, the ability to move directly to the Cloud infrastructure has enabled them to surpass their rivals, tremendous quantities of whom have fought in the undertaking to incorporate Cloud into their unusual legacy structures.
How AI Has Evolved Cloud Computing
The new-age Cloud Computing structure is already witnessing the effects of Artificial Intelligence, which is an interesting change considering the presentation of transformational technologies like the Internet of Things (IoT). From the perspective of creating Cloud innovation, IoT and mobile capacities emerge as an extension to the current Cloud abilities.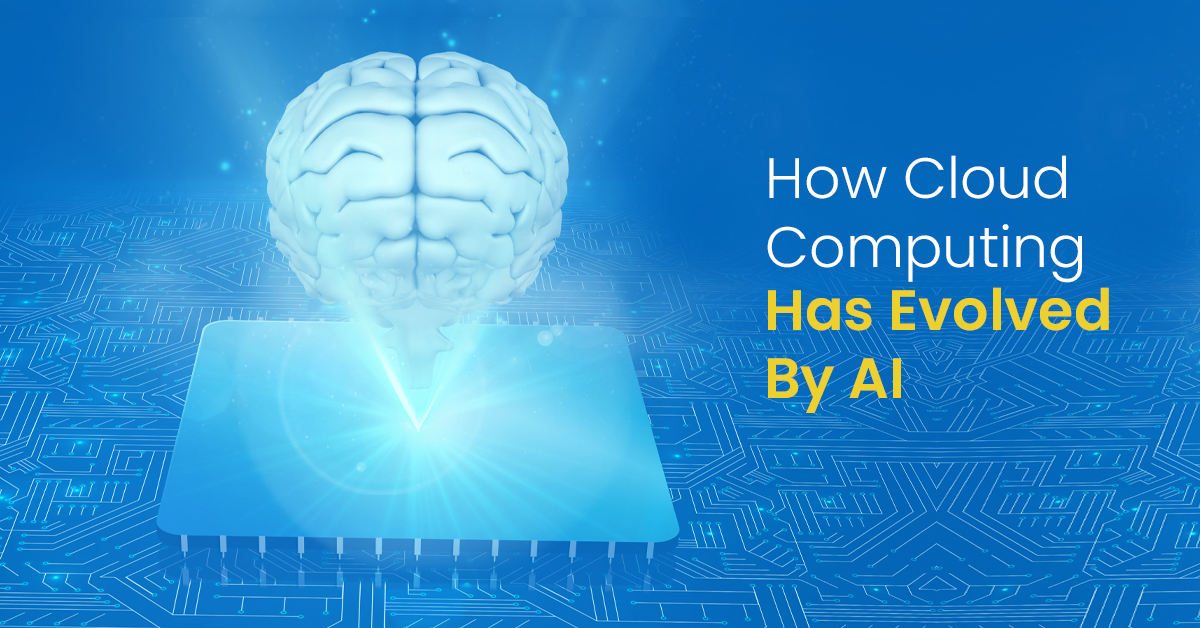 Clashing with the IoT and mobile model, applications-dependent on Artificial Intelligence need explicit run-time created for GPU (Graphics Processing Units) concentrated AI solutions, alongside the refined backend services. Uniting data, AI, and AI with Cloud innovation implies, both humans and AI would have the alternative to look at the colossal proportions of data. They would get more information than any other time. A mix of these advancements implies a high volume of data to be managed in a more limited period.
Artificial Intelligence in Cloud Computing
The previous few years have shown amazing investment in a Cloud platform's AI abilities. ESDS is one of those companies that has been working and developing more on Artificial Intelligence and Cloud Computing.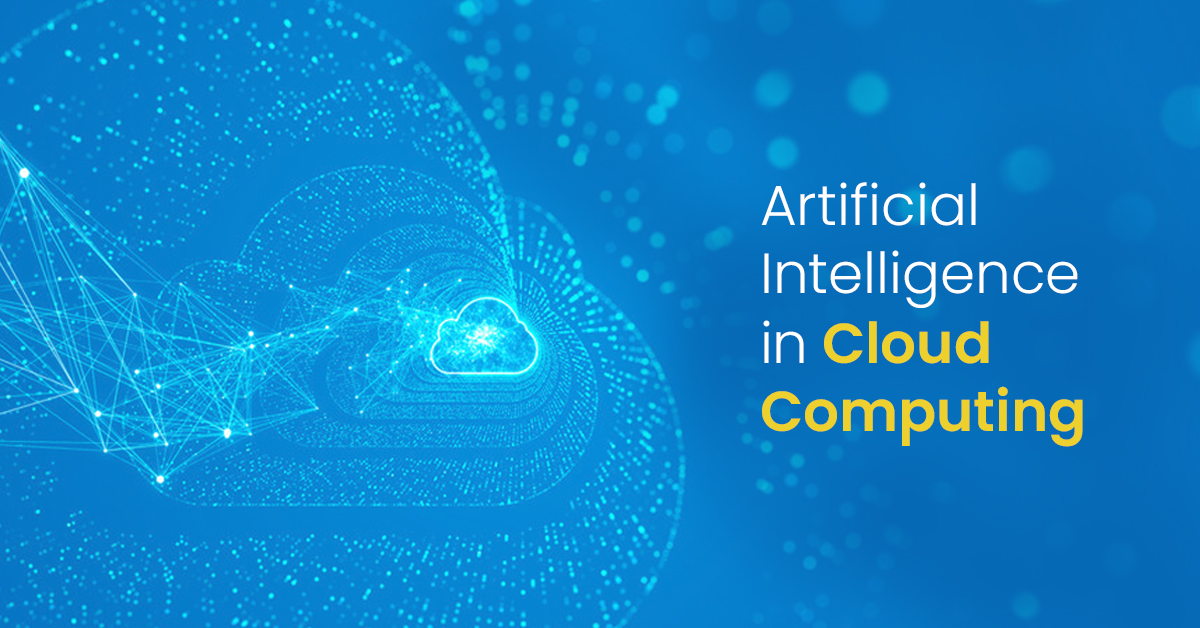 So, how is Artificial Intelligence benefiting the types of Cloud Computing?
A. Artificial Intelligence and IaaS
Clients generally utilize cloud application improvement administration. It permits users to pay based on the service's usage and a flexible plan. Artificial Intelligence as a Service permits people and organizations to explore different avenues regarding AI for various purposes without huge initial investment and with lower risk. Experimentation can permit the sampling of various public cloud platforms to test different machine learning algorithms.
B. Artificial Intelligence and SaaS
With this, the Cloud provider and users are not tasked with management and maintenance. All the user needs to carry out is gain access to applications present over the web using a browser on his device. Today, SaaS can be easily accessed over the Internet or on a subscription basis.
SaaS and Cloud organizations are now extensively utilizing AI & Machine Learning stages to scale their income by offering better products and customized client experiences.
Looking into the current scenario, a year and a half from now, organizations with annual revenue between $100 and $150 million, the extent of AI-driven organizations would develop to 24%. The greatest development factor pushing the appropriation of AI inside these organizations is – Data Analytics, trailed by Personalization of On-site content and experiences.
C. Artificial Intelligence and PaaS
This form of service is intended to make web creating and mobile application design simpler with an inbuilt infrastructure of systems, databases, and capacity required for constant updation and management.
With the growing popularity of AI, Cloud Service Providers (CSPs) have now begun to provide their services exclusively for an explicit undertaking like- detection objects in a video, recognizing faces of popular celebrities, or even converting speech into text. A section of these suppliers has now stepped ahead by offering a relatively helpful setup in the form of AI Platform as a Service or AIPaaS.
Conclusion
It is now clearly visible that Artificial Intelligence is the future of technology, with Cloud Computing maintaining its supreme position. Major Cloud Computing providers have accepted that the combination of AI & Cloud Computing will transform the Technology industry's present scenario. Public Cloud providers will keep investing in AI development, resulting in acquiring the right set of end-users for this technology.
If you wish to leverage these two disrupting technologies, contact us at [email protected], and we will get back to you.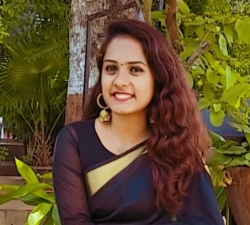 Latest posts by Devanshi Sharma
(see all)