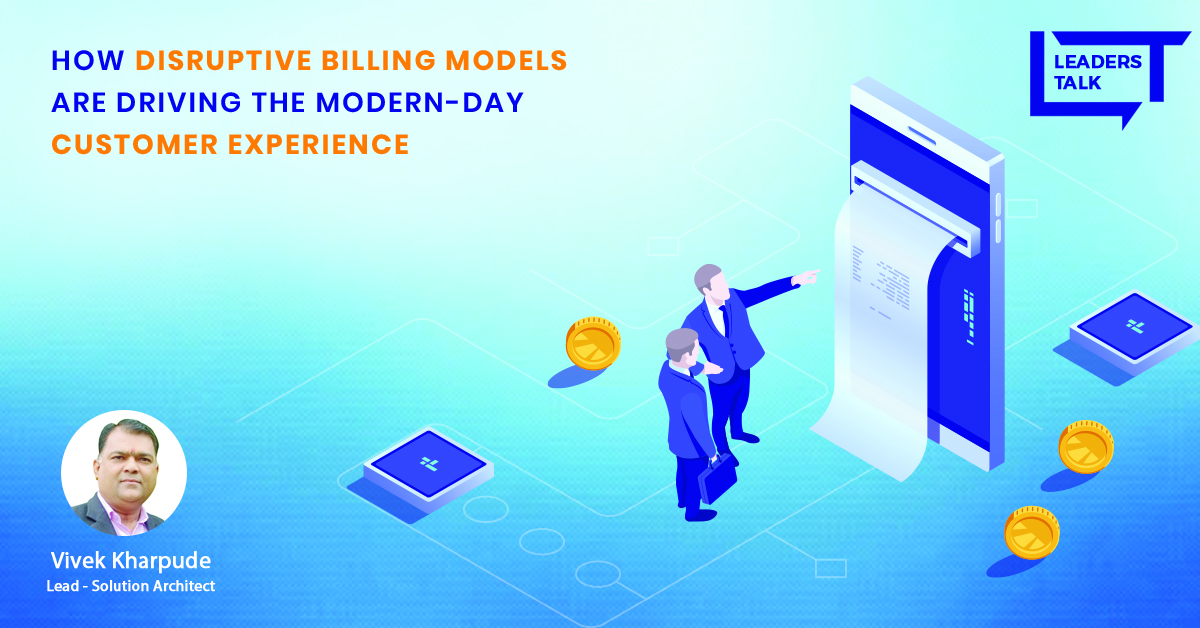 HOW DISRUPTIVE BILLING MODELS ARE DRIVING THE MODERN-DAY CUSTOMER EXPERIENCE
Days are gone when the technology was disruptive. With the current situation, all small & big customers are looking for various means to save costs while not missing any technological development.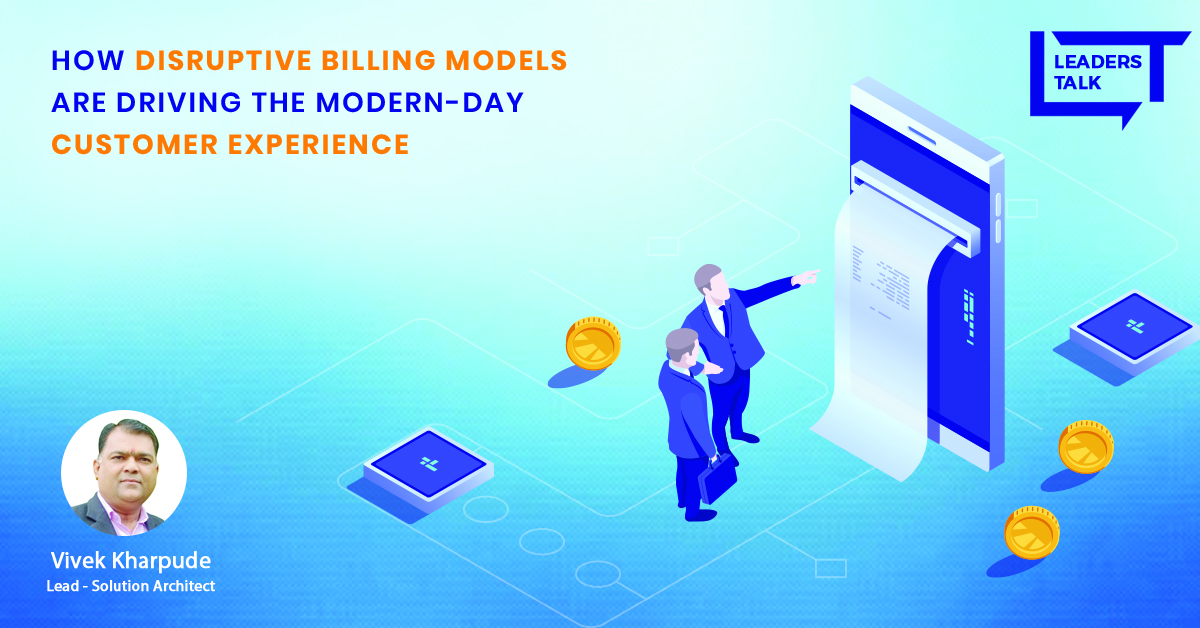 Technology has given industries and their users a new way of measuring it, and that is user experience. All industries from various verticals/segments are aiming at providing the best user experience. This is where technology, along with skill sets and quick rollouts, play an important role. It isn't easy to have everything on-premise.
That is where the Cloud and SaaS solutions are enabling all such initiatives to be successful. Industries are able to leverage technology, but with all the SaaS offerings available in the market, they can design new schemes, new offerings, new products & services, which we never heard or thought of.
Due to this pandemic situation, we are seeing new ways of offerings being introduced. For example, vehicle insurance we use to pay was a lump-sum amount based on the vehicle's IDV value, irrespective of whether the vehicle was going on the road. However, several insurance companies are now planning to introduce a 'pay as you drive' kind of billing model. This new payment model will enable a vehicle owner to have his/her vehicle insured and, at the same time, reduce the premium, as the vehicle owner will pay only when the vehicle is on the road (driving). This solves both the purpose, insurance is covered as well as premium is reduced. Of course, there are pros & cons with a new initiative, and it matures after a certain period. This kind of premium policy offering may have cons, like what if the vehicle is parked at the owner's residence and there is some natural disaster, and the vehicle gets damaged, whether it will be covered or not.
Similarly, in the Cloud, we all knew about some of the payment models like,
Pay-as-you-use
Hourly billing model
These payment models helped many industries and consumers optimally utilize the resources while keeping the optimum costs.
With service providers introducing new services from the e-marketplaces, new payment methods and billing models are being introduced that would disrupt the traditional way of making the payments. Some of them include.
Pay as you grow
Pay as you save
Pay as you grow is a billing model that would help industries have dynamic workloads and keep on varying/increasing with time and situation. In that case, the industry can start with as low as required to cater to the existing workload and pay only when the customer generates the revenue.
For example, considering the Energy Sector. This industry faces tremendous demand and supply problems; demand is continuously increasing, whereas supply cannot cope up. Other aspects are affecting the bottom lines of these industries. There are very ambitious initiatives taken to strengthen the energy sector and provide a better user experience from both- commercial and non-commercial segments.
With this type of billing model or payment offerings, the industry will not have to invest in complete resources on day one, as the supply will increase, and as the industry generates revenue, they will make the payment. In this way, many things will be taken care of, like capacity planning, scalability, performance, etc. The TCO of the entire project will drastically improve, thus helping reshape the industries' financial status from the energy sector and use this money saved in launching new initiatives.
To provide a better user experience, it's necessary to provide products with state-of-the-art technology and world-class services and help users/industries save and grow.

Latest posts by Vivek Kharpude
(see all)