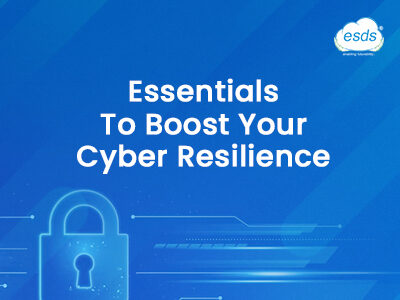 5 Essentials To Boost Your Cyber Resilience
Cyber breaches are a fact of life today, and with a 38% increase in cyber-attacks in 2023, it's a matter of WHEN, not IF, you experience a breach. Cyberattacks are already a reality. Cyber resilience is quickly becoming standard practice because this trend is expected to continue growing. Given the rise in supply chain-related cyberattacks and the fact that almost one-fifth of breaches result from a breach in a company's supply chain partners, it should come as no surprise that company leadership and investors are demanding that all facets of their business be protected and that any organization they do business with, is also cyber secure.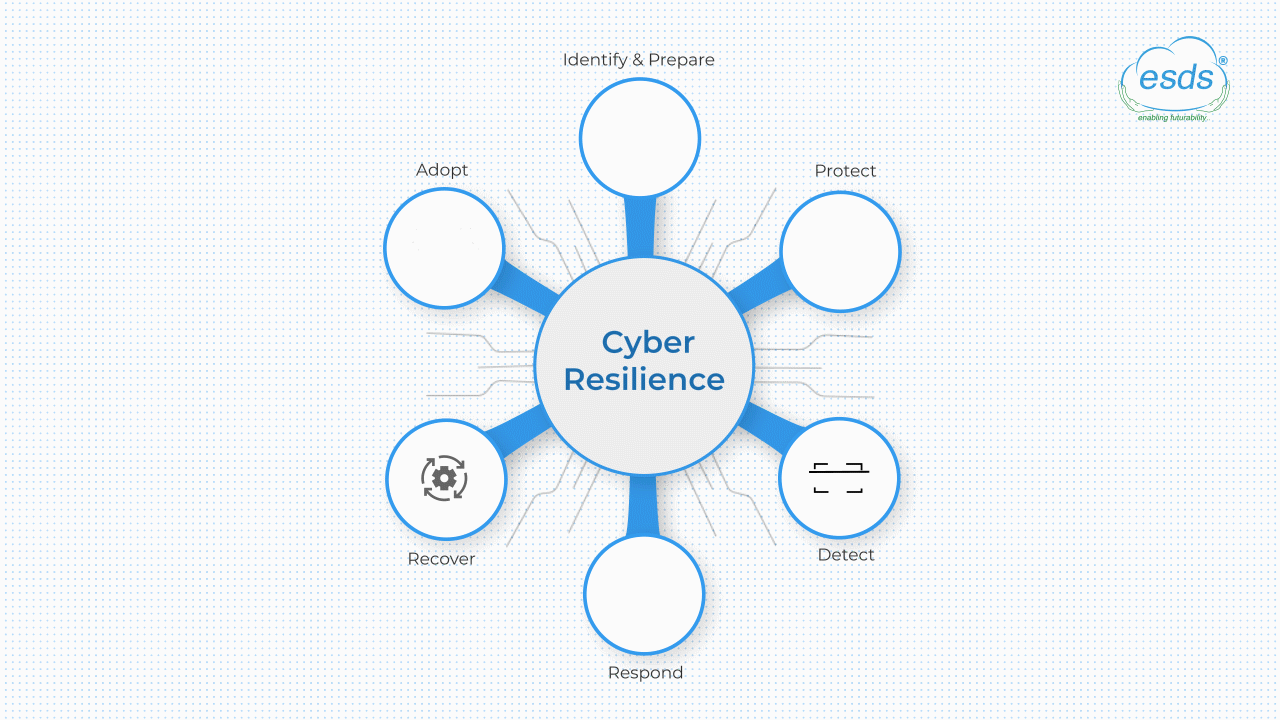 Because they can devote enormous amounts of resources, personnel, and money to surviving a cyber crisis, large companies' stock prices may temporarily decline but quickly recover. However, small businesses with much tighter budgets and startups can be completely destroyed by a cyber breach. And the price of breaches is going up. The annual Cost of a Data Breach report from IBM states that the average cost of a data breach worldwide in 2022 was $4.35 million, which was the highest amount ever.
So, what can companies that lack the resources of their larger counterparts do to protect themselves? To insulate your organization from the ripple effects of a cyber breach and the associated costs and business disruptions, here are my four recommended to-do's:
What can businesses that don't have the same financial capabilities as their bigger competitors do to safeguard themselves? Being the founder of startup business, we are familiar with the unique difficulties that new businesses encounter. Here are our suggestions for protecting your company from a cyber breach's knock-on effects, costs, and business disruptions: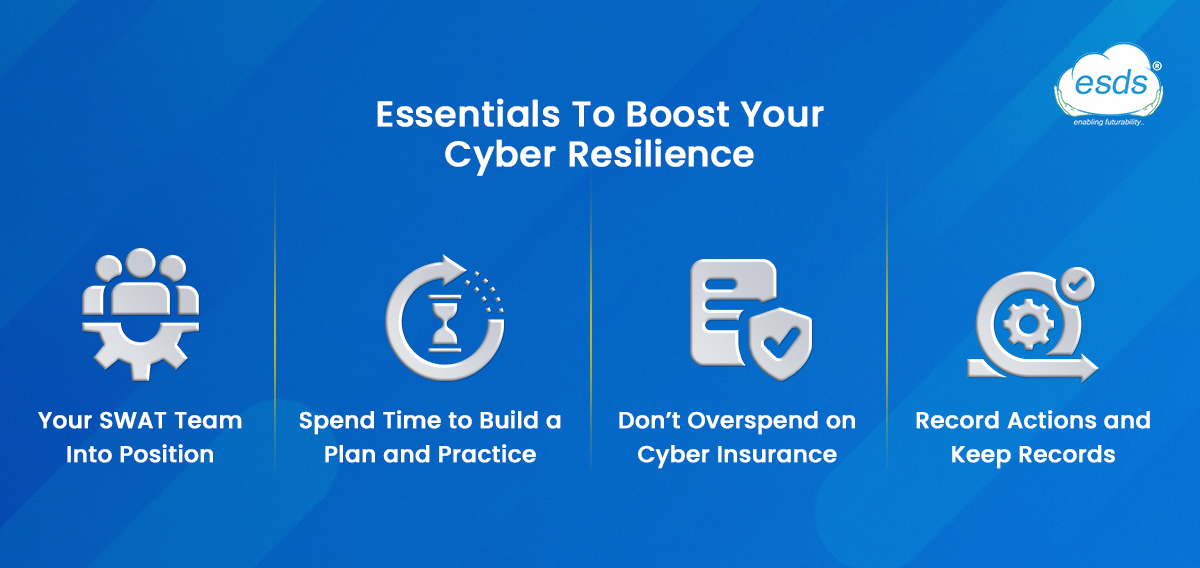 Your SWAT Team Into Position
Any crisis for a small organization will likely be an all-hands-on-deck situation. When a crisis hits, you need to be confident and in control, and the best way to generate that sentiment is clearly defining who is handling what. To support your cyber crisis response, your SWAT team will probably include external partners, such as companies that offer forensics, data recovery, legal advice, and public relations expertise. Start researching these external partners early and communicate with them regularly to solidify your understanding of their capabilities during a breach.
The first 48 hours of any cyber crisis are the most crucial, so it's imperative that everyone works together right away. You may need to operate under the assumption that your systems and your cloud services are compromised during a breach because many businesses run entirely in the cloud. In today's remote and hybrid workforce, it's doubtful that you'll be able to gather everyone together in one physical room to attack the problem promptly. Your SWAT response team can be operational in as little as 20 minutes with a virtual "war room" already set up. For external partners especially, an out-of-network war room is essential to share sensitive documents and securely execute your cyber response plan.
2. Spend Time to Build a Plan and Practice
The worst time to develop a plan is during a crisis. For example, there could be a data breach caused by the theft of an executive's work laptop, which could contain a wealth of confidential information. This is a concrete illustration of how many uncontrollable factors can cause a breach. Fortunately, we can already have a plan in place by implementing strong encryption on all laptops to wipe the data remotely.
A concise plan that guides everyone into action can help get things moving quickly. Ensure that each team and individual is aware of their responsibilities during a cyber response and has immediate access to the plan. This is not the time for a lengthy document. The plan should be bite-sized to avoid impeding action efficiencies and elongating the impacts of the breach. As you develop your plan, consider the nuances of your industry and business operation across geographies and compliance protocols, which might require slightly different actions and reporting.
Most importantly, if you only refer to your plan when a crisis arises, it will be useless. Practice is imperative. Shift the culture of your business towards preparedness by frequently discussing your cyber breach plans. Keep in mind that you might not be able to access your plan if your network is compromised. Building cyber crisis response muscle memory is a breeze by running scenarios. Companies with their plan available out of band and those practicing it are more resilient than 65% of all global organisations.
3. Don't Overspend on Cyber Insurance
All tier partners must have cyber insurance, according to many large businesses, or they risk losing their business. Earlier, Walmart mandated that a local HVAC supplier buy cyber insurance or forfeit a $100 million contract. Small businesses can reduce the costs of a crisis by having an active insurance policy.
The costs, resources, and external partners required during a cyber crisis can be unexpected and frequently unrealistic for smaller businesses. Even doing the absolute bare minimum can drain your business's coffers and possibly send it into a death spiral. Beyond paying for direct expenses, cyber insurance providers also have ready-to-use directories of suggested outside vendors who have been reviewed by the provider, saving you time spent when looking for and hiring outside vendors.
4. Record Actions and Keep Records
How you handle a breach is the most crucial factor. Think about the error made by Uber's former Chief Security Officer, who was found guilty late last year of hiding a cyber-attack while the business was already being looked into by the FTC for earlier breaches in data management and protection protocols in 2016. A system of checks and balances to hold company executives accountable could have been included in the proper documentation protocols established by your company's executives, even though the decision to withhold information was illegal and obviously outside the company's cyber crisis response plan.
In an emergency, it can be easy to lose track of who did what and when, but you must report this information to regulators, investors, and cyber insurance companies. The long-term effects of a cyber crisis can be lessened and your organization's response can be improved for future breaches by accurately documenting your response.
Small businesses in the early stages and startups may only have a few employees at any given time. The startup mentality helps bind teams together to create a camaraderie that drives the company forward. This feeling may not change as a business develops. Business owners have an obligation to protect their employees' livelihoods by making sure the company is ready for any emergency, and the crisis you'll experience is probably related to cybersecurity. Companies can remain resilient in a crisis by shifting the emphasis of their cybersecurity culture to balance prevention and preparedness.
5. How to Choose a Managed Security Services Provider?
Managed Security Service offerings vary greatly from one another. A complete defense against cyberattacks and effective threat detection and response depends on choosing the right partner. Contact us if you want to talk about this with some of the top security experts. Discover how ESDS can help you.
How ESDS can help?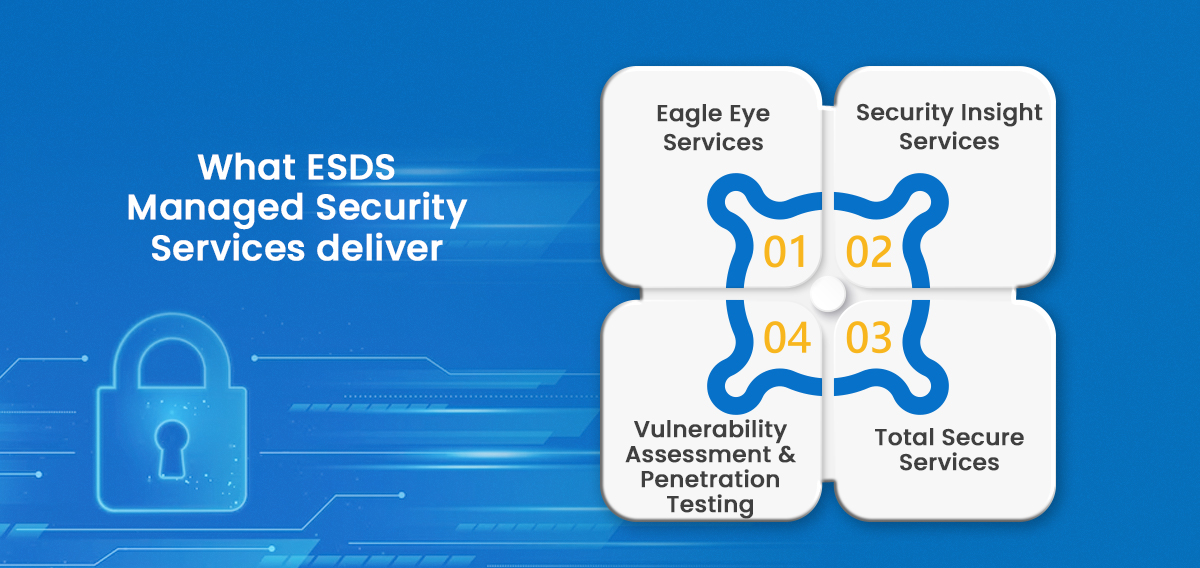 At ESDS, we help you identify security flaws, detect advanced threats, and respond to them. Our team of experts can provide you with customized solutions to help keep your information safe and secure. ESDS is mindful that, more than ever, organizations of all sizes today stand to lose data from data loss. The holistic security solutions we provide answer your business's safety concerns because your business deserves top-notch security! 
Do you have what it takes to survive an attack on our own?
We're listening! Tell us your thoughts in the comments.
Latest posts by Anushka Shrivastava
(see all)