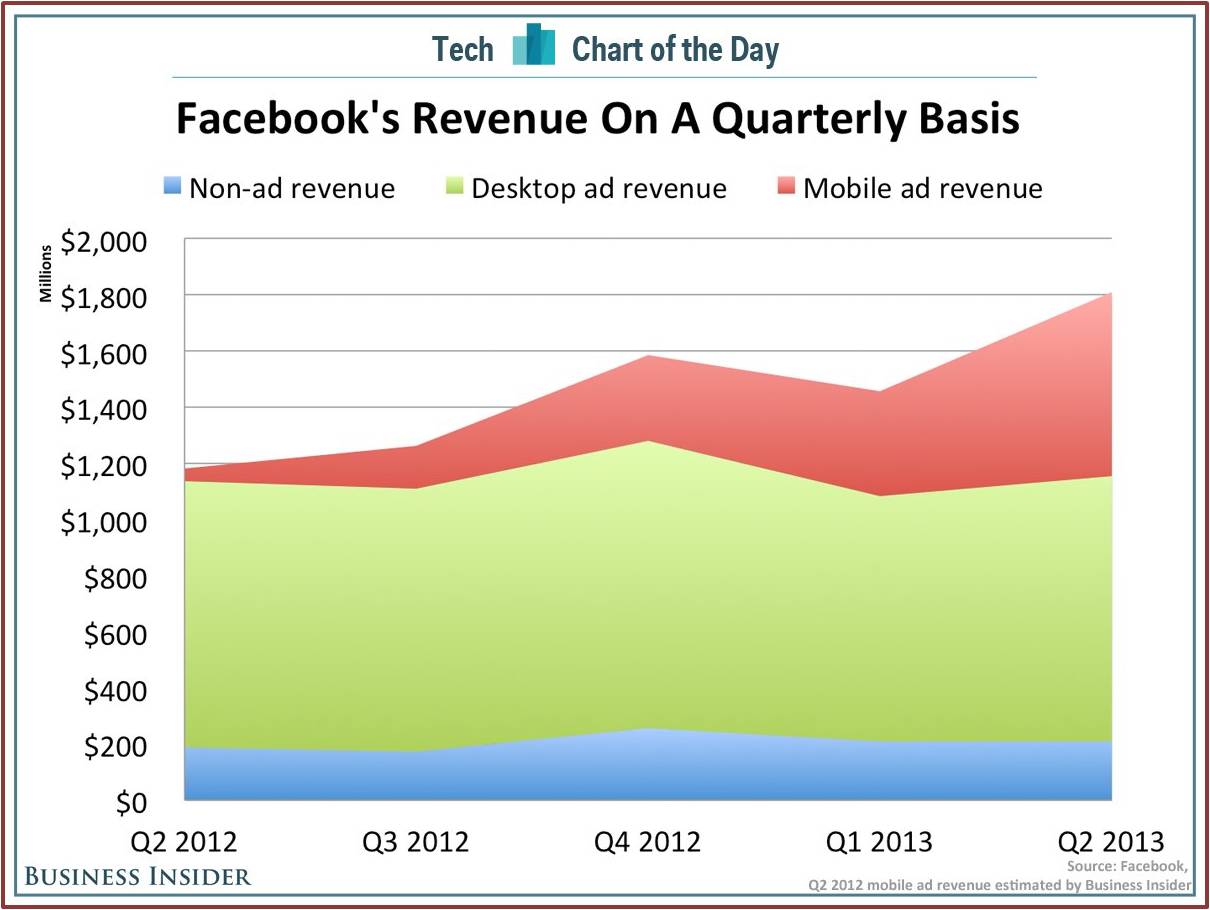 The next big thing – Digital Advertising
In my last blog "Evolution of Advertising in India" I covered the evolution since independence of India, Here in This blog I am sharing my thoughts on the latest trend and buzz about the Digital Advertising.
Digital advertising is the most advanced form of advertising where everything is optimized to bring right things to right person at right time or let me put it this way that this is the whole new level of advertising where machines are made intelligent enough to calculate the prospective buyer and find a prospective supplier or seller and connect them to each other to have a successful business between them. Let me coin a term here for this as intuitive advertising to optimize the advertisements to result in maximum purchases. Below picture shows and illustration of the digital advertising market for facebook:
The below updated graph illustrates the growth of digital advertising on mobile devices by facebook and the revenue generated for facebook for promoting the product to the right customer with right deal from right vendor/supplier. This graph gives an accurate idea of how digital advertising has grown in recent years for Facebook, Google, Apple and Microsoft to name a few major players in digital market.
To make it more illustrative consider that I am looking of an iPhone 5s on internet. So, when I browse on internet I leave some digital footprints on the internet about my needs or my interests. These footprints are then analyzed against my browsing history or browsing patterns to find a right time to promote an iphone advertisement to me. Below graphs explains browsing history:
So, inferring from the above data I need an iPhone and good time to promote an iPhone to me is on Monday/Tuesday between 12pm to 2pm. This is how a digital advertising works. So, don't be amazed if you see a louis vuitton bag or an accessory of your interest being promoted to you by flipkart or ebay at the price range of your interest.
Not, to forget about enormous value of the data being processed and conclusions being drawn from the online presence. In my next blog I would share the techniques involved in analyzing such data and selling such data to the business vendor. So, keep watching for the next blog. Thanks for reading.