Hinduja Tech Limited
eNlight automatically adjusts RAM & CPU resources to suit workload variations of Hindujatech.com. We get billed only for actual resources consumed. ESDS provided phenomenal support during the recent difficult situation of Chennai floods. Satish Balasubramani, IT Head, Hinduja Tech Ltd.
Product/ Service : Disaster Recovery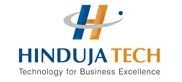 ---
Ample Softwares Pvt Ltd
It is the best place to host your business apps. The quality of services you provide has exceeded our expectations. Undoubtedly, ESDS has been instrumental in providing great support to start ups. Wonderful experience with Exuberant ESDS. Mohan Kumar, Director, Ample Softwares Pvt. Ltd.
Product/ Service :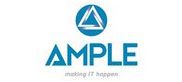 ---
MAHABEEJ
They are determined about their customers and believe in quality. Our mission-critical ERP is running smoothly on ESDS's servers. We experienced quick resolutions with ESDS. They have formulated a good system for providing technical support. Staff is always enthusiastic. In fact, we are now looking forward to further extend services in ESDS's datacenter because of their quality services. We plan to add and upgrade servers for back-ups, and plan to develop a "Bio-Metric Selfie" attendance system with payroll for which we are confident that ESDS will extend similar level of support and proficiency. Good Regards to ESDS. Asif Ahmed Khan, System Manager, MSSCL MAHABEEJ
Product/ Service : eNlight Enterprise Cloud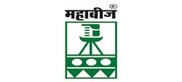 ---
Sindhudurg Disrict Central Co-op. Bank Ltd.
We extend regards to your team for being our trusted solution provider. When it is ESDS, we do not have to worry. Glad to notice the dedication in your organization to support us end-to-end in our technology requirements - be it Portal development or hosting apps. With your expert solutions & excellent support, automation of our processes was smooth. Thanks to your uptime standards because of which our web presence has increased significantly. It is a pleasure to join hands with you. Oghale, IT-Head, The Sindhudurg District Central Co. Op. Bank Ltd.
Product/ Service : eNlight Enterprise Cloud , Hosted Core Banking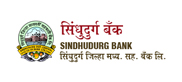 ---
Bharat Petroleum Corporation Ltd.
On behalf of team NBI, let me extend my sincere thanks and compliments to you, your delivery team and the team ESDS for extending prompt support in setting up the system for hosting our application. We look forward for your continuous support and having long term business relationship with team ESDS. Akshay Wadhwa, Bharat Petroleum Corporation Ltd. (BPCL)
Product/ Service : eNlight Enterprise Cloud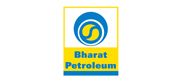 ---
SYMPHONY LIMITED
We would like to express our satisfaction with Data Center Services provided by ESDS Software Solution Pvt. Ltd. ESDS Team is extremely responsive & provides seamless resolution for any incident or requirement 24x7. Our special thanks to some of the ESDS team mates who extended their unflinching support 24x7 and whose involvement made this complex SAP HANA hosting and production go live experience so seamless. You have set our expectations high. We trust that you will continue to provide this level of support and proactive response in the years to come. We wish you all the best. We have complete confidence in ESDS Services and would always recommend them for their expertise, thoroughness, and perseverance to getting things right. Nilesh Shah, CIO, Symphony Limited.
Product/ Service : eNlight Enterprise Cloud , SAP HANA on eNlight Cloud
---
C-DIT
"This is to certify that ESDS Data Centre, Nashik has provided their data center facility and dedicated servers for hosting the database of Kerala Government computerisation projects being implemented by Centre for Development of Imaging Technology (C-DIT) for the past eight months. Their performance has been excellent with near zero downtime and prompt technical support." Jayaraj G., Deputy Director(Projects) Centre for Development of Imaging Technology (C-DIT)
Product/ Service : eNlight Enterprise Cloud , Disaster Recovery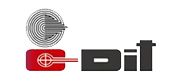 ---
Pizza Hut
"Throughout the year our website experiences extremely dynamic traffic patterns and the elasticity provided by eNlight ensures 100% availability to manage the varying traffic load. Additionally with flexible deployment options combined with high levels of security standards makes eNlight the perfect fit for our brand requirement. Finally, the pay-per-consume model ensures we have complete visibility and control over spend." Mr. Ankur Jain, Head IT Infrastructure Yum Restaurants (Pizza Hut)
Product/ Service : eNlight Enterprise Cloud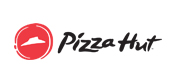 ---
Orahi.com
ORAHI is India's most trusted and widely used ridesharing and carpool app. To support instant and LIVE transactions for thousands of members, "we chose ESDS as our datacenter hosting partner. For all requirements in the past 2 years (of a rapidly growing start-up), ESDS' sales, service & support teams have been impeccable." Mr. Sameer Khanna, MD Orahi.com
Product/ Service : eNlight Enterprise Cloud
---
ESSEL Propack
"We have been using ESDS service for hosting of SAP and Exchange disaster recovery servers using ESDS cloud services for past one year and I have been pleasantly surprised by the technical support and commitment shown by ESDS team right from word go i.e. implementation, day to day support and conducting DR drills." "I hope you will continue to excel and wish you all the best for future!!" Mr. Prakash Dharmani, Global CIO Essel Propack Limited, Mumbai.
Product/ Service : eNlight Enterprise Cloud , SAP / ERP on eNlight Cloud , Database Management
---