INFRASOFT TECHNOLOGIES LIMITED
We were looking out for a quality Data Center where resources can be available as & when required. In today's digital world, all services from bank have to work 24x7. In the same way as an application vendor, we were supposed to provide same kind of backup to banks. Therefore we were also looking for prompt services from a Data Center Partner who is well equipped, has a good setup, has a quality Data Center, is cost effective & provides flexibility in operations. We visited ESDS Data Center in Nashik as well as at Mahape. At ESDS Data Center, onboarding time is very minimal, they have a good team to support with round the clock operations, cost effective and have flexibility in operations. ESDS Data Center Services is a very Good option. One should look at it before finalizing any decision. Yogesh Paralkar, SBU Head (India), Infrasoft Technologies Ltd.
Product/ Service : eNlight Enterprise Cloud , Hosted Core Banking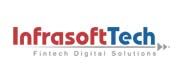 ---
J M Baxi
The way team ESDS consolidated J. M. Baxi's web portals is commendable. The in-house team has excellent capabilities to manage infrastructure and the simplicity with which they do it, is amazing. With ESDS, the TAT for our business going live drastically reduced to a few days, with utmost focus on security. One of the best features offered by eNlight cloud platform is the pay-per-use algorithm which is a real advantage to us, as we need to pay only for the compute resources we use. Pay-per-use is ESDS's USP. With the kind of association we have had, we look forward to engaging with ESDS for hosting few other critical customer facing applications onto the cloud, using products like eMagic for effective infrastructure monitoring and asset management. Prasad Patil, Group CTO, J. M. Baxi & Co.
Product/ Service : eNlight Enterprise Cloud , Disaster Recovery
---
Sadhana Sahakari Bank Ltd.
ESDS has wonderfully supported us with not just DR solution, but with technology consultation and adoption. We had forecasted DR requirement for Sadhana Sahakari Bank Ltd, Pune with the help of ESDS's proactive approach. The kind of work ESDS has done is commendable. DR site is up and fully functional with regular DR Drills & testing performed at least twice a year. The bank highly appreciates ESDS support with the successful & efficient transition of its 28 branches to the DR site having ensured that the banks operations don't get hampered during any natural or man-made disaster. Anil Mahajan, EDP Officer, Sadhana Sahakari Bank Ltd., Hadapsar
Product/ Service : eNlight Enterprise Cloud , Disaster Recovery , Database Management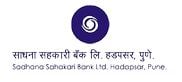 ---
Taparia Tools Ltd.
ESDS has extended excellent SAP Hosting Services. They have demonstrated wonderful capabilities in managing Taparia's entire SAP ecosystem and back up services in their Data Center. It's been 5 years of association with ESDS, we have experienced that our online presence is being managed by experts and therefore wish to continue our long term association with ESDSians. Anjali Singh, SAP Head, Taparia Tools
Product/ Service : SAP HANA on eNlight Cloud , Fully Managed colocation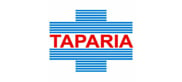 ---
Nagar Urban Co-op. Bank Ltd.
We appreciate the exuberant support services provided by ESDS team. Our experience with windows, database and support teams has been great. Whenever there is any concern, we have received prompt responses. ESDS genuinely cares for their customers. Well done, team. Sudhakar Kandekar, Administrative officer, Nagar Urban Co-op. Bank Ltd.
Product/ Service : Hosted Core Banking , eNlight Enterprise Cloud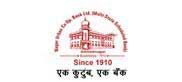 ---
Pravara Co-op. Bank Ltd.
Wonderful journey, great people. Pravara was deeply involved into acquiring the right technology provider for DC and DR setups with prior experience and high expertise. Along with that, we required a vendor who could provide us with customized solutions. Since day one, ESDS has proven to be the best solution provider for Pravara by provisioning for customized computing resources, adhering to their promise of 100% uptime across Pravara's 31 branches. They've extended great support and security services. Kakasaheb Kanade, EDP Manager, Pravara Co-op. Bank Ltd.
Product/ Service : eNlight Enterprise Cloud , Hosted Core Banking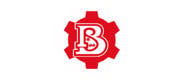 ---
Shahada Peoples Co-operative Bank Ltd.
ESDS has supported Shahada Bank with excellent technology and services through their unique eNlight cloud platform. Our bank has benefitted from eNlight's scalability and especially pay-per-use model. As per RBI guidelines, Shahada has been able to onboard the best cloud technology on a highly secure and auto scalable platform, offered by eNlight. Staff at ESDS is always ready to help. We have great relation with ESDS and wonderful working experience with ESDS. Thanks and Congratulations, ESDS. Lalit Chaudhari, IT Manager, The Shahada Peoples Co-op. Bank Ltd.
Product/ Service : eNlight Enterprise Cloud , Hosted Core Banking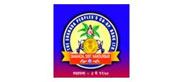 ---
Maharastra Police Academy
I am pleased to see that the management and staff at ESDS are always very professional, prompt & knowledgeable, providing us with fairly specialized technology consulting services. In this diverse and technical field of Information Technology, it can be fairly challenging to find such qualified resources. ESDS has a positive effect on our IT budgets and resulted in substantial savings while moving from managed hosting option to dedicated. Our MPA-IT Division has relied upon ESDS's expertise when configuring our Learning Management System for our e-learning project, and we worked with ESDS and C-DAC when planning our e-learning strategy. Hence their hosting solution has been instrumental in positively affecting our academy's virtual presence. The relationship between Maharashtra Police Academy and ESDS over the last 5 years has been mutually rewarding and very successful. I would not hesitate to involve ESDS in our future projects, and I can recommend them with complete confidence. Vikas Naik, Head of IT Division, Maharashtra Police Academy
Product/ Service :

---
Nashik Municipal corporation
ESDS has been successfully carrying out the work of "Provision of Data Centre for Disaster Recovery and Hosting the Online Applications of NMC on Cloud" as per the scope of work defined in work order. The work successfully started from 13.01.2014 and web portal has been hosted at ESDS Datacentre, Nashik (Maharashtra) ESDS software solution private limited is performing content provision of Datacentre for Disaster Recovery and hosting the online applications of NMC on Cloud as and when required and their performance has been satisfactory. Prashant Magar, HOD, Computer Cell, Nashik Municipal Corporation
Product/ Service : eNlight Enterprise Cloud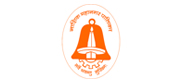 ---
EMPIRE SPICES FOODS LTD.
We extend our thanks to a leading IT Firm ESDS for their valuable support to many of our projects with their 24 x 7 continuous support. They provide excellent solutions in IT Infrastructure for our Microsoft Dynamics NAV ERP, Zimbra Email and other hosting requirements. We also appreciate them extensively for their eNlight cloud hosting techniques. And we wish them Best of luck for their future initiatives. Mahendra Borse, IT Manager, Empire Spices and Foods Ltd.
Product/ Service : Fully Managed colocation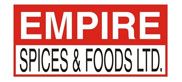 ---