Jul-2018
ESDS expands IT horizon with new DC in Bangalore in October
India's leading data center and cloud solutions provider, ESDS Software Solutions Ltd is launching its third data center in the Silicon Valley of India, Bangalore in October, 2018. In partnership with Trigyn Technologies, the new state-of-the-art data warehouse is being built in collaboration with Indian Ministry of Electronics and Information Technology body -- Software Technology Parks of India (STPI). The new DC at STPI building in Electronics City, Bangalore will be four times bigger than our Mumbai DC and 10 times bigger than the Nashik DC which is spread across 10,000 sq ft.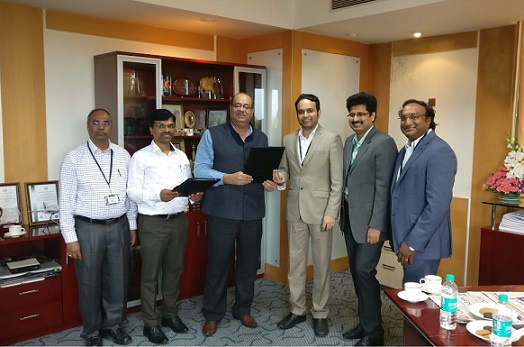 Bangalore has been a major IT hub of the country since decades and thus, it was only natural for ESDS to extend its brand presence there. Also, DC demand and majority of cloud demand in India emanates from Mumbai and Bangalore. The technology capital also houses most of the system integrators, ISVs and software development firms. Bangalore also comes in a moderate seismic zones of India and has never had any history of earthquakes, flooding or any other natural calamities. All these advantages made us choose Bangalore as the next destination for raising ESDS' global profile.
The DC has been designed and architected by STPI along with ESDS. STPI, the oldest ISP in India, is an influencer in the IT market space and is the best provider of Internet bandwidth. The infra has been designed and built by STPI with a lot of care and redundancy and thus, customers can be assured of heightened security and great uptime. The new DC is a major milestone in ESDS' cloud journey
The new cloud-enabled data center will primarily concentrate on cloud hosting, community clouds and managed collocation services. It will have 300 racks, 2KVA power and will initially start with 10,000 virtual machines with flexible scalability options in the future.
For more information about ESDS click on https://www.esds.co.in/about-esds