Sep-2022
---
Data centres lay the foundation for resilience against future shocks.
Digital India has been one of the most iconic programmes globally. While there has been a significant uptick in data centers, the government has also enabled IT firms to further process these capabilities. In 2011, ESDS launched its first Data Center in Nashik. In 2016, ESDS launched its second Data Center in Navi Mumbai, and 4 years later, ESDS launched its third Data Center in Bengaluru, in collaboration with STPI. Today, ESDS is amongst India's leading Managed Cloud Service & end-to-end multi-Cloud requirements providers.
We secured an exclusive view of the impact of data centers across the country with the ESDS Software Solution MD & Chairman Piyush Somani. In this Q&A, he gives us a glimpse into the world of cloud storage, the trends in the data center industry and much more.
Q: What is your overview of IT/ITES sector in India and the role of Cloud and data center industry in the goal of achieving a $5 trillion economy? What are the key demand and supply side factors of the industry?
A: It was in July 2015 when the government of India announced the launch of 'Digital India Programme', with a vision to propel the efforts of transforming India into a digitally empowered economy. Further, this program envisaged that digital ecosystems could generate economic value worth $1 trillion and would have a crucial role in achieving a $5 trillion economy by 2025. Through this program, the Indian Government identified 30 digital themes across different sectors like agriculture, healthcare, education, etc. which are reliant on the 21st century IT/ITeS, showcasing opportunities for increased digital technologies' adoption.
In India, the wave of IT adoption has been driven by Cloud Computing, which in return, has allowed firms to transform their back-end operations, causing enhanced customer value proposition. Cloud Services have given companies of different sizes the access to adopt technological capabilities, which were previously accessible to only large enterprises. The Indian Cloud industry has gained momentum owing to 200+ Data Centers & 10+ Cloud Service operators that look to target the industry market worth $3.8 billion in Fiscal 2020.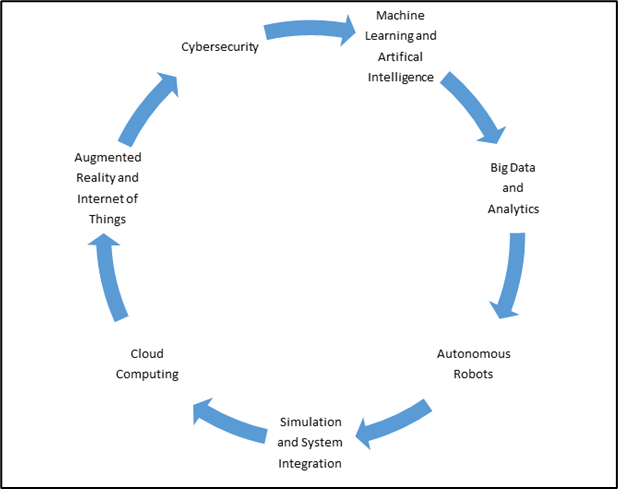 Q: What according to you are the key trends impacting the Data Center industry. Your thoughts on how the industry reacted to the COVID-19 outbreak?
A: India has the highest data usage per smartphone, averaging nearly 12 GB/month (in 2020), which is a clear indication of the huge data consumption and will further increase at a CAGR of 16% to 25 GB/month in the next 2-3 years. The Data Center boom in India is going to be driven by factors like-
1. Focus on cybersecurity
1. Growth of content providers 2. Data Center outsourcing by startups 3. Regulators focusing on keeping data within India (data localization laws) 4. Increased e-commerce transactions 5. Increasing Cloud adoption 6. Increasing investments in Data Center development 7. Adoption of technologies like IoT, Big Data & others 8. Introduction of 5G Services
The outbreak of the pandemic in late 2019 and throughout 2020 & 2021 caused losses of economic outputs due to its profound impact on the manufacturing, and other industries. Nationwide lockdowns along with mobility restrictions resulted in change of the working style of people. Despite all these challenges, the Data Center industry showed much higher resilience even in times of crisis and is now expected to grow at a faster compared to a 'No COVID-19' scenario.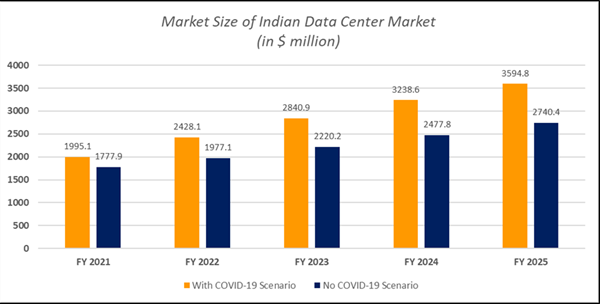 Considering the increase in requirements, most of the leading Data Center operators witnessed higher occupancy levels for colocation model driven by small-medium and SME organizations. This paved path for incumbents to announcement of expansion plans for opening new Data Center facilities by 2022-2023.
Q: Can you share some light on SaaS companies & their growth in India?
A: The Indian SaaS market has grown at a CAGR of ~30% in the last 2 years, and was valued at $3.5 billion in the Fiscal 2020. This growth is attributable to the global focused revenue accounting for nearly 75% of the overall market.
This is a depiction illustrating the split of SaaS revenue in terms of source for the Fiscal 2020. The domestic SaaS market has witnessed a rapid growth in the recent few years, owing to factors like-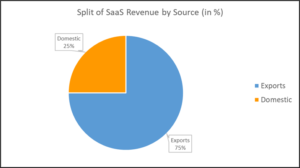 1. Lack of advanced features in the legacy software has led to enterprises moving away from older version of the software to the ones mostly available on Cloud
2. Better product fit with the products leading to faster adoption
3. Greater opportunities in the SMB sector being tapped by developing specific solutions towards them
4. Increased start-ups that use SaaS solutions for their business and have inspired traditional businesses to adopt to the new technology