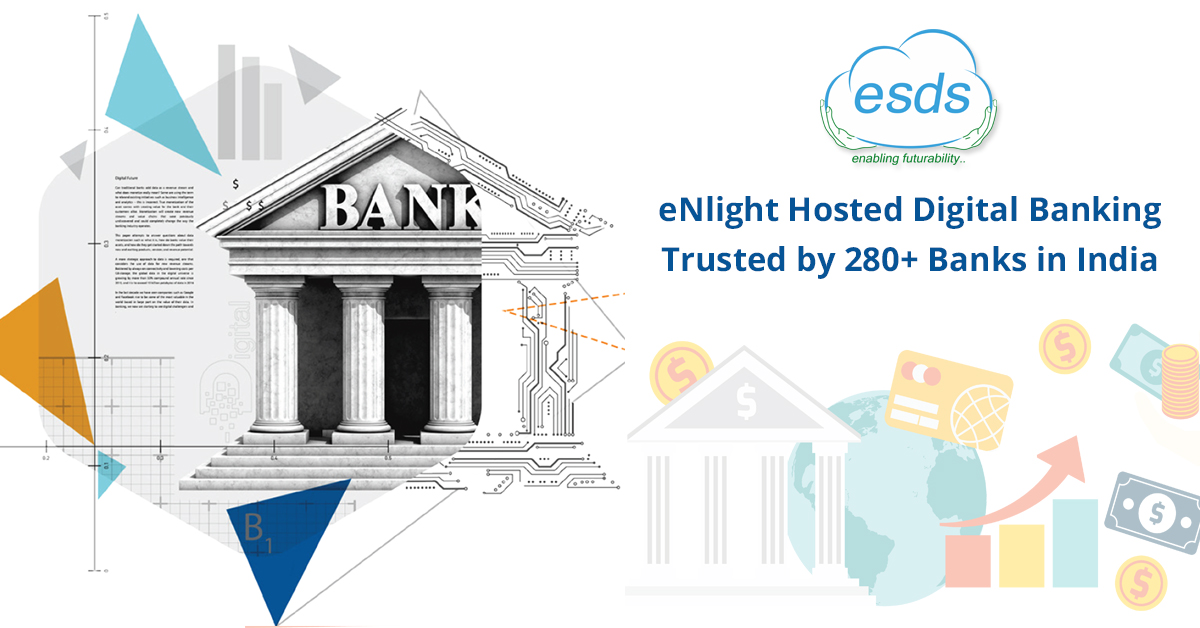 Here's why 280+ Indian banks chose ESDS' Banking Community Cloud services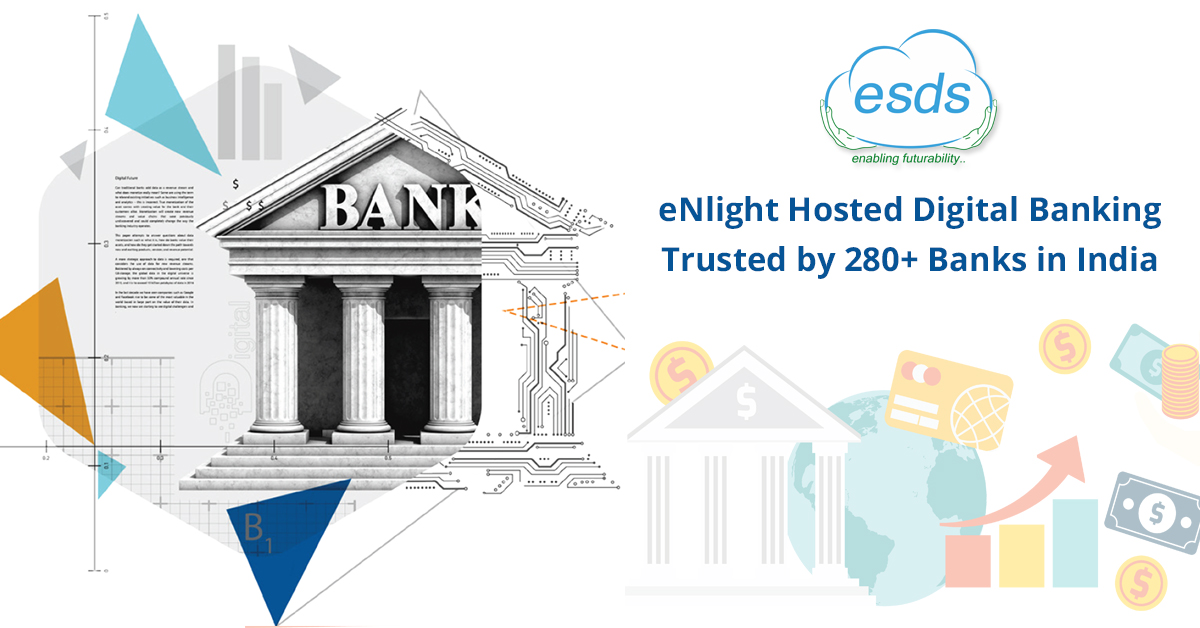 Cloud has been playing an essential role in the digital transformation taking place in the banking sector right from the beginning. In fact right from the time since banks have started adopting market changes and incorporating all new technological trend.
It's just a matter of some time when ESDS introduced the concept of Banking community Cloud in the IT and BFSI segment. And this idea that is initiated by ESDS proved to be really useful one on the national level. It is world's first BFSI Community Cloud that has already connected more than 280 co-operative Indian banks. ESDS' Banking Community Cloud platform includes everything right from digital banking, IT infrastructure, hosted payment platform, AI chatbot, and its own security scanner called MTvScan. ESDS is currently connected to and is monitoring 2,000+ bank branches, more than 280 banks are hosted on eNlight Cloud Platform for DC & DR services, and also we are the 1st successfully implemented Indian ASP model.
What makes ESDS' Banking Community Cloud the most preferred choice?
ESDS specializes in delivering turnkey DC services and business continuity with state-of-the-art facilities fully supported by its exuberant project engineers. We are single-point operators responsible for all data center services including consulting, implementation, RIM and monitoring. We design, supply, install and operate data centers in full capacity with the expertise to customize solutions as per business requirement. You can also reduce total cost of ownership with ESDS' turnkey data center solution on real-time basis. ESDS also has tie-ups with numerous CBS and ASP vendors present in the market. They trust us too since their applications work in a perfectly stable manner on our cloud environment. No ASP has ever faced any issues after they have been hosted with us. Also, there are small banks who cannot invest much on DC infrastructure and to boost the small banking sector ESDS provides them with flexible packages including affordable customized commercial payment models. ESDS' exuberant support, 24×7 availability, delivery of services on time along with certifications like STQC, PCI-DSS and ISO have made us the preferred choice of banks.
ESDS' USP:
We are so far the strongest data center services provider having a set of solutions for the banking sector. Our deep understanding of core banking solution coupled with complete banking services along with additional services like ATM, POS machines, cards, connectivity and others makes us stay ahead in the game. Our BFSI service portfolio includes services like Core Banking, IMPS, UPI, Cheque Truncation System (CTS), ATM Switching, Document Management System (DMS), Electronic Know Your Customer (eKYC), Central Know your Customer (CKYC), Anti Money Laundering (AML), Asset Liability Management (ALM) apart from applications in the insurance segment.
ESDS' Banking Community Cloud is created especially for the cooperative banking sector that is compliant with all the RBI guidelines, IT Act, PCI DSS audit and all the rules set up by regulating authorities. Moreover, the cloud takes care of scalability, performance and fulfills all demands of the banking sector. Solutions like colocation, dedicated server hosting, private cloud hosting, public cloud hosting and others are customized according to every bank's requirements. According to RBI rules all banks have to get the DR drills done. ESDS conducts these drills for respective banks irrespective of the fact that the DR is hosted with us or not and in spite of all the challenges faced like permissions, users required to perform testing and others.
What are the pros of getting hosted on eNlight Cloud?
There is a flexible billing model of services, wherein billing starts only when the application in all the branches is LIVE

The pay-per-consume billing model saves a lot of expenses as clients only have to pay for the resource allocated and consumed

Customers are offered virtual infrastructure instead of dedicated servers

You get an added benefit as the CAPEX to OPEX profit ratio is high

Clients also get bundled DC-DR package
We at ESDS also expect to onboard 1000 more co-operative banks by 2020 and make the bank sector agile and good enough to compete against their competitors.