We would like to express our satisfaction with Data Center Services provided by ESDS Software Solution Pvt. Ltd. ESDS Team is extremely responsive & provides seamless resolution for any incident or requirement 24x7. Our special thanks to some of the ESDS team mates who extended their unflinching support 24x7 and whose involvement made this complex SAP HANA hosting and production go live experience so seamless.

You have set our expectations high. We trust that you will continue to provide this level of support and proactive response in the years to come. We wish you all the best. We have complete confidence in ESDS Services and would always recommend them for their expertise, thoroughness, and perseverance to getting things right.

Nilesh Shah
CIO Symphony Limited
We were looking for a cost effective and flexible cloud solution to host Flovel's SAP environment. We needed someone with a previous experience in manufacturing sector. ESDS was the right choice for Flovel, as they provide customized solutions and have relevant experience with similar organizations. eNlight has good features like auto-scalability. We feel we are in safe hands. We are glad to be associated with ESDS and recommend ESDS to our partners and clients.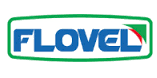 S.D Sharma, Associate Vice President,
Flovel Energy Pvt. Ltd.
We evaluated most of the cloud service providers for hosting our SAP S4 HANA and we found that eNlight Cloud is a state-of-the-art cloud hosting solution with a built-in ability to automatically scale CPU, RAM and STORAGE on-demand. eNlight, powered by "intelli-sense" technology, automatically adjusts resources of a virtual machine depending on the application load and it also provides minute-to-minute usage and billing of CPU, RAM, Bandwidth and Hard Disk space of each virtual machine. My experience with ESDS is very good so far.

Alkesh Patel
IT Head, Windsor Machines Ltd.