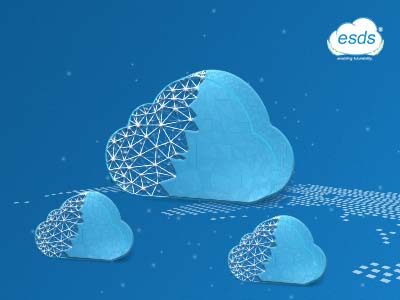 Why Hybrid Cloud for Disaster Recovery?
So you have an on-premises data backup, but is it sufficient for a business continuity plan?
Many businesses these days work on various cloud deployment models; some majorly used cloud deployment models are public cloud, private cloud, and the mix of public and private, which is the hybrid and multi-cloud model.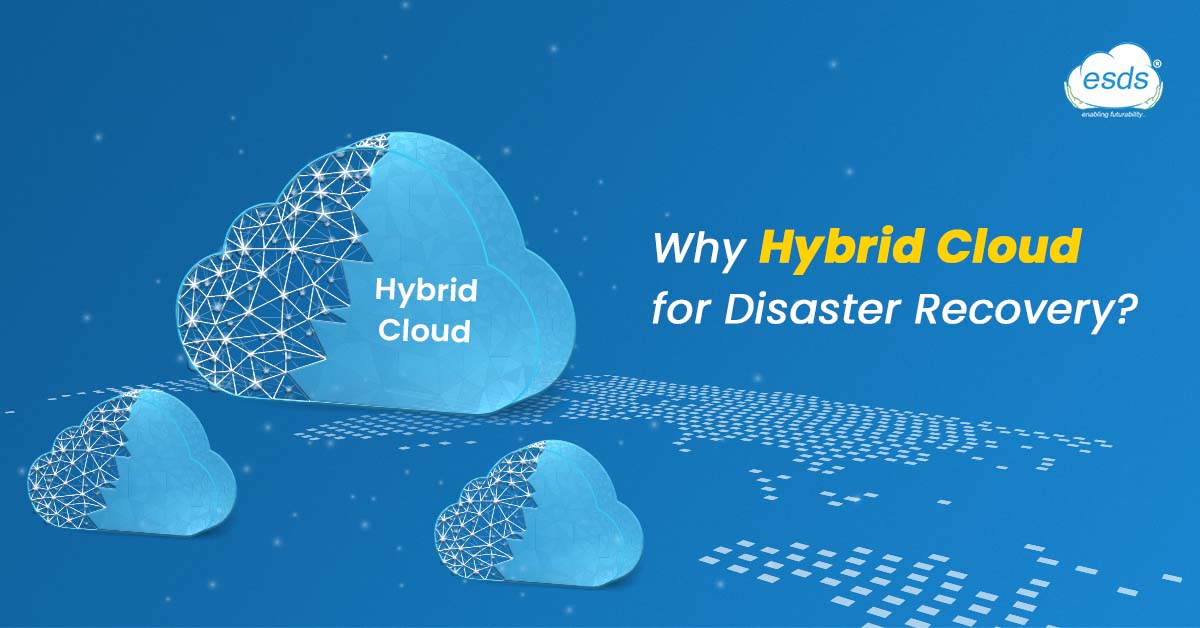 If your business needs a perfect deployment model, talk to our Solution Architect now.
Here is a gist of different cloud deployment models: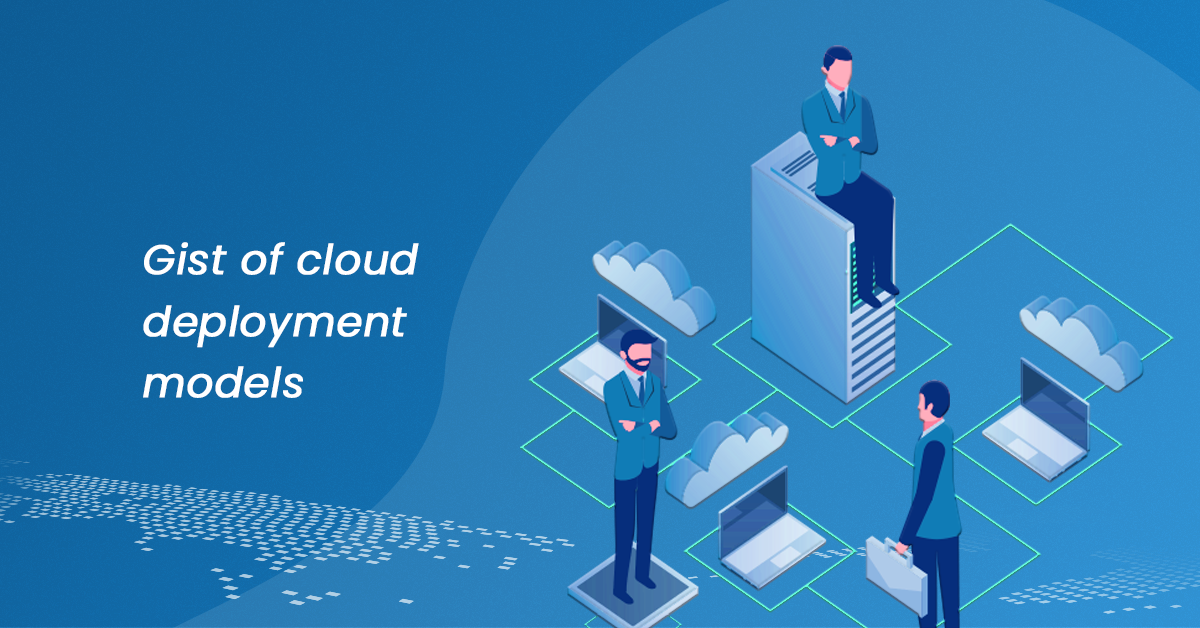 Public cloud
The term "public cloud" refers to computing services made available to anybody who wishes to use or buy them via the public Internet by third-party providers. In addition, free or on-demand sales options are available, allowing users to pay only for the CPU cycles, storage, or bandwidth they use.
Private Cloud
Private cloud deployment is a cloud computing model that provides dedicated resources to a single client. The private cloud offers similar benefits to the public cloud, such as scalability and self-service, but via a proprietary architecture. In contrast to public clouds, which provide services to numerous businesses, private clouds, often referred to as internal or corporate clouds, are focused on the requirements and objectives of a single enterprise.
Hybrid Cloud
A hybrid cloud is one in which applications run in many environments simultaneously. Because nearly no one nowadays relies only on the public cloud, hybrid cloud computing options are becoming increasingly popular. Over the last few decades, many of you have invested millions of dollars and hours in on-premises infrastructure. Combining a public and private cloud environment, such as an on-premises data center, and a public cloud computing environment, such as ESDS Cloud, is the most typical hybrid cloud example.
Do you want to learn more about hybrid cloud solutions? Click here.
Community Cloud
The community cloud is a cloud service paradigm that provides a cloud computing solution to several individuals or organizations while being controlled, maintained, and secured collaboratively by all participating organizations or a third-party managed service provider. In other words, Community Cloud is a virtual infrastructure shared by numerous organizations from a given community that share similar issues (security, compliance, jurisdiction, etc.).
Community clouds are hybrid private clouds constructed and operated specifically for a particular organization. For example, community clouds are frequently built for corporations and groups working on collaborative projects, applications, or research that necessitate a centralized cloud computing facility for designing, administering, and executing such tasks, independent of the solution rented.
Coming back to disaster recovery,
Did you know According to 82% of businesses, their IT infrastructure cannot handle a disaster recovery incident?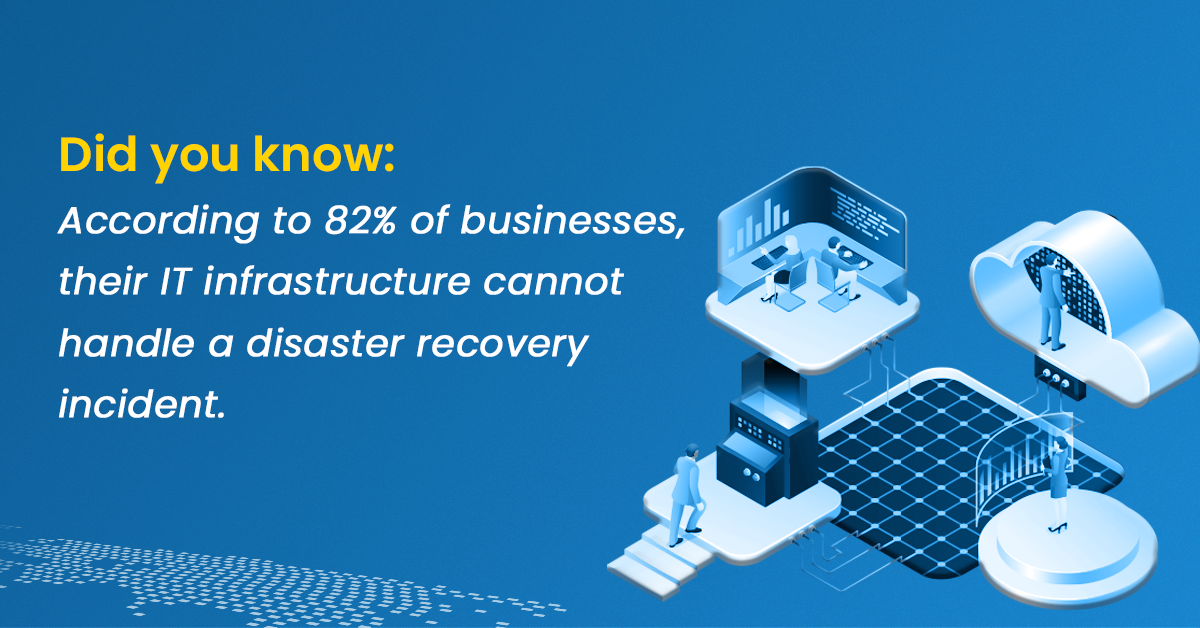 There are vast use cases of unsolved disaster occurrences in various industries. One of the latest news is regarding AIIMS, whose servers were being hacked, and the cyber attackers have intensified the attacks on other health and research organizations' websites and patient information system in India.
Isn't all this scary?
The whole point in sharing all this is, as said, the majority of the organizations' infrastructures are not ready to handle disasters. This is where the Hybrid cloud comes into the picture.
Why Hybrid Cloud for Disaster Recovery?
Disaster recovery can be accomplished in a variety of ways. Remember that while creating a production environment, you should constantly consider how you will recover from a major incident. What possibilities are accessible is largely determined by the company's requirements. If you need to be available in all instances, your options are limited and more expensive. On the other hand, if you can afford some downtime, the number of alternatives available to you expands dramatically. Here is how hybrid cloud deployments affect disaster recovery preparations.
Scenario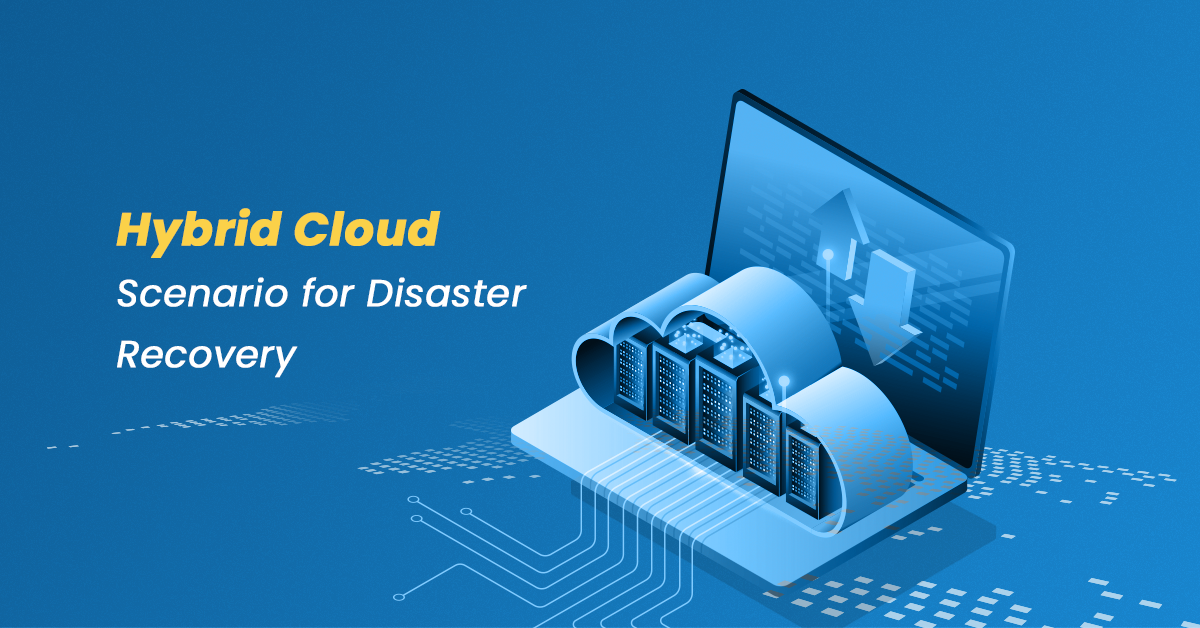 You can own a data center or rent servers from an external one. When you add a public cloud to the mix and connect your private network to the secure network in your public cloud, the most noticeable difference is that you now have an environment that transits two locations. This is a huge step forward in disaster recovery management. The most you can hope for with one location is to ship your backups somewhere other than the original data center:
An off-site backup server
Uploading the data to another hosting provider
Some file store
By incorporating the public cloud into your environment, you ensure two storage options for nodes. First, having nodes in many locations implies that even if the on-premises side of the network is disrupted, the public cloud side of the network will continue to function. Those databases can be utilized to ensure service continuity – you can make one of them writable, or you can use the data in them to scale out the public cloud environment and migrate your operations there, at least temporarily.
When you integrate a public cloud into your environment, you have many options on how to use it. What's fantastic is that, because of the speed with which the infrastructure can be deployed, you can experiment with different configurations without having to commit to long-term contracts, as is customary for "conventional" suppliers. Do you anticipate a temporary rise in your workload? Using cloud resources, you can grow out vertically or horizontally. Do you wish to experiment with different topologies or deployment methods for your disaster recovery processes? More little incidents or a few major ones? That's fine; do it.
Of course, if you can commit to a specific set of resources, you can save money by contracting them for a longer length of time – something that is also achievable in the public cloud. On the other hand, if you want to avoid doing it, you can experiment with numerous possibilities before deciding what works best for you.
As you can see, incorporating a public cloud into the mix and establishing a Hybrid Cloud expands your possibilities and allows you to identify the ideal arrangement faster and at a lesser cost.
Latest posts by Prajakta Marathe
(see all)