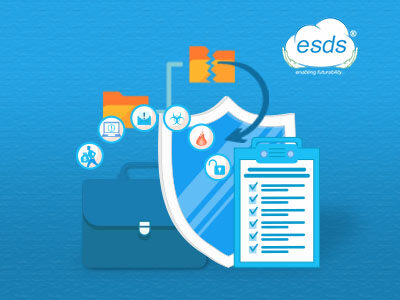 Business Continuity Plan and Disaster Recovery: Why does your Business need both?
In sum, hardware issues account for 45% of unplanned downtime. The loss of power (35%), software failure (34%), data corruption (24%), external security breaches (23%), and unintentional user error (20%) are all followed by this.
According to data from Seagate, human errors, such as accidental data loss, improper device management, and other incidents, account for 22% of downtime events. Only 5% of business downtime, according to Seagate, is due to natural disasters. We believe that many corporate leaders lack a solid understanding of business continuity plans and catastrophe recovery plans based on those figures and summaries.
Business continuity is the strength of an organization to continue key operations both during and after a crisis. With the intention of preventing interruptions to mission-critical services and resuming full organization function as quickly and easily as possible, a business continuity plan establishes risk assessment methodologies and procedures.
While we see the other end, a disaster recovery plan is a written declaration created by a corporation that provides detailed instructions on how to handle unforeseen circumstances like natural disasters, blackouts, cyber-attacks, and other disruptive occurrences.
What is a Business Continuity Plan (BCP)?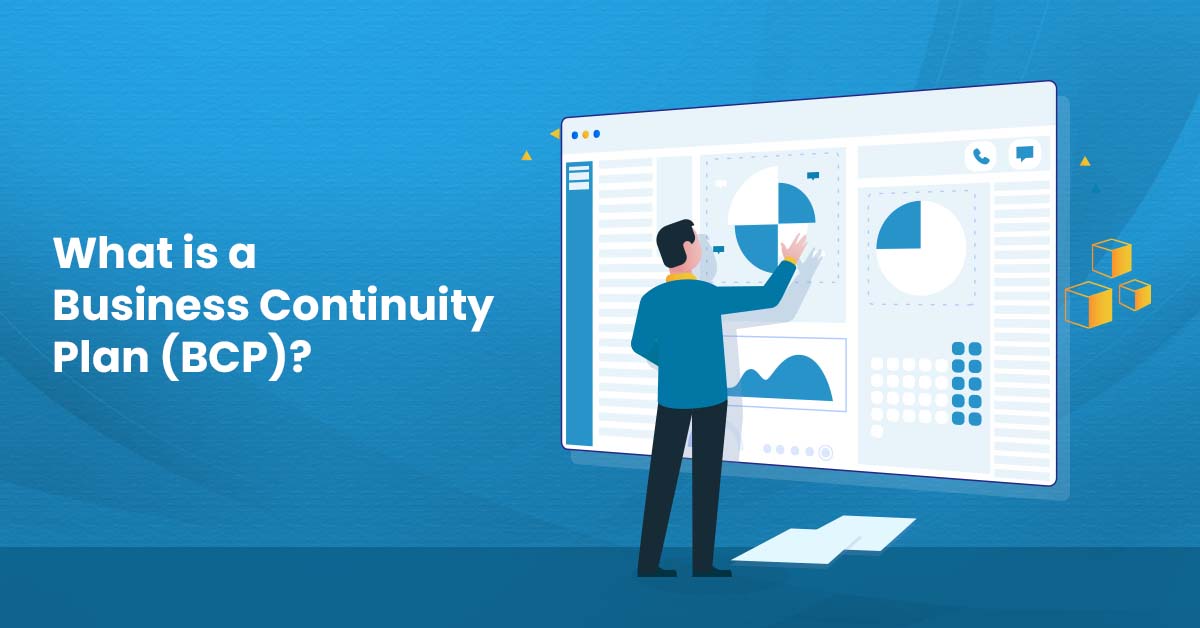 A business continuity plan (BCP) is a process for creating a plan for averting and resolving potential threats to a company. The plan ensures that in the event of a disaster, operations can resume quickly and that personnel and assets are secure.
The most basic requirement for business continuity is to keep crucial functions running throughout a crisis and to recover as quickly as possible. A business continuity plan should cover natural disasters, fires, disease outbreaks, cyberattacks, and other external hazards.
Why do Companies Need Business Continuity Plan?
Every organization needs a business continuity plan to function properly. Threats and disruptions cause a loss of revenue, higher costs, and a drop in profitability. Additionally, because insurance does not cover all expenditures and causes lost customers to the competition, businesses cannot rely primarily on it. Additionally, it typically involves significant stakeholders and personnel and is preplanned. Although maintaining business operations is important for businesses of all sizes, maintaining all services during a crisis may not be practical for all but the largest companies.
Businesses are susceptible to a variety of calamities, with severity levels ranging from minor to catastrophic. Hence BCPs are an integral part of any company. BCP is often designed to help a firm carry on in the face of threats and disruptions. This could lead to a decrease in profitability due to lost income and higher expenses. Additionally, because insurance does not cover all costs or customers who switch to a competitor, businesses cannot rely completely on it.
Businesses are susceptible to a wide range of catastrophes, from minor to catastrophic. A common goal of a business continuity plan is to help a company carry on in the happening of a major disaster, such as a fire. BCPs are different from disaster recovery plans in that they put more emphasis on a company's IT system's recovery after a catastrophe.
What is a Disaster Recovery Plan?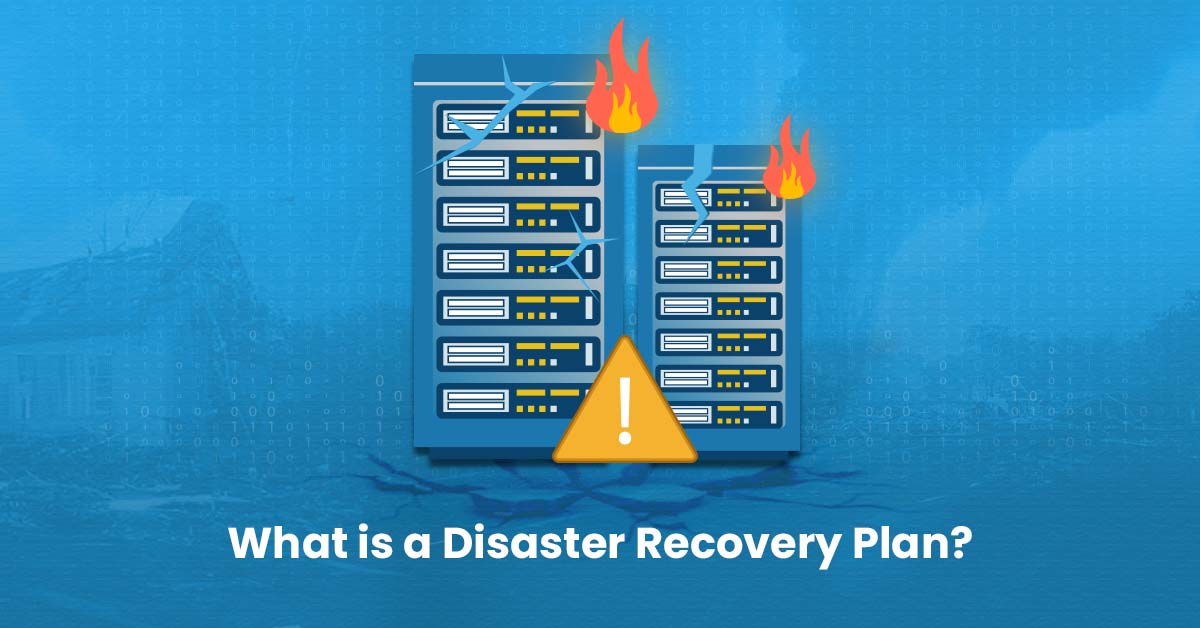 A disaster recovery plan (DRP) is a written strategy and/or procedure that aids a firm in putting recovery procedures into place during emergencies in order to safeguard its IT infrastructure and, more generally, to encourage recovery. Compared to a business continuity plan, a disaster recovery plan is more focused and might not account for all potential outcomes regarding corporate operations, assets, human resource management, and business partners.
Not only can good disaster recovery solutions address major natural or man-made disasters that render a location unworkable, but they also frequently address other types of operational disruption. Disruptions can include things like power outages, communication system breakdowns, temporary access restrictions resulting from explosives threats, prospective fires or small, non-destructive fires, floods, or other incidents. The kind of disaster and the location are typically factors in the creation of a disaster recovery plan. It must contain scripts (instructions) that are simple for anyone to follow.
Why does your Business Need a Disaster Recovery Plan?
Nearly every part of a business is supported by technology; nevertheless, the more we rely on our devices, networks, and software, the more we stand to lose if they fail. To quickly repair and replace IT systems in the case of a failure, every firm has a disaster recovery (DR) strategy in place.
In the event of a disaster leading to system failure, a disaster recovery plan's objective is to minimize damage or interruption and recover as quickly as feasible. Therefore, the two core elements of the majority of disaster recovery plans are a recovery time target (RTO) and a recovery point objective (RPO)
The RTO, which measures how long it takes to restore systems after an outage, has an impact on how quickly corporate operations may be resumed. The RPO establishes a time range for how long the company can suffer data loss, which reveals how frequently a backup is necessary.
Why are Both a BCP and DRP Essential for Business Sustainability?
Both man-made and natural disasters, such as espionage and cyberattacks, can have a negative impact on business operations. Natural disasters include hurricanes, storms, fires, cyclones, and earthquakes. For instance, businesses had to adapt to the need for many of their employees to work remotely after the pandemic. Despite the initial difficulties, the majority were able to transition to situations that allowed them to function in this new environment. Particularly for businesses with business continuity and disaster recovery plans in order, this was true. This highlights the value of a BCP and DRP.
BCPs and DRPs assist in minimizing the effects of tragedies on business operations, as shown by the responses of businesses to the pandemic. With the help of a successful BCP and DRP, businesses are better prepared to handle catastrophes both while and after they occur.
You need both a business continuity plan and a disaster recovery plan to tackle operational challenges brought on by disasters since they are complementary. They are frequently referred to as BC/DR, or business-continuity/disaster-recovery, due to their close connection.
51% of businesses have no plans in place for handling this kind of situation.
The goal of a disaster recovery strategy is absent in 75% of small enterprises.
93% of businesses that experience a significant data disaster without disaster recovery go out of Business within a year.
Our Word
A DRP that is prepared to take action when a disaster strikes an organization is included in the business continuity plan. Companies can use either the business continuity plan or the disaster recovery plan —or both—during a crisis, depending on the circumstances. BCP and DR are two ideas that are frequently seen as being connected; while they do not exactly represent the same concept, they do overlap in certain areas and work best when developed simultaneously. Both are preventative measures that aid companies in becoming ready for unexpected, disastrous events. ESDS' DR services adopt a proactive strategy, attempting to lessen the effects of a disaster before it happens, as opposed to reacting to one.
Latest posts by Alston Dsouza
(see all)