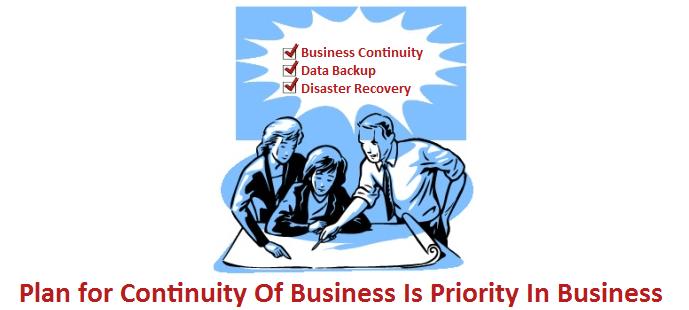 Plan for Continuity Of Business Is Priority In Business
Big or small, any company determined to succeed must ensure that their data and information is protected in the best possible way. If the company has already been decided to outsource the data center company in india, it is a priority that the outsourced company have a disaster recovery plan. Thus, even if an incident occurs, the recovery of all the intellectual and strategic customer is assured. Otherwise, everyone's life becomes a nightmare.
There are few entrepreneurs who think that it is not necessary to hire a DRS, ie, a disaster recovery solutions. Mainly because it takes time and investment. Only the loss of information when it happens, is invaluable. At worst, the company could go bankrupt.
In recent years we have seen numerous reactions of nature to global warming, resulting in floods, fires, earthquakes, etc. urban pest invasion. Cities mismanaged, then no points for sufficient water flow, are the first to have their homes and businesses flooded. Not to mention the security problems with robberies that multiply. Sometimes, the bad guys are after cables and wires and end up destroying an entire patrimony.
In summary, the business continuity plan analyzes each company area and points, including the most vulnerable places. It is important to indicate where it is possible to have a secure storage for install, if appropriate, the security system of information, facilitating periodic backup.
In addition to these incidents, technology disasters also relate to data loss due to internal issues, viruses, blackouts, and – very important – human error. Imagine a machine runs out over 10 days. The financial losses will never be fully restored. Contracts can be broken, unfulfilled agreements, deliveries not made, delays may occur in the payment of employees and suppliers … All because it was not with a business continuity plan that provides disaster recovery.
These are some nightmares that can be avoided when the company prioritizes the security of information and knowledge generated by their human capital. Therefore, at the next board meeting, the smart entrepreneur should not forget to discuss proposals for outsourcing data center contemplating on disaster recovery solutions plan for business continuity.