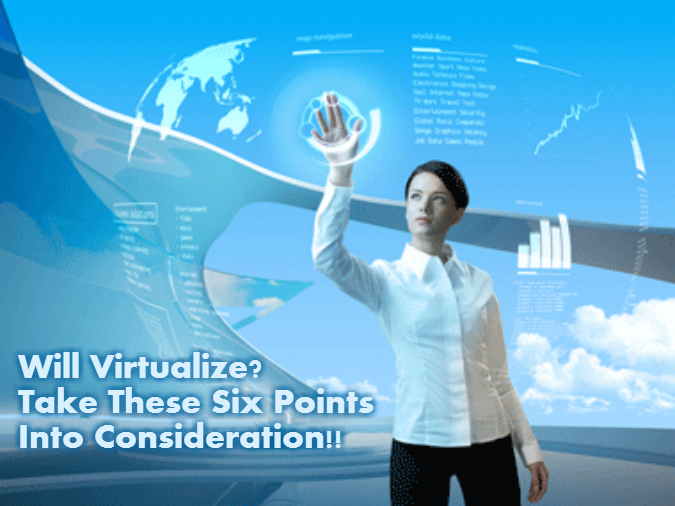 Will Virtualize? Take These Six Points Into Consideration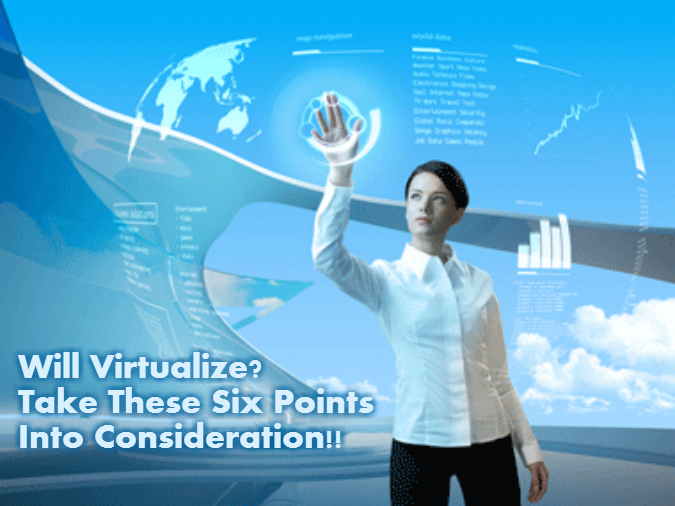 Will Virtualize?
When it comes to server virtualization, the return on investment is always an incentive. With the right strategy and a long-term planning, companies are able to reap the benefits of virtualization and also make the cloud hosting servers most efficient. To achieve this, it is worth remembering six best practices, according to Gartner, to be followed by companies to virtualize.
1. About to start now, start small and think big while some consultants can recommend large-scale virtualization, Gartner warns that, from the point of view of costs and management, starting with small tends to be the best option. There are two very different stages in virtualization projects. The first focuses on server consolidation, cost reduction and increased use of the available hardware. The second is more strategically important, more complex to implement and brings more value to the user. In this phase, the focus shifts to delivering new services and increase the quality and speed of the same.
2. Require rapid return As the market evolves rapidly, organizations need to create business cases with rapid return. The Gartner recommendation is that, the return comes in at most six months.
3. Virtualize the right applications. Not every application is good to be virtualized. Typically, applications with high demand of inputs and outputs become inefficient on virtual machines. Focus applications in older, smaller, and packaged.
4. Set your storage strategy. Deciding how and where to store images and applications is critical in determining how much agility companies gain from virtualization. This must be taken into account.
5. Understand the issues related to software virtualization grew fast, but many providers are still reacting to this trend. Stay tuned for policies of ISVs.
6. To combine virtual machines efficiently, it is much more important to find a way to dynamically reallocate server capacity than having a perfect consolidation map and static. Be able to handle the load balancing dynamically is the key to the success of this type of project, especially in its early stages.