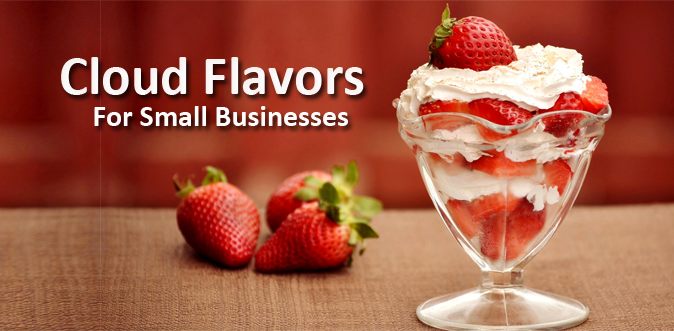 Essential Cloud Flavors for Small Businesses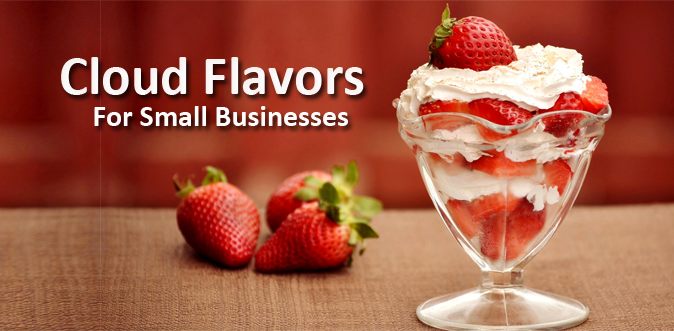 Cloud Flavors for Small Businesses
Cloud computing is slowly becoming an essential part of most businesses. Its benefits can no longer be overlooked. As far as data security is concerned, more and more cloud computing providers are proving the naysayers wrong. The fact that businesses that utilize cloud computing performs better is also a factor in any business's decision to use cloud computing.
It is estimated that cloud computing will boost the productivity of a small business by up to 106%. As impressive as this statistic is, it is simply the tip of the iceberg when it comes to the benefits of cloud computing to small businesses. Let's look at some of them.
Small business that leverage cloud computing are likely to be more innovative
Being more innovative increases the number and value of products and services produced
More products and services and more room to be inventive means higher revenue
Leveraging cloud computing also increases productivity
Despite all of these incredible benefits that small businesses get by embracing cloud computing, a surprisingly low number of small businesses are actually doing it. This small number can generally be attributed to the fact that many small businesses lack an understanding of cloud computing.
More importantly small businesses are unaware of the flavours to choose. One of the most easy to use flavors for a small business is the Windows Small Business Server. Launched in 1997, the Windows SBS 2011 version contains two of the best flavours available for small businesses. Let's take a detailed look at each.
SBS 2011 Standard
This flavour is built for small businesses with fewer than 75 users or devices. It is very useful as it performs several functions including Active Directory, IIS, DNS, file sharing and DHCP. You also get a choice of additional applications to this server. They include SharePoint Foundation, Windows Software Updates services and Exchange 2010 SP1. It is also readily available and very easy to use.
SBS 2011 Essentials
This one has an even simpler concept and is ideal for homes and small businesses. It will allow up to 25 users. It doesn't run heavy applications on a PC server, but instead resides in the cloud under Office 365. As the name suggests, it only includes the essentials and won't do much for a growing business.
These flavours are perfect for a small business that is just getting into cloud computing. If you are a small business that has never used a cloud, they are a good place to start. They have all the essentials and secure your data easily.
The fact is for your business to grow, you cannot ignore cloud computing, if for no other reason than the fact that it will allow you to scale your operations and reduce costs. What business doesn't want to be able to run more efficiently at a significantly reduced cost? Try cloud computing if you haven't already and experience the benefits.
What was the highlight of your first Cloud Computing experience? Share with us in the comments section below.