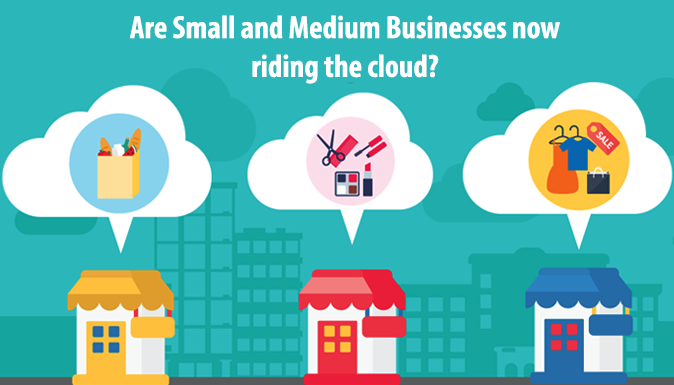 Are Small and Medium Businesses Now Riding The Cloud?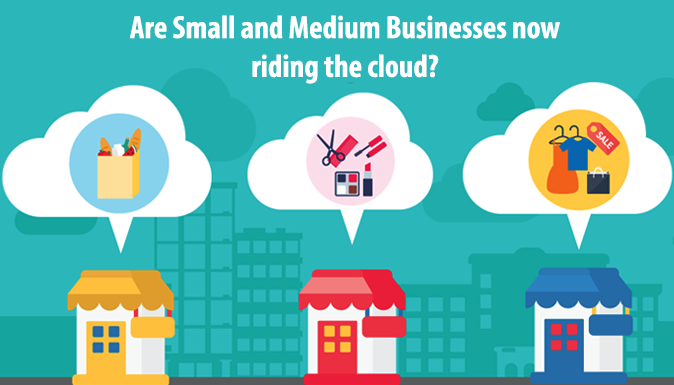 Cloud computing is the delivery of computing services over the Internet, and it offers many potential benefits to small and medium-sized enterprises (SMEs). Implementing information technology solutions and platforms can be complex and costly for SMEs. Cloud computing can help ease this burden by enabling SMEs to access services that they might not have the money or resources to implement on their own.
Like enterprise cloud computing can be proved commercially viable for many small and medium enterprises due to flexibility and pay as you go model.
The reasons behind the hesitation of using cloud technology in small and medium business includes security concerns, cost and reliability issues. While it is true that adoption of cloud computing is growing at an encouraging rate, SMEs need to do a lot more in order to leverage the technology for maximum effect.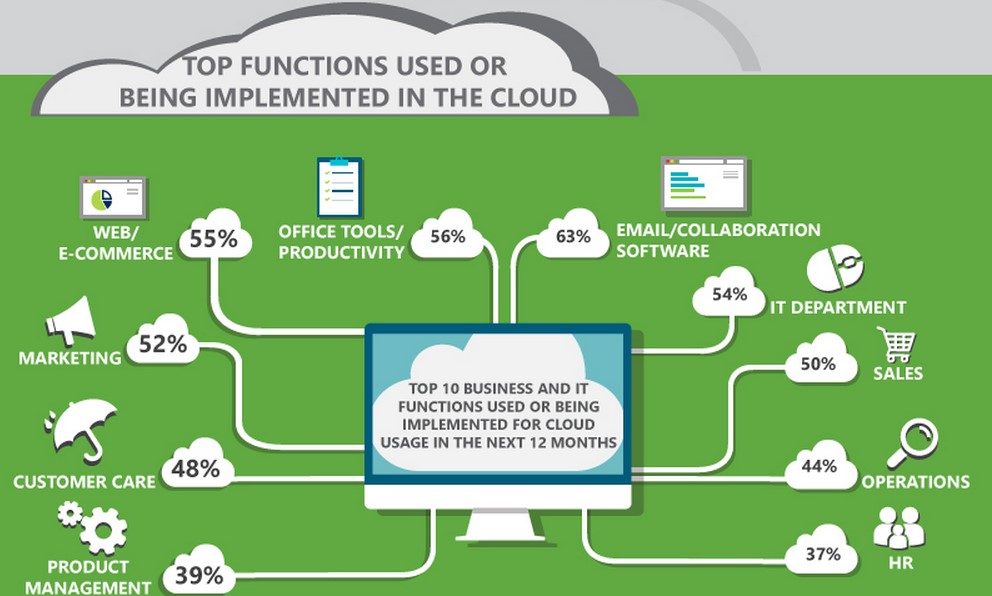 Some facts of SME's using cloud technology:
The European SMB Cloud Service market will grow from €18.9B this year to €30.1B in 2018, attaining a 17% compound annual growth rate (CAGR).
64% of SMBs in Western Europeare already using cloud-based software, using three applications on average.
Worldwide adoption rates of cloud technology in SMB are also strong. India leads the pack with 32% growth in cloud adoption rates, followed by Brazil (29%), China (22%), and the United Kingdom (18%).
78% of U.S. SME businesses will be fully adapted to cloud computing by 2020, more than doubling the current 37%.
Advantages of cloud computing for Small and Medium Enterprises:
Reduced cost:
Cloud computing helps SMEs to reduce CAPEX and OPEX both regards to IT resources, power and energy. Cloud computing brings down the cost related to purchase and up gradation of hardware because infrastructure is managed, owned and maintained by service providers. So in short we get up to date software solution without placing too much cost on the business.
Data storage:
Business gets unlimited data storage from cloud which can be expanded at any given time.
Pay- as -you- go model:
With the help of cloud technology SME's pay for software only when they use the service, instead of buying the same. SME does not have to invest in expensive data centers. So in short SME can enjoy enterprise level technology which normal IT budget may not be afford.
Remote access:
With the help of cloud computing technology SME can access data and information from anywhere anytime. This is beneficial to workers who are working remotely.
Easy to implement:
Implementing cloud based solution is very easy as compare to other hardware installation. With cloud computing SME can have different applications together. Sophisticated and high level of data protection is available with cloud computing.
By putting the power and potential offered by technology in the hands of smaller organizations, cloud computing helps them survive and prosper in an increasingly competitive, dynamic marketplace. The need of the hour is for these organizations to realize the potential of the technology and make the most of the benefits that it offers.
Source : www.forbes.com, www.cloudtimes.org