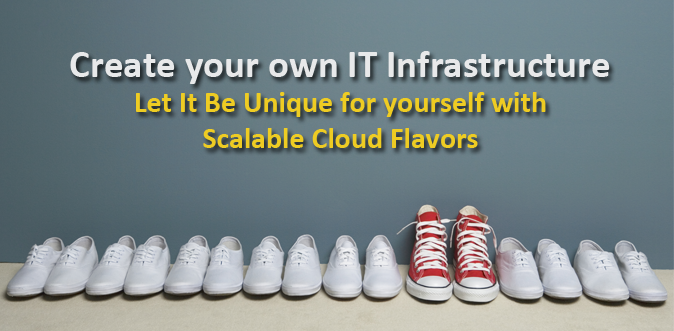 Easily Build a Unique IT Platform with Scalable Cloud Flavors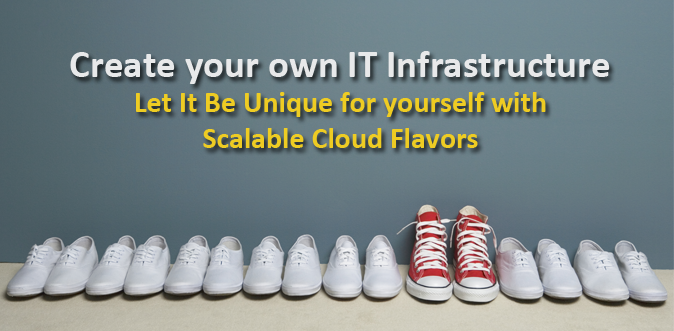 The benefits of cloud computing can't be emphasized enough. Take advantage of all the possibilities cloud computing opens up with your own custom cloud flavor.
There are some providers that allow you to completely customize your cloud and customize your IT infrastructure to fit your industry and your specific company's needs.
A good cloud computing provider will allow you to customize most aspects of your private cloud solution. But most importantly, a provider needs to be able to offer you the basics of a private or custom cloud. There are certain characteristics that a private cloud needs to have in order to be effective.
Your solution should be secure, scalable, flexible and highly compliant.
This is the only way you'll be able to enjoy the numerous benefits that a private cloud can offer your business. In order for your provider to give you what you are looking for, they have to be able to allow you to customize your cloud.
Let's look at the aspects of your cloud that are customizable.
Security Standards
Not every organization requires the same level of security when it comes to data storage. The right Private Cloud provider understands this. They'll enable you to customize your security settings so they are adequate for your needs.
Your data security solution should be customized enough to be compatible with multiple environments. You should also be able to clearly define who can and cannot access your cloud as well as guard against internet threats.
Virtual Environment
Your virtual environment should also be customized to meet your organization's standards and needs. Every business is different when it comes to the required virtual environment. This is why we have invested in a stack of enterprise grade hardware that will be utilized in the building of your virtual environment.
At ESDS, our dedicated teams will work to analyze your organization's specific and very unique needs. We will then proceed to completely customize your virtual environment based on these parameters.
Flexibility and Visibility of Your Cloud
This is the most important aspect of your IT infrastructure that should shine when customized. You should be able to select your software and hardware resources in order to meet your business' needs.
eNlight allows you to choose whether or not you want to add firewalls, more private cloud storage or even reduce your cloud storage. This way you only pay for what your business actually needs. You also get exactly what your business needs, which is valuable to any business. You spend less time worrying about your data and more time growing your business.
VM Templates
We understand that by allowing you to get customized Virtual Machine (VM) templates on demand, you can easily deploy your virtual machine. This customization allows you to save time. It also gives you the full confidence that your VM is running just the way you want it to. The fact that you can instantly manage and modify your templates anytime makes it that much better.
What aspect of your private cloud do you want customized? Let us know what cloud flavors best suit your business needs for a customized IT infrastructure.