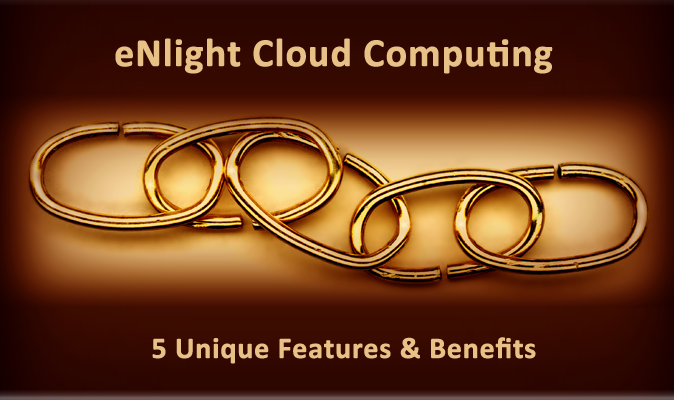 eNlight Cloud Computing Platform Features & Unique Benefits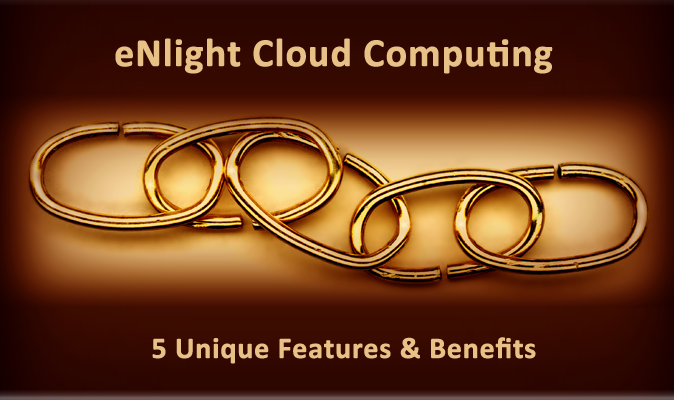 eNlight Cloud Computing Platform
Wouldn't it be nice if your cloud could do everything? An even better question would be: what doesn't your cloud do those, if it could do, would make your life so much easier? The truth is there are a lot of cloud computing providers in the market each with their own features.
While these cloud providers are in a constant state of competition for your attention, the ones that will actually make a difference in how your company works will win the prize.
What every business wants from their cloud computing provider is customizable features. This is because a customizable cloud is unique to your business. It allows you to run your business the way you want to. Most features available with eNlight cloud computing are customizable. Let's look at what eNlight can do for you.
1) Automatic Scalability
The type of scaling you will get with eNlight is unique. This is because it is utility based, which means your resources – that can include RAM and bandwidth – are only scaled up when in use.
Our automatic scalability feature is also intelligent. It can calculate the resources that are in use and those that are not in use. That way, your cloud will scale automatically. The system will also never stop because we perform live server rebooting.
2) Pay Per Consume
Most of the time, cloud users such as yourself end up paying for services you're not using. Our Pay per Consume feature will help you significantly reduce the cost of cloud computing for your business. You also get value for money since you pay for what you are actually using. We help you eliminate the costs of unused resources and other hidden costs.
3) Flexibility
We care about what your business needs and this is why our system is flexible enough to accommodate your needs whatever they may be. Everything that eNlight does from first deployment to scalability is done with the uniqueness of your business in mind. We recognize that your business will change and grow and we make arrangements to enable your cloud to change and grow with it.
4) Smart Cloud Management
Our control panel is simple to use, user friendly and highly intuitive. This ensures that you will experience zero problems with managing your cloud. Our system makes cloud management that was previously thought to be impossibly hard, very easy. You can also access your controls from anywhere in the world via our web-based console.
5) Live Migration
Our seamless server migration is a feature that we are very proud of. When you're moving to another server, you won't need to reboot your servers. eNlight performs all the necessary actions while you are migrating to make it easier for you.
On top of all of these incredible benefits, we provide you with unparalleled support. Our incredible support staff is here to ensure that everything works just like it should.
Which one of the benefits above do you think could be a game changer for you? Let us know what you think!