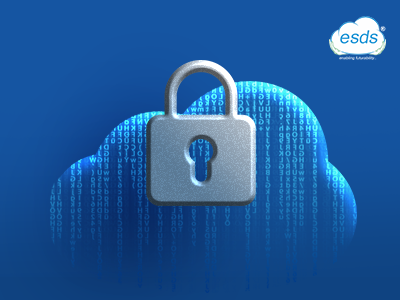 Cloud Data Security: How to Get it Right?
So you are prepared to shift your organizational data to the cloud because that is the need of the day. But, worried about the security risks associated with moving from on-premises to the cloud?
As every problem has a solution, cloud data security issues also have solutions.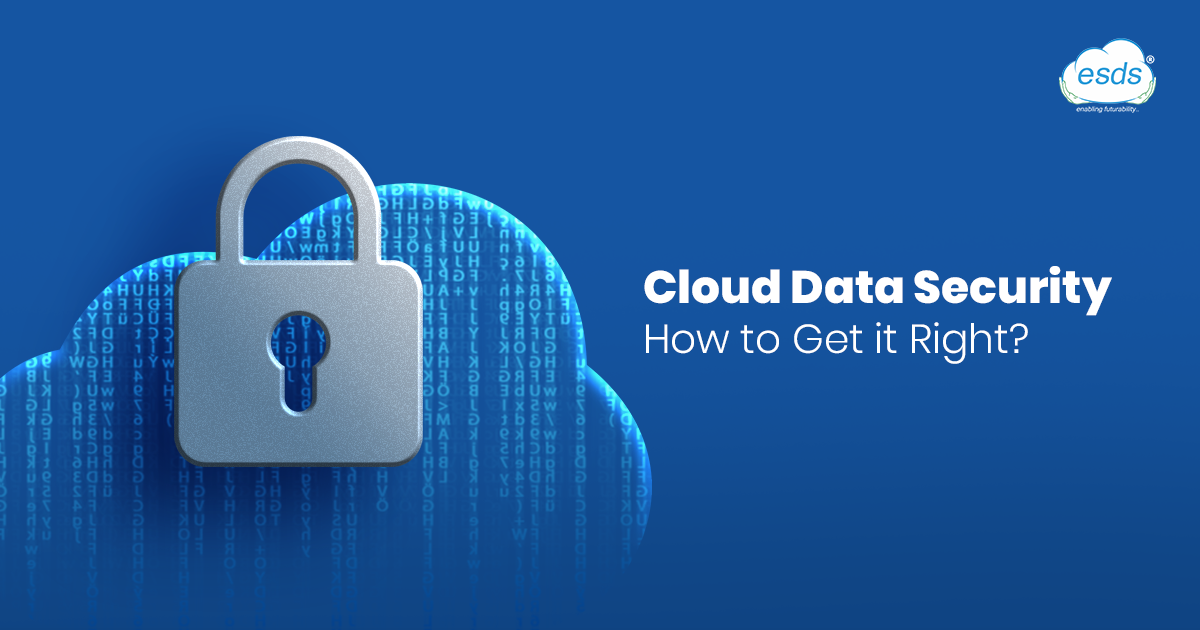 Cloud computing benefits organizations across multiple industries. Some are just starting their migration journey as part of their digital transformation initiatives, and others are implementing advanced multi-cloud, hybrid strategies. However, it is challenging to ensure data security in cloud computing at any level of adoption since the technology may entail unique threats.
The risks and complexities of data governance and security models must be considered when developing a process for securing and ensuring cloud data security and integrity.
The Evolving Business Environment and its Impact on Cloud Security
Organizations seeking digital transformation are investing in strengthening cybersecurity activities as early as possible. In addition, the growing popularity of remote and hybrid workplaces is causing a paradigm change in cybersecurity, altering investment priorities.
Cloud computing offers various strategies to improve resilience and provide employees with the flexibility to work from anywhere. However, many cloud services lack built-in security solutions, emphasizing the importance of data security in cloud computing. But cloud service providers like ESDS still offer the best-managed security and SOC services.
What is Cloud Data Security?
Cloud data security is the combination of technical solutions, policies, and processes used to protect cloud-based apps, systems, data, and user access connected with them.
The fundamental concepts of information security and data governance—data confidentiality, integrity, and availability (sometimes known as the CIA triad)—apply to the cloud.
Safeguarding data against unauthorized access and disclosure is Confidentiality. Protecting data from illegal change so that it may be trusted is integrity. And ensuring that the data is completely available and accessible when required is availability.
The CIA principles apply regardless of the following
Which cloud model do you prefer: public, private, hybrid, or community?
Which cloud computing categories do you use: SaaS (software-as-a-service), PaaS (platform-as-a-service), IaaS (infrastructure-as-a-service), or function-as-a-service? (FaaS) Securing data has to be considered at all stages of cloud computing and the data lifecycle, from application development, deployment, or migration to cloud environment administration.
Common Cloud Threats
When it comes to data, the cloud introduces several threats that must be addressed as part of your security strategy. Cyberattacks and data breaches are the most severe threats as you increasingly rely on the cloud to acquire, store, and analyze crucial data.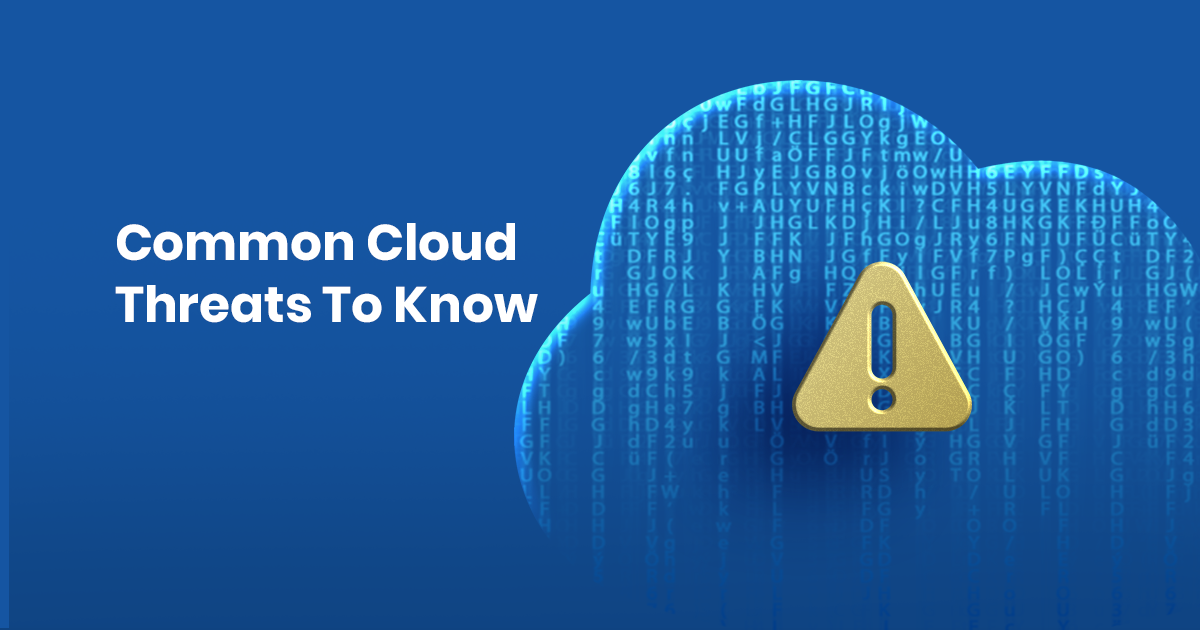 According to a survey, 45% of firms that have used IaaS have encountered cyberattacks, and 25% have had a data breach. According to another study, the spread of cloud services is the second-largest obstacle to IT security professionals' ability to respond to a data breach. This difficulty has worsened in recent years.
The following are some of the most common cloud-related hazards that businesses face
Cloud computing complicates meeting compliance obligations by noncompliance with regulatory regulations—whether it's the General Data Protection Regulation or the Healthcare Insurance Portability and Accountability Act.
Data loss and leaks can occur due to inadequate security practices such as cloud system misconfigurations or threats such as insiders.
Customers rely on you to protect their personally identifiable information (PII), and when a security incident results in data compromise, you lose customer goodwill.
The failure of cloud platforms or supply chains is among the top five cyber exposure issues that risk professionals highlight.
The expenses of incident mitigation, data breaches, company disruption, and other cloud security incident effects can run into millions of dollars in financial losses.
Cloud Computing Threats to Data Security
While on-premise infrastructure cybersecurity dangers extend to cloud computing, the cloud introduces new data security threats. 
Here are some of the most common security threats
Unsecure application programming interfaces —many cloud services and applications rely on APIs for functionality, such as authentication and access. Yet, these interfaces frequently have security flaws, such as misconfigurations, allowing compromises to occur.
Account hijacking or takeover—because many people use weak passwords or reuse hacked credentials, cyber attackers have easy access to cloud accounts.
Insider risks—while not unique to the cloud, the lack of visibility into the cloud ecosystem enhances the potential of insider threats, whether employees obtain unauthorized access to data with malicious intent or mistakenly share or store sensitive data via the cloud.
The Shared Cloud Model
One issue of data security that corporations deal with in cloud computing is determining who is responsible for security. The duty for on-premises data centers and infrastructure rests with your firm. However, in the cloud, you are utilizing a vendor's services, and the lines of duties may become hazy if you do not choose a good cloud service provider.
The shared cloud paradigm, often known as "shared controls," is used by cloud service providers. The difficulty is the way responsibility is shared amongst cloud architectures.
In all models, cloud providers are in charge of physical infrastructure security, while customers are in order of data classification and accountability. The obligation for all other security components is either shared or falls on one of the parties. If you use IaaS, for example, the cloud provider is responsible for identity and access management, but if you use SaaS, PaaS, or FaaS, you share the responsibility.
The bottom lesson is that you must understand the granularities of the shared responsibility model that your cloud service provider employs and verify that proper safeguards are in place.
How to Secure Data on the Cloud
To ensure the security of cloud data, identity governance is the first step. Data access across on-premises and cloud systems and workloads must be unified.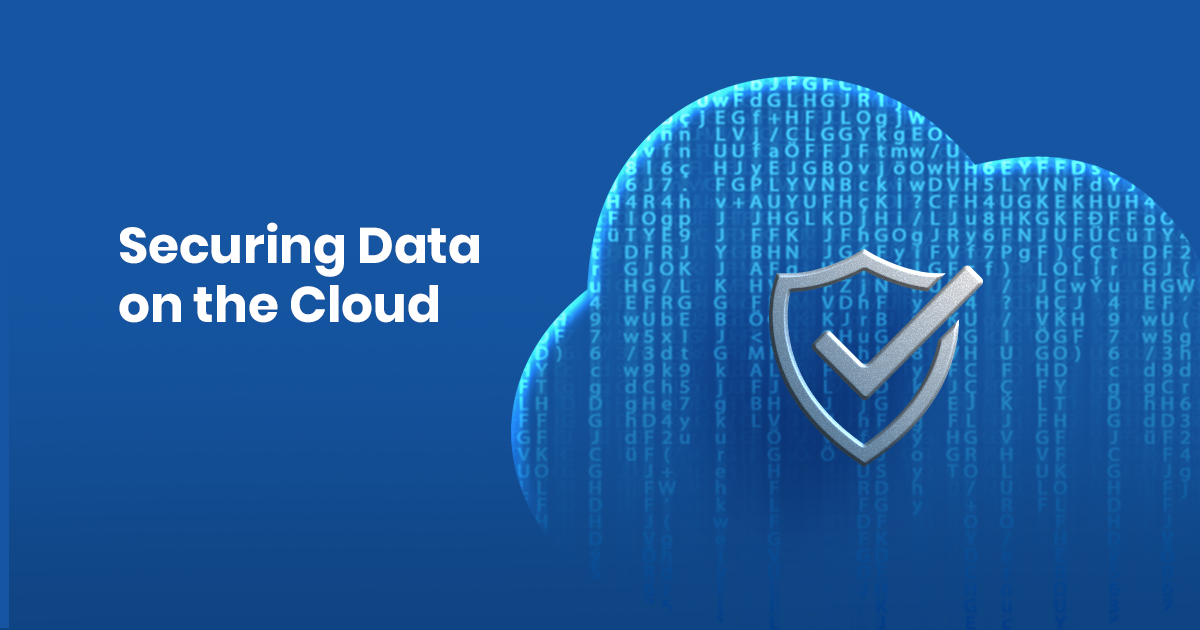 Identity governance offers:
Orchestration and management of user identities centrally.
Contribution to IT security and regulatory compliance in the enterprise.
Best governance practices include automating processes to decrease the strain on your IT team and assessing your security tools regularly to ensure continual risk mitigation as your environment evolves.
In addition to governance, the following data security protections for cloud computing are recommended:
Vulnerability Threat Malware Scan (VTMScan)
OWASP Top-10 Vulnerabilities, SQL Injections, and Cross-Site Scripting, to mention a few, VTMScan provides users with total website security protection through a comprehensive audit of the website's security.
Web Application Firewall
A Web Application Firewall provides advanced features for filtering incoming and outgoing traffic, as well as blocking OWASP Top10 attacks.
It also allows the user to set custom rules for web attack prevention. When the abnormal threshold is reached, the eNlight WAF automatically blocks bogus traffic and sends a tailored response to the attacker.
VPN
Employees from many industries can easily access remotely hosted applications using WebVPN. Apart from being highly secure, WebVPN is also a well-known and reasonably priced clientless SSL VPN service that can be accessed from anywhere with a web browser.
Final thought
As you progress in your cloud adoption journey, your environment will become more complex, especially if you begin to rely on hybrid multi-cloud. Data security in cloud computing is essential to reducing your organization's risks and safeguarding your data and brand reputation.
Consider deploying solutions for controlling cloud access and entitlements to protect against ever-changing cloud threats.
A comprehensive, identity-centered approach ensures that you continually enforce access control and implement governance more intelligently, whether your data is on-premises or in the cloud. You also benefit from automation and other tools that improve identity efficiency and save expenses.
Latest posts by Prajakta Marathe
(see all)