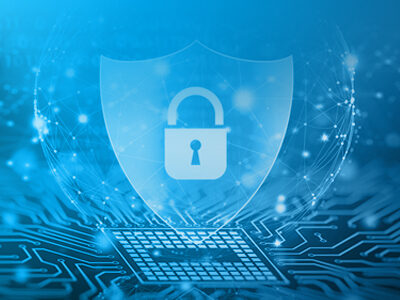 Data Privacy or Data Security: Which One is Important for You?
In recent years, organizations of all sizes have been impacted by data breaches & leaks, which have resulted in significant monetary & non-monetary damages. Business heads, CIOs, and CISOs and their data are always on the brink of a cyber attack since the number of cybercriminals has increased multi-folds. Such data breaches & leaks can cause a significant dent in a brand's image, resulting in both monetary & non-monetary losses. Data protection and data security are important for safeguarding critical data against these forms of online attacks.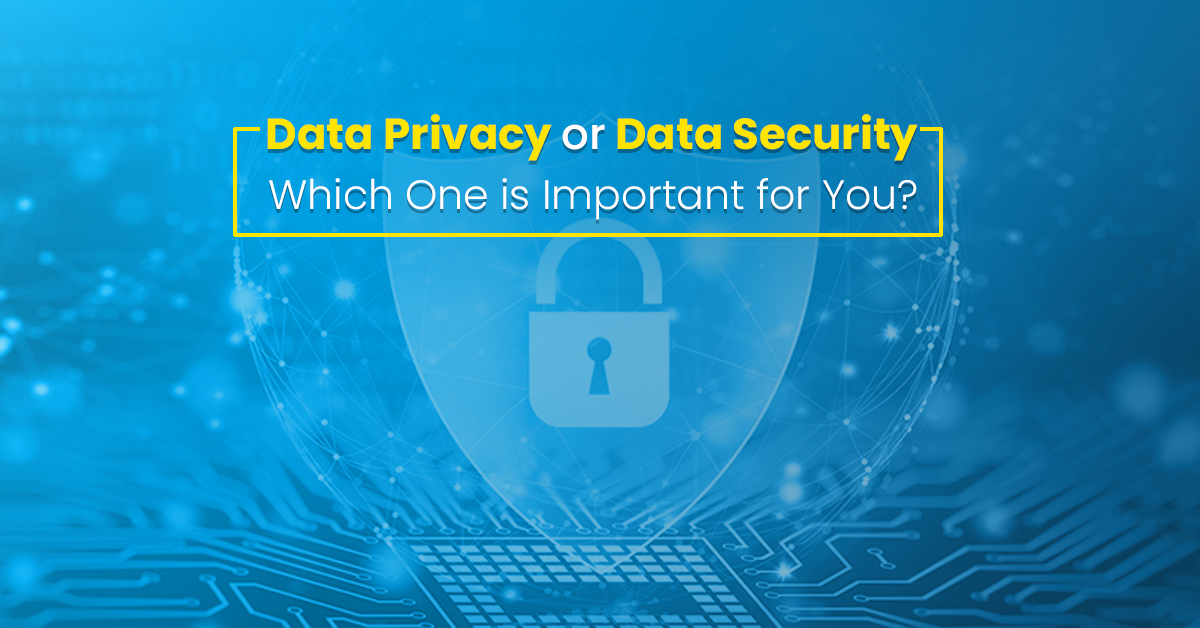 What is Cybersecurity?
Every day a lot of valuable information is uploaded & exchanged over the Internet, exposing their integrity & confidentiality. Cybersecurity includes all the protective measures deployed to secure the digital and web assets against all forms of online threats & human-induced errors. The web assets also need to be secured against privilege escalations and unauthorized users. This is when Information Security comes into the picture, depicting the practices of preventing all unauthorized access, modification, or destruction of information in any form.
Pillars of Information Security
The following pillars of Information Security are also known as the CIA Triad, which has to be addressed for obtaining satisfactory levels of information security.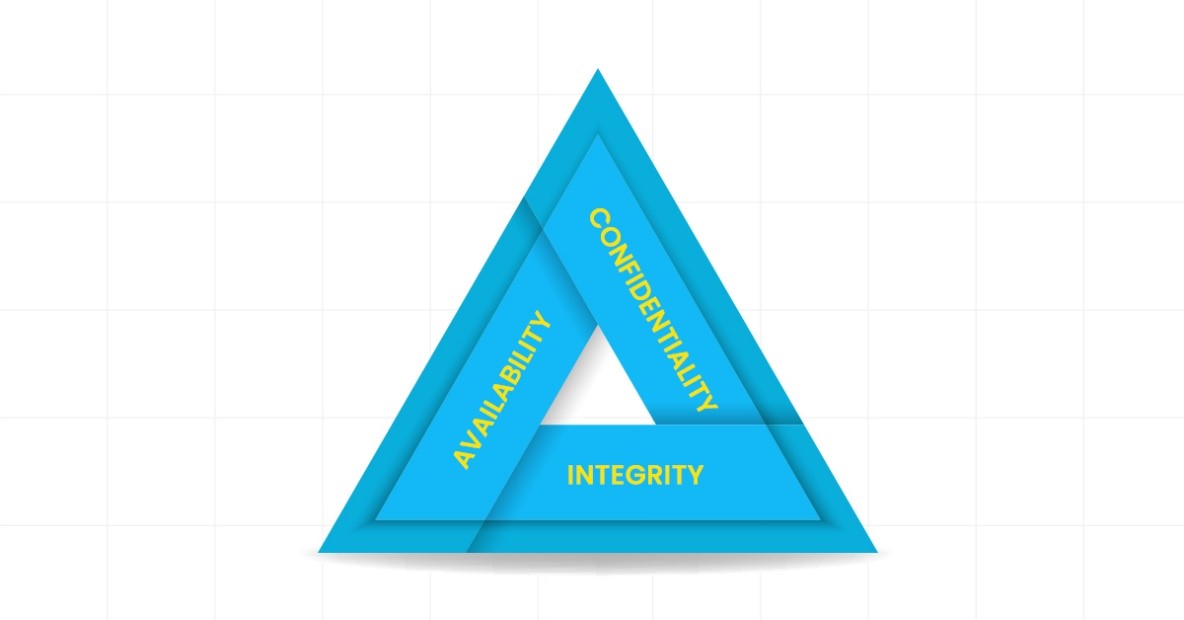 Preventing sensitive information from reaching into the hands of unauthorized users
Maintaining the consistency, accuracy & trustworthiness of data across all its stages.
Making sure information remains available whenever it is needed.
Comparing Data Privacy & Data Security
Enterprises often interchangeably use the two terms, 'Data Privacy' and 'Data Security.' CTOs and cybersecurity experts must understand that these two are not the same and have a different scope. Talking of Data Privacy, it is a branch of data security whose concern lies with data handling. It blankets aspects like data consent, data collection, and regulatory guidelines.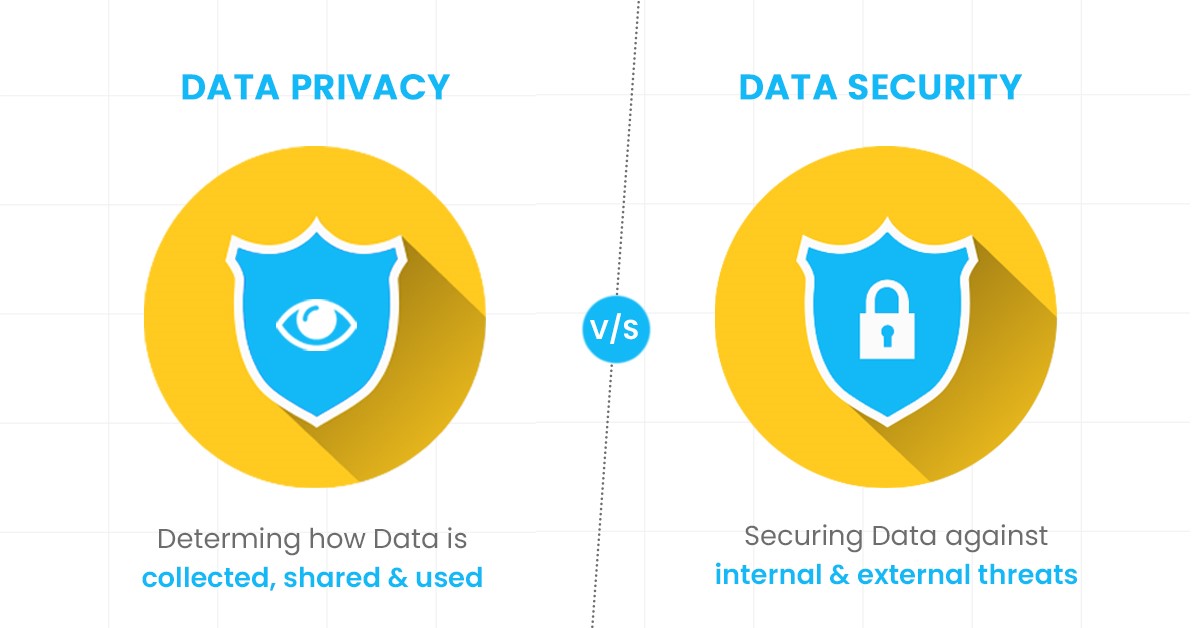 On the other hand, Data Security is focused on securing & safeguarding the data from all forms of attacks that a hacker can use. It also includes the processes and actions required to protect the data from illegal access and manipulation in the entire data lifecycle. Malicious threats can be both internal and external. Hence, it is the utmost priority of the internal IT Teams to deploy techniques like encryption and hashing to protect user data across applications & platforms.
What is Data Privacy?
Data privacy or information privacy is the subset of data protection that involves handling the data correctly while focusing on compliances & data protection regulations. Data privacy is always focused on collecting, storing, managing, and sharing data with other users. Within data privacy, the usage of personal information must be conveyed to the end consumer in a simplified and transparent manner. Also, end consumers must give their consent before providing their data.
Why is Data Privacy Important?
For enterprises, it is mandatory to ensure the safety of users' private data and sensitive information. If a user's critical data falls into the hands of cybercriminals, it can have severe financial & non-financial implications. The absence of well-defined access control mechanisms can elevate risks related to fraud and identity thefts. Data breaches & leaks at critical sectors like defense & government can lead to the comprise of security of an entire nation. Thus, to enhance data privacy, various data protection laws have been created.
Global Trends in Data Privacy
Globally, many data privacy laws and initiatives depict an accelerated shift in how enterprises and individuals understand the significance of user data. Leading enterprises have already formulated their data privacy and protection strategies, which helps them showcase as trustworthy organizations.
Such regulations and compliances demonstrate the transparency levels regarding handling user data.
What is Data Security?
Data security is the process of securing critical data from all forms of unauthorized & illegal accesses and data manipulation throughout its entire lifecycle. Data security includes techniques and key practices that ensure maximum protection of data across various applications & platforms. Some common methods of data security include- data encryption, hashing, email security, etc.
Why is Data Security Important?
Regardless of its size, any organization must consider data security as the top-most priority to avert the chances of any breaches. Implementing Data Security solutions from a trusted security services provider like ESDS helps protect critical data against cyber threats and attacks. In today's time, hackers have devised numerous techniques for automating cyberattacks like bot attacks, which can break into the user system by diverting users' attention focus and getting away with highly-sensitive data.
Wrap Up
Data privacy and data security are two common terms that most enterprises interchangeably use, though a CIO must understand the difference between these two. Besides their basic difference, businesses must also realize the underlying significance of these two security teams. With the apt set of tools and skills of security teams (either in-house or out-sourced), CIOs can avert all forms of online threats and attacks by deploying robust data security strategies and complying with various regulations to ensure critical data privacy.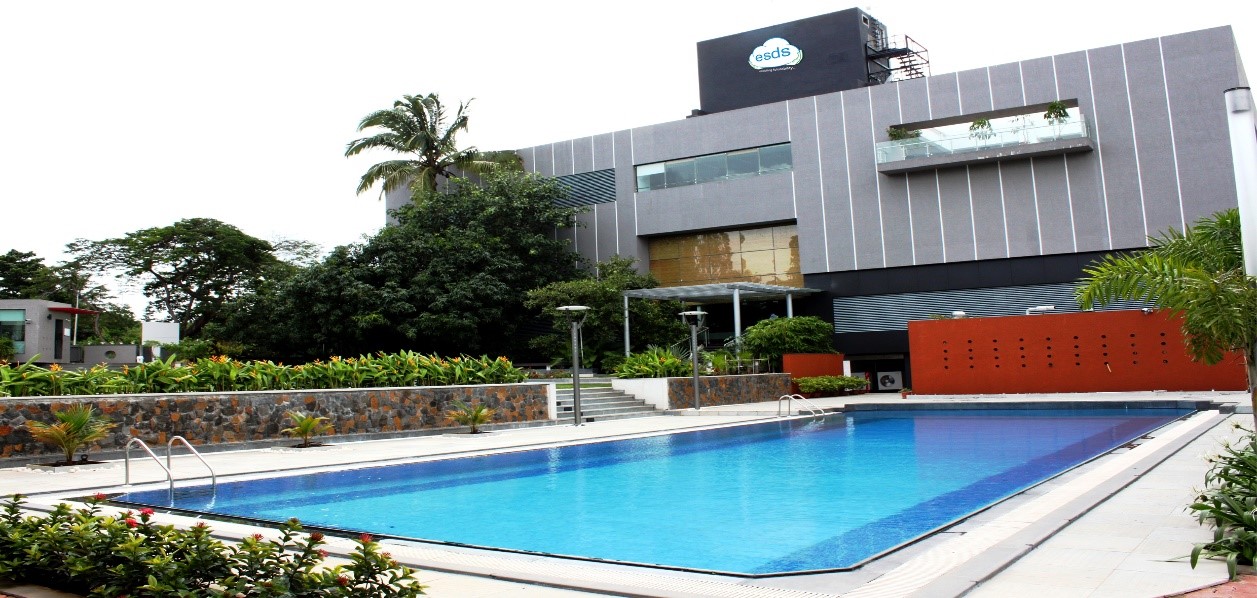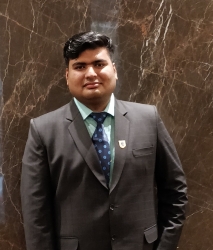 Latest posts by Rishabh Sinha
(see all)