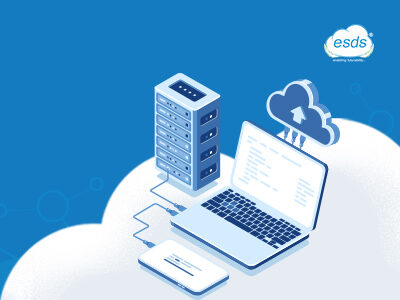 Top 7 Benefits of Hosting SAP S/4 HANA on HANA Community Cloud
SAP brought a dramatic change in how organizations worked back before 1970. The company was initiated by automating a single business process and, to date, is the best one integrating all the organizational applications to maintain transparency, flexibility, and cost reduction. In addition, SAP consolidated the process-driven business platform into a single intelligent, digital business suite. SAP is one of the best companies established as a global standard for Enterprise Resource Planning (ERP).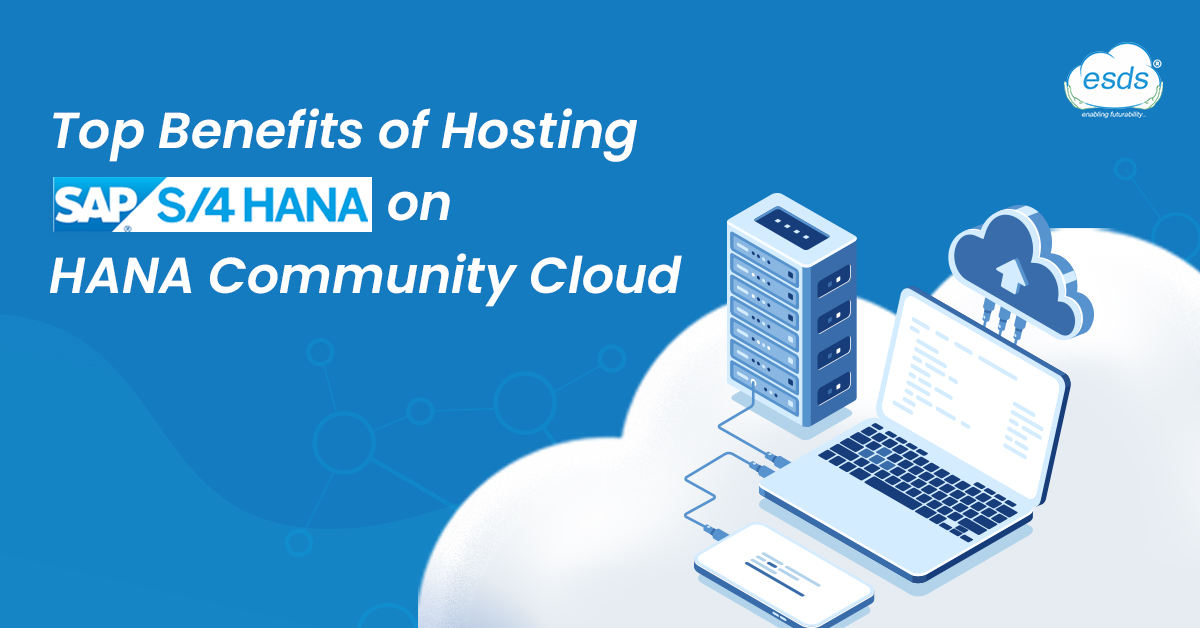 As the growth graph of cloud computing started to rise at an incredible rate, SAP decided to have its presence in the Cloud. The idea of cloud computing prompted a paradigm shift in how software and cloud service companies like ESDS offered their solutions to clients in the late 2000s and early 2010s. Upgrades were provided to users more quickly since applications were distributed wirelessly over the Cloud. Companies could now send release updates more regularly, resulting in higher value for the consumer instead of rolling out one major software application release yearly.
After the introduction of SAP HANA and SAP S/4HANA in the early 2010s, SAP's ERP strategy changed significantly. The existing SAP HANA Cloud Platform was renamed to SAP Cloud Platform in 2017, and SAP S/4HANA Cloud was introduced in 2016. In addition, this trademark was formally phased out in 2021 to make room for the SAP Business Technology Platform (SAP BTP). Since then, SAP has urged clients to switch from on-premises environments to the Cloud to benefit from a few upgrades.
SAP HANA is a multi-model database that stores data in its memory. SAP HANA offers faster data-processing capabilities with advanced real-time analytics.
SAP S/4 HANA is an ERP business suite built on the SAP HANA in-memory database, enabling businesses to make transactions and analyze business data in real-time.
Benefits of SAP S/4 HANA Business Suite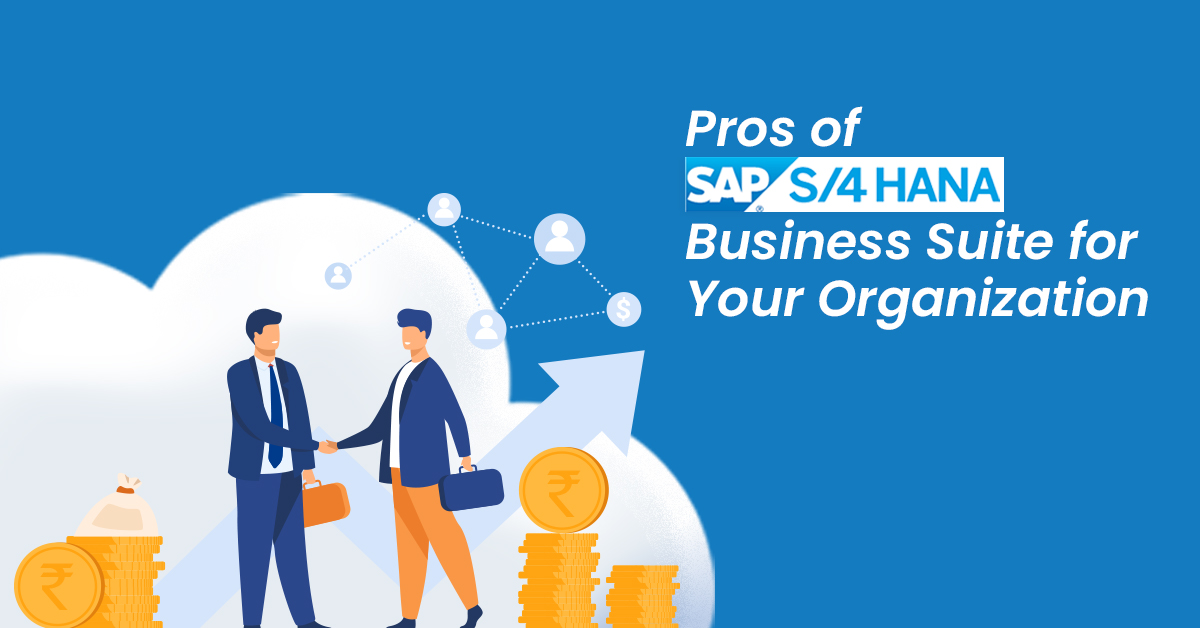 With SAP S/4 HANA on SAP HANA database technology, SAP's newest ERP platform allows real-time data insights and faster access to your complete data volume.
SAP S/4 HANA enables organizations to conduct extensive data analysis, which aids in corporate-wide planning, flexible decision-making, and quick completion of complex transactions.
Another significant advantage of SAP S/4 HANA is its platform is more user-friendly. You get an easy and flexible user experience that always gives you clear insights into all of your corporate data and transactions.
Boosts Your Sustainability
The integrated SAP HANA database reduces data footprint while also lowering your maintenance costs. However, SAP S/4 HANA also provides environmental sustainability benefits by allowing you to measure your carbon impact using sophisticated scaling tools.
One of the benefits of SAP S/4 HANA is that it restructures your IT environment such that it is more transparent and centralized.
However, with all the benefits of SAP S/4 HANA, there are a few drawbacks. When it comes to SAP S/4 HANA hardware procurement, the cost is too high. Also, compared to in-house SAP S/4 HANA hosting, hosting it with a reliable cloud service provider like ESDS offers a win-win situation for your organization.
Issues With on-premises SAP S/4 HANA Hosting
1. Heavy investment in infrastructure.
2. Challenging to have IaaS when companies are located across the country.
3. Issues with resource scalability.
4. Technical/ non-technical support.
5. Investment in hiring SAP-certified staff.
To overcome all the issues with hosting SAP S/4 HANA on-premises, ESDS has come up with the best-suited solution for your organization.
Why ESDS for SAP S/4 HANA?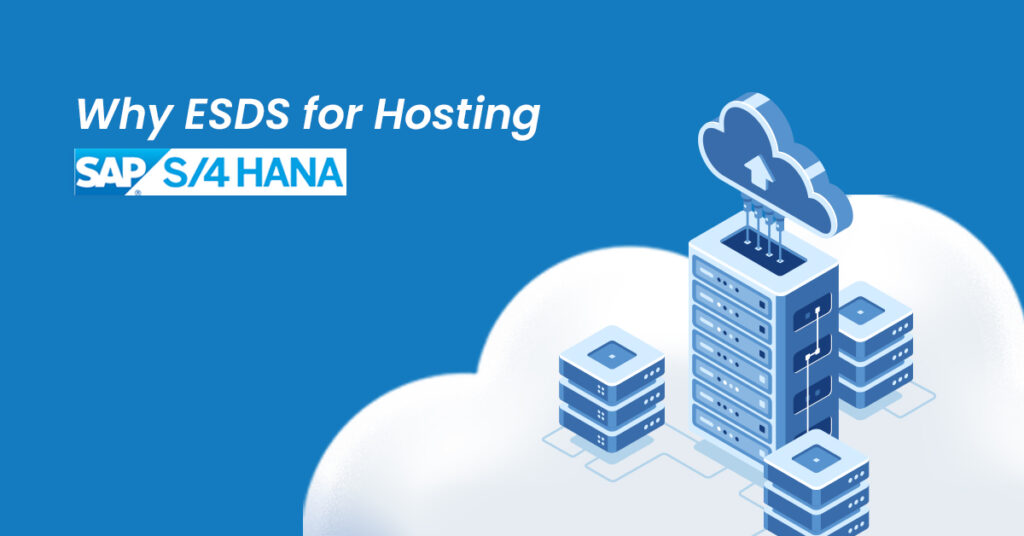 ESDS offers to host the SAP S/4 HANA business suit on HANA Community Cloud. In addition, ESDS is the first Indian company to cooperate with SUSE, providing an extensive cloud computing environment, HANA Community Cloud that performs real-time scaling for SAP's business-critical applications and workloads. Also, ESDS collaborated with Red Hat to deliver cloud solutions to legacy applications and enterprise databases.
ESDS provides SAP solutions that include greenfield/brownfield implementation, updates, and upgrades, as well as migration (homogeneous and heterogeneous) capabilities in a scalable, high availability virtualized environment with cost-effective solutions.
Top 7 Benefits of Hosting SAP S/4 HANA on HANA Community Cloud
1. Quick SAP/HANA Deployment
ESDS accelerates migration to SAP HANA with their Linux and SAP Basis experts. Besides, ESDS provides SAP HANA on the Enterprise cloud by analyzing your requirements and reducing the deployment period from months to a few days.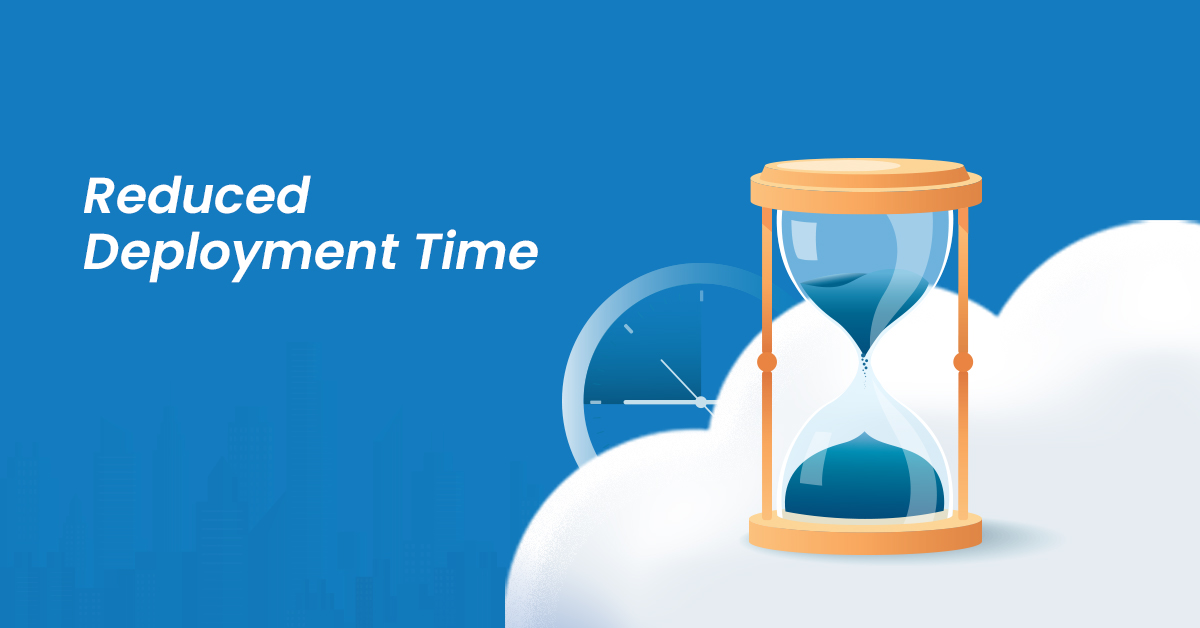 2. Best Performance to Cost Ratio
The total cost of ownership is low because CAPEX is converted into OPEX. The Pay-per-consumption allows you to pay for computing infrastructure for SAP applications and HANA database, network and security, and software. Moreover, you get cost control and transparency in billing.
3. High Resource Availability
ESDS offers high resource availability at the lowest cost for running Development/QA environments on the managed scalable Enterprise cloud.
4. One Stop Solution
ESDS allows you to eliminate the need for vendor lock-in for hardware & software. You get the ease of utilizing ESDS Enterprise cloud built on SAP-certified x86 hardware.
5. Scalable Infrastructure
For Non-HANA applications requiring dynamic resources in your enterprise SAP landscape, HANA Community Cloud offers scalability. Organizations also get real-time horizontal and vertical upscaling and downscaling, on-demand for uninterrupted performance.
6. 24×7 Customer Support
ESDS offers comprehensive support from L2, L3, and L4 certified engineers. In addition, provides backup, and 24x7x365 managed support for the consumed resources.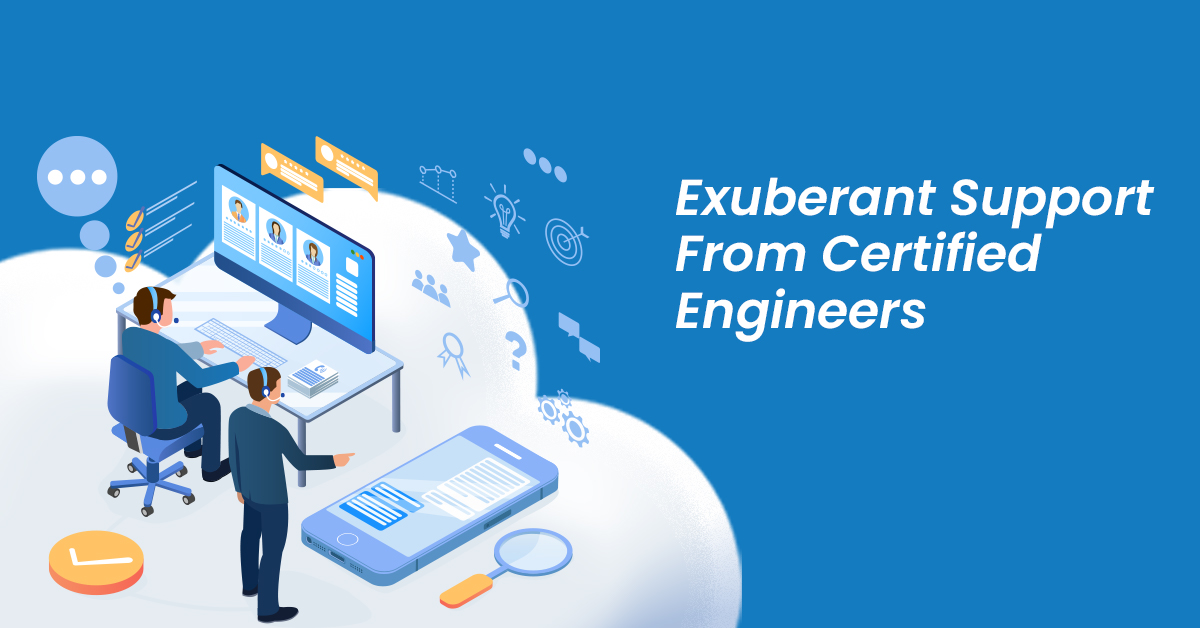 7. Complete Control & Transparency
With ESDS, you can manage your SAP S/4 HANA Virtual machines with a sophisticated control panel for complete transparency at a granular level. On top of that, the ESDS team helps you customize SLAs per your business needs.
Wrapping Up
ESDS allows your organization to develop, install, and run real-time analytics for dynamic data on a scalable, SAP-compliant, cost-effective infrastructure. From deployment to management, you have complete control over the migration of your business HANA to HANA Community Cloud with ESDS professionals by your side.
Latest posts by Prajakta Marathe
(see all)