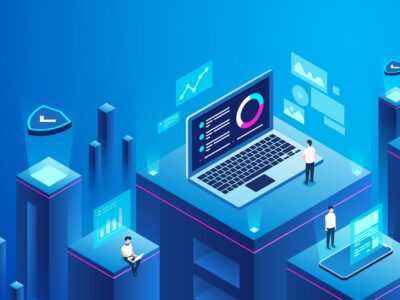 Business Continuity Solutions for your SAP Workloads
Online research shows that without preparation and data protection of SAP Systems, the business might not cope with a major disaster. Hence, you must assess the existing IT/Cloud Infrastructure of your SAP Landscape and understand what information security measures you can take to reduce the damage caused due to a disaster & what all quick recovery operations you have.
An SAP System is the most critical workload for any enterprise as it helps businesses work smoothly using its end-to-end solutions through flexible & smooth integrations. Simultaneously, companies need to keep their system live & healthy as all the functions are dependent on it. Hence, business heads must strongly focus on planning & implementing business continuity for SAP workloads.
The business continuity plan can be prepared using either of any options- High Availability (HA), Data Protection (Backup), or Disaster Recovery.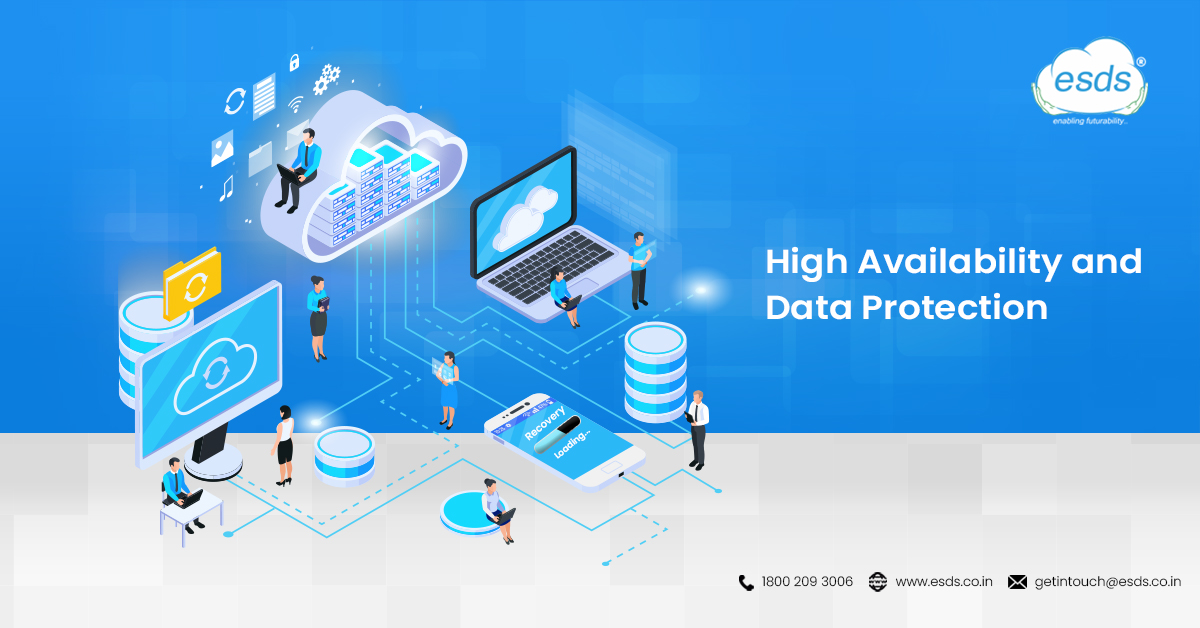 The High Availability feature keeps 2 or more systems in synchronization so that in case of any interruption, another system takes place and acts as ACTIVE-active or ACTIVE-passive.
The Backup feature helps protect business data against losses due to system/disk failure, Application/DB corruption, virus attacks, or accidental data deletion by creating redundant data copies.
Disaster Recovery helps in protecting the data against any form of infrastructure, i.e., Server, Network, Storage, Data Center failure, natural calamities, by replicating data to another Data Center.
While preparing a business continuity plan using the above methods, RPO (Recovery Point Objective) & RTO (Recovery Time Objective) is very important. The solution or strategy can be accordingly prepared. The mission-critical applications might require zero or near-zero RPOs & RTOs, despite the expense.
Recovery Point Objective
It means how much data loss can be bared by a business organization during a disaster-like situation & based on that, RPO can be decided. Also, data synchronization/shipping/backup frequency can be defined.
Recovery Time Objective
It means how much will it take to restore the affected services & based on that preparation, the service readiness is done & ensured.
During an actual disaster, the time taken to recover (RTO) and the amount of data lost (RPO) depends on the approach taken for regular backups/synchronization/replication and data storage capabilities.
Here's what one should know about RTO and RPO to effectively manage a customer's expectations and restore their data within the parameters to ensure business continuity. Once RPO & RTO has been finalized, the user can adopt the best solution for achieving business continuity using High Availability (HA), Disaster Recovery, or Backup.
1. High Availability
High availability can be achieved through clustering, i.e., OS Cluster, Application Cluster, or Database Cluster. High availability clusters are groups of servers, applications, or databases that support business-critical applications that require minimal downtime & continuous availability. This is very important for mission-critical applications that can't tolerate any interruptions in service. Downtime can result in financial losses, and High Availability helps avoid any such interruptions in service even when any server, application, or database fails. Also, it eliminates single points of failure to ensure continuous operations and uptime for an extended period.
Every component has its tool to ensure the high availability of clusters. For example, operating systems (OS) have their packages and software to ensure clustering. Windows OS has Microsoft Cluster Server (MSCS), RHEL pacemaker cluster, and SUSE HA Cluster. SAP NetWeaver application or HANA Database can be integrated within the SLES/RHEL OS Cluster to ensure high availability.
Configuring the high availability cluster requires the same infrastructure resources like CPU, Memory & Disk of the existing system on secondary. In the case of failure of the primary system, the secondary system can successfully take over and manage the business transactions. It can act as an AUTOMATIC/Manual Failover option based on the configuration type.
This provides near-zero or little interruption for the mission-critical systems & business operations; however, it involves higher implementation & management costs. Every enterprise must have high availability implemented for its mission-critical systems.
2. Disaster Recovery
Disaster Recovery is the processing of regaining or resuming business operations affected/damaged due to natural disasters, power outages, cyberattacks, or other disruptions such as system/network/storage or Data Center level failures.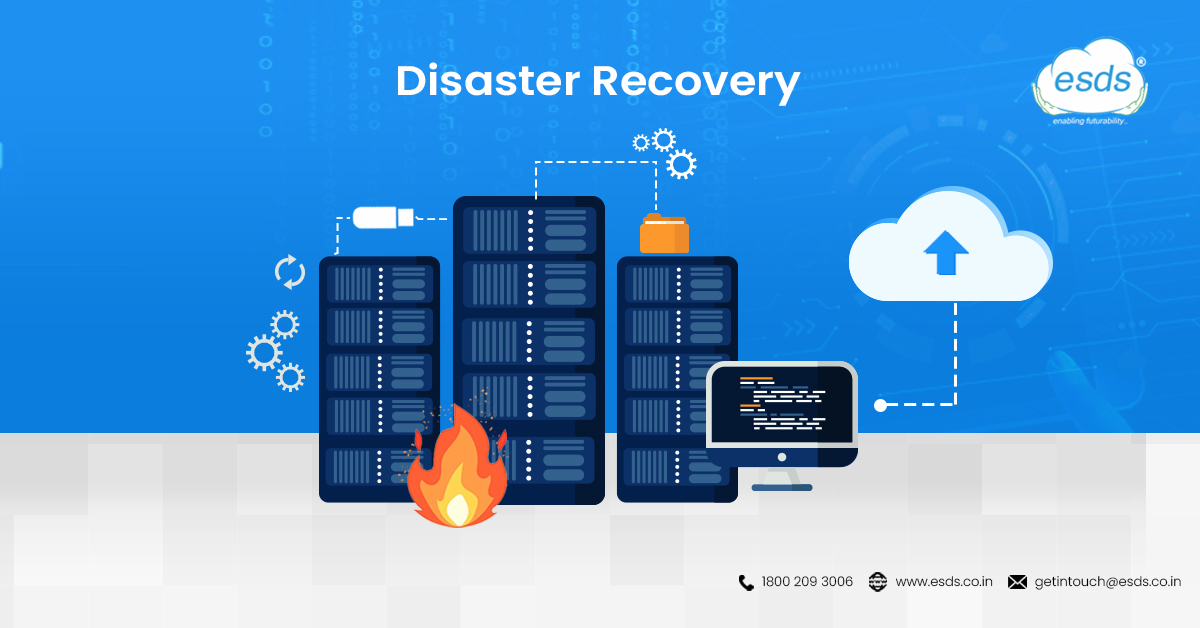 The disaster recovery site needs to be in a different seismic zone from the primary location or Data Center; however, the site can be configured as Near Disaster Recovery (NDR) or Far Disaster Recovery (FDR), as per the business requirement. We can have the same or 50% of primary server hardware resources to be configured at the DR location because it will be a STANDBY system unless the DR is activated.
The DR site has the primary server or applications or databases replicated, as per the configured RPO. Users can configure the replication through multiple replication techniques like Storage-based replication, VM-based replication, DB-specific replication. The storage & VM-based replication requires additional licenses or services. However, DB-specific replication will not be required as every database technology provides its replication tool. Examples include HANA System Replication (HSR) for HANA Database, ORACLE DataGuard for ORACLE & HA-DR for SYBASE.
DR can be considered for mission-critical, production, and business-driven systems as per the business or compliance needs. RPO & RTO can be configured according to the hardware infrastructure. To save the cost of DR Infrastructure, around 30-50% fewer resources can be allocated to the DR system.
3. Backup
Backup is a copy of important data that is made available in Operating Systems, Applications, or Databases. The backup policy can be divided into 3 types, i.e., VM Backup, DB Backup, and Log Backup.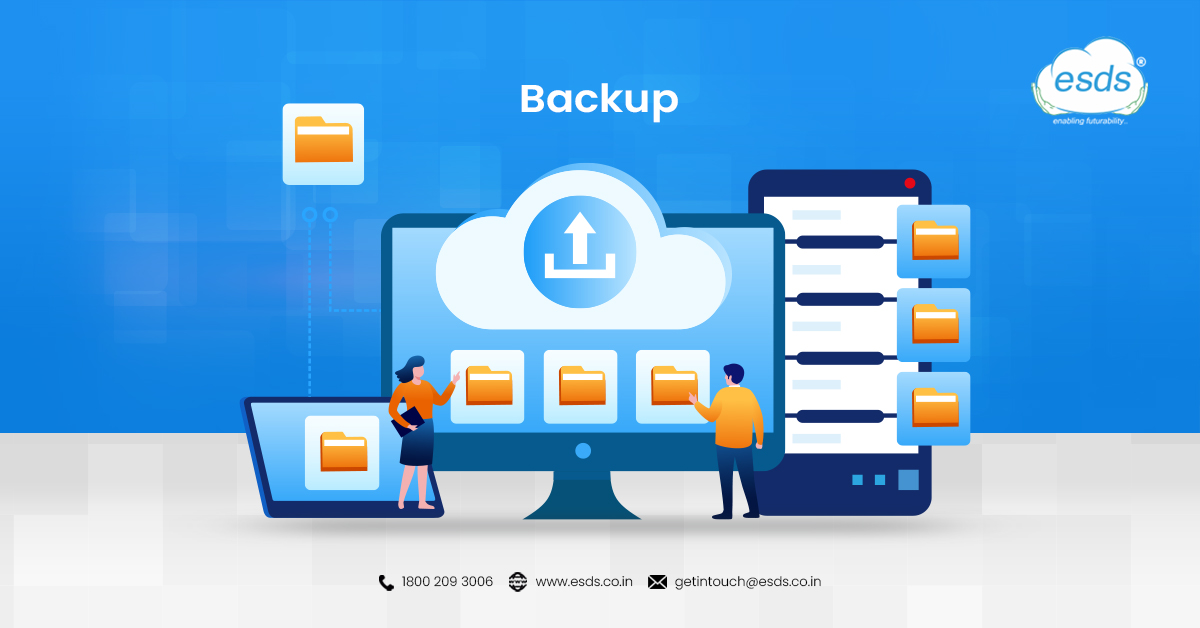 VM Backup for SAP Application Server. DB & Log Backup for any DB installed on DB Server, i.e., ORACLE, SYBASE, or HANA.
Note: VM Image/Snapshot backup is not recommended for Database Server as it can cause database-level inconsistency after a complete restoration. The best way to protect the backup server is using DB-specific backups.
The backup solution is easy & cost-effective as it requires minimum resource & administration; however, the recovery/restore time could be higher than High Availability & DR solutions.
The service disruptions can lead to higher business impact, lost revenue, brand damage, and dissatisfied customers. Therefore, a good business continuity plan must be implemented to enable rapid recovery from disruptions, regardless of the source of the disruption.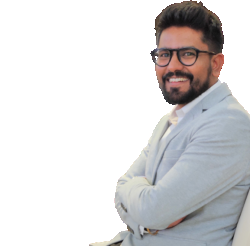 Latest posts by Purushottam Aher
(see all)