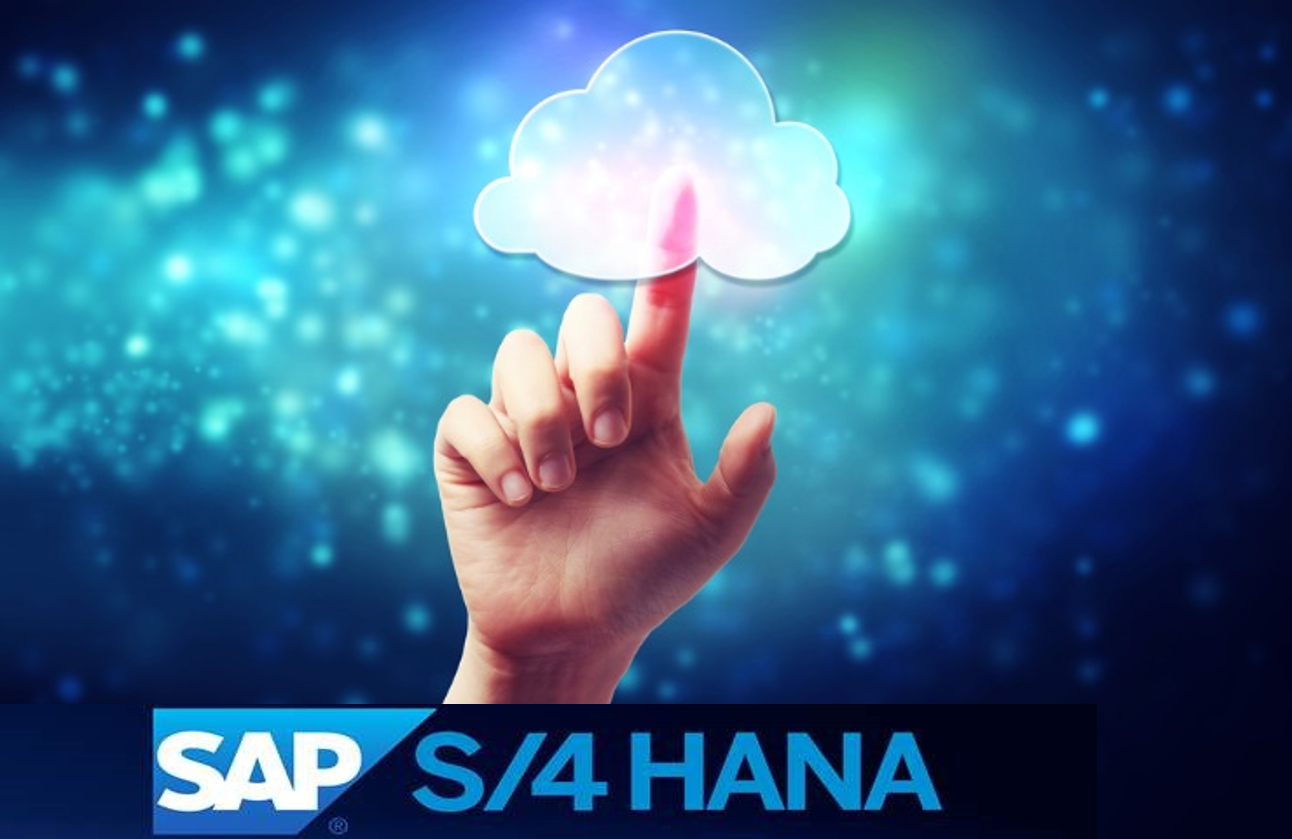 Introducing the first-of-its-kind SAP HANA Community Cloud
SAP HANA on Cloud
SAP has a vast product portfolio, and so it can be a bit confusing at times to choose the right service to fulfill the requirements. SAP HANA is the most trending product in SAP's portfolio, and if one selects it, then the decision maker should be well versed with SAP HANA's capabilities and uses.
So let's start with some basics to understand SAP HANA on Cloud thoroughly.
What is SAP HANA?
SAP HANA is the combination of in-memory database and Columnar Database Management System which increases the speed of operation through real-time analysis and applications. The in-memory database means that the data is stored in RAM instead of the disk space while the columnar boosts systems performance for faster processes. SAP HANA can be deployed On-Premise or in the Cloud. SAP HANA also helps analysts to get data-driven insights and predict outcomes in real-time. SAP HANA has a programming component which lets an organization's IT team to create and run tailored applications on HANA. SAP HANA can run in multiple data sources which allow analysts to access current transactional data for processing and decision making. As SAP HANA saves data in a columnar format, it can offer real-time analytics and transactions. Compared to a traditional model, the columnar format provides access to data processing.
SAP HANA Enterprise Cloud by SAP
SAP has offered the HEC (HANA Enterprise Cloud) where they provide the infrastructure and managed services on their private cloud hosting service for SAP HANA. The HEC provides Infrastructure-as-a-Service with an option to host SAP HANA, Non-HANA applications, in-house, and third-party applications. As they provide the infrastructure on a private cloud which supports resource scaling on requirement basis. SAP has its own team of experts to manage the infrastructure, SAP HANA database, applications, and critical support – making them a single point of contact.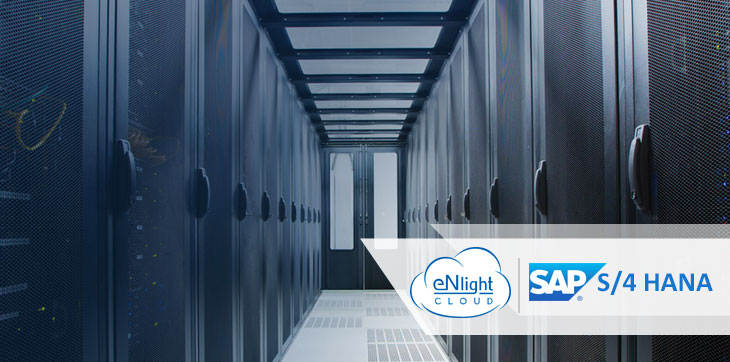 SAP HANA Community Cloud by ESDS Software Solution
A totally fresh concept is what precisely the Community Cloud is. ESDS has come up with the first-ever SAP HANA Community Cloud concept which is built by experts to quickly deploy, manage and monitor an SAP HANA environment with utmost ease. This Community Cloud is constructed exclusively for the SAP community because it follows the standards set by SAP itself. Users can efficiently run their HANA instances on the SAP HANA Community Cloud because it is SAP certified and provides higher flexibility in operations.
To provide everything under one roof, ESDS offers various types of deployment options under On-Prem and Commercial data-center options. With eNlight 360, a user is provided Single-Sign-On (SSO) login for all the services at one place which covers other solutions provided by us like WAF, gDNS, MTvScan and many others.
A lightning-fast computing environment
Improves existing applications
A high-end user experience
Better ROI with reduced costs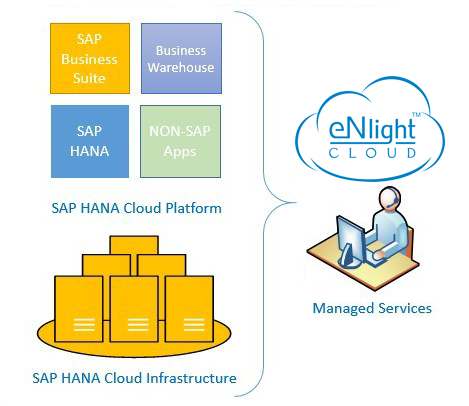 ESDS' Cloud and SAP Managed Services
1. Onboarding Services
One Time SAP Infrastructure setup as per final sizing
2. SPLA License
VMware
SLES/RHEL/Win
Veritas NetBackup/Commvault
3. SAP Managed Services
SAP Basis Support
HANA Administration Service
Sybase/MaxDB etc.
SAP HANA/SUSE Failover-Cluster Service (Configuration, daily monitoring & management)
4. Infra Managed Services
24×7 Advanced Monitoring Service
OS, Storage, backup, Network & Security
5. DR Setup
One Time DR infra setup
DR Drills & Reporting
RTO/RPO monitoring
Replication Monitoring & Configuration
6. Compute/Storage
Certified SAP Cloud
SAP HANA on TDI (Physical/Cloud) & Certified Appliance Model
Performance Disk space (SAS) – 300 IOPS/TB
High-Performance Disk space (SSD) – 3000 IOPS/TB
Backup solution – Data/Snapshot
7. Network and Security
Physical/Virtual Firewalls
SIEM, DDoS Service
IPSec/SSL VPN, Internet/MPLS Link/Shared P2P Links
With a dedicated monitoring team and 100% commitment, ESDS is a single point of contact for any issue instead of contacting various support personnel.

Latest posts by Shubham Kale
(see all)
cloud
,
Cloud Computing
,
cloud hosting
,
cloud infrastructure
,
cloud providers
,
cloud security
,
cloud services
,
cloud solutions
,
cloud storage
,
cloud technology
,
Hosted SAP
,
SAP
,
sap advantages
,
SAP applications
,
sap benefits
,
SAP Business Application
,
SAP CEC Suite
,
sap cloud
,
SAP ERP
,
sap examples
,
SAP Features
,
SAP HANA Community Cloud
,
SAP HANA Enterprise Cloud
,
SAP HANA Enterprise Cloud Platform
,
SAP HANA experts
,
SAP HANA provider
,
SAP in Cloud
,
SAP Infrastructure
,
SAP Modules
,
SAP S/4 Hana
,
SAP softwarers