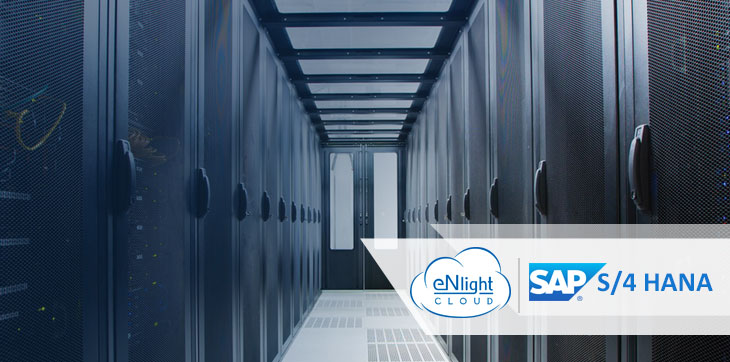 ESDS eNlight Cloud platform ideal for SAP S/4 HANA hosting!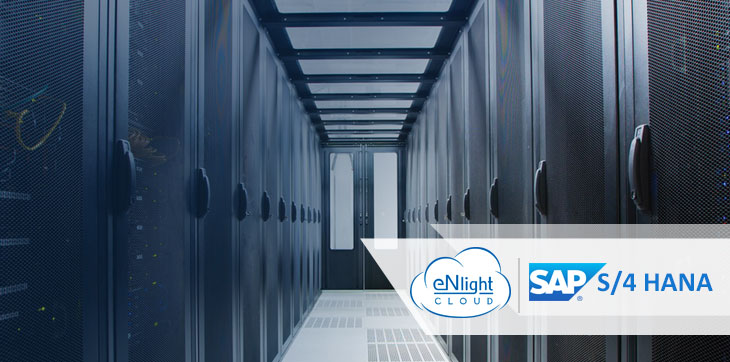 ESDS eNlight Cloud platform ideal for SAP S/4 HANA hosting!
Due to the technological shift, we need a cloud solution for managing increasing infrastructural requirement. An organization needs to stay ahead in the competition and win in the digital economy of a highly complex world. Due to IOT, it is vital for the businesses to process the data in real-time for immediate analysis. Drive your growth with ESDS SAP Certified & Auto-scalable intelligent eNlight Cloud Platform.
What is SAP S/4 HANA?
SAP S/4 HANA is the fourth generation real-time enterprise resource management business suite from SAP. It is built on the most advanced in-memory platform to drive instant value across LOBs and industries with 'Simplicity'. As S/4 HANA can process massive data in real time, the insights can be used for critical decision-making instantly. This helps increase productivity. This business suite allows reduction of data layer and, thus, shrinkage of digital footprint, saving considerably on the amount of IT space. The new UI introduced by SAP for S/4 is user friendly. Moreover, it is fast and reliable with no more requirement of batch processing and can be used across multiple connected devices.
In an article recently posted in SCN, AP Vice President of Cloud Solutions and Head of Co-Innovation Sven Denecken states that "more than 50% of the SAP Business Suite powered by SAP HANA projects were managed by partners." This suite is best suited for organisations that need high degree of flexibility and full functionality.
Why is ESDS best for your SAP S/4 HANA?
ESDS provides Uptime certified TIER 3 Datacenter
Patented eNlight Cloud Technology
TDI certified infrastructure
Managed SAP services and support
With the listing on SAP APJ portal, ESDS offers commercial, enterprise-class packages for SAP S/4 HANA hosting
Benefits Of Hosting with ESDS:
DataCenter:
Active Uptime Tier III certification for its state-of-art datacenter facility
No upfront hardware investment on SAP HANA appliances
Preconfigured HANA servers closely managed by skilled professionals
Robust Infrastructure with Redundant Data Center Internet Connectivity
Guaranteed 99.95% Data Center Uptime
eNlight Cloud:
US patented auto-scalable intelligent eNlight Cloud
Private & Public cloud deployment models with desired security
Pay per allocation cloud subscription model with quick upgrade option of SAP infrastructure
Run your business applications with sensitive data in secured & ceritified infrastructure
Managed Services and Support:
HANA Dev, QA & Production Setup
P2V / V2P/ V2V HANA Migration from any 3rd Party Infrastructure
SAP S/4 HANA Infrastructure Monitoring & Management
Skilled SAP Professionals to provide Basis Support as MSA
Partnership with SUSE for SAP HANA hosting ecosystem.
Business Continuity for DR Management:
Continuos DR Monitoring and Management
Scheduled DR Drill for regular DR readiness Testing
Secure Network Backbone for Reduced Security Risks
Custom Solution to achieve desired Infrastructure Failover
95% Uptime SLA for high application availability
---
Take a step to host your SAP S/4 HANA on eNlight Cloud Platform.
Click to Call

Latest posts by Naresh Puro
(see all)