6 'WH' SAP data migration
We present you the checklist of 'WH' questions that are needed to ask your Cloud Service Provider (CSP) when you plan your SAP Data Migration.  Scroll through this colourful guide to know more!
Our key focus is on the crucial 6 'WH' questions that will guide your smooth SAP data migration.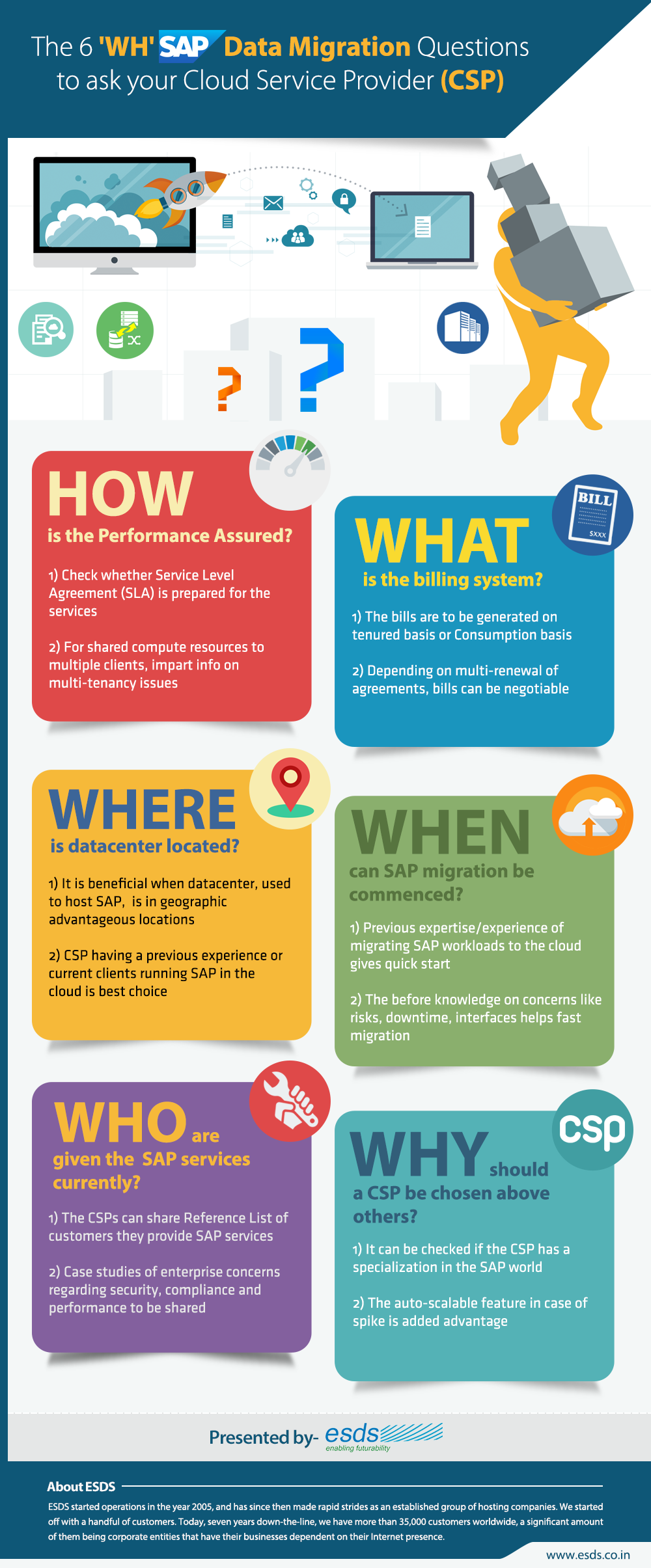 ---
Speak to our SAP experts for your technical queries. Toll Free: 1800 209 3006

An ambitious SEO and a passionate content writer. Likes to explore and experiment. A great liking for food, music, movies and evolving technologies.

Latest posts by Naresh Puro (see all)