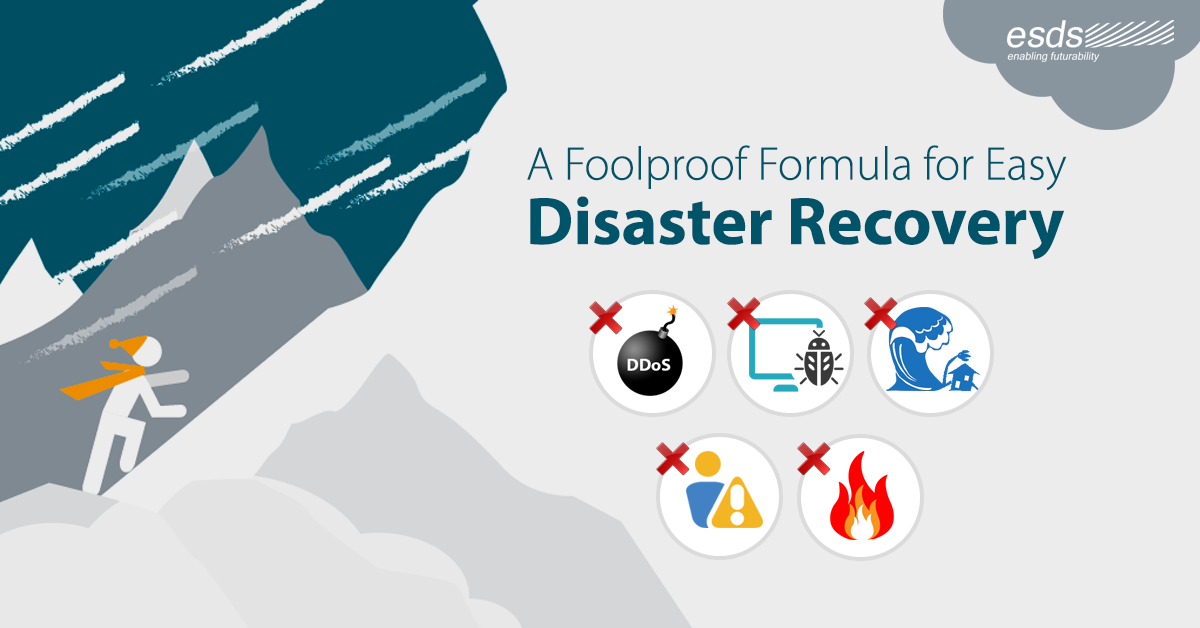 A Foolproof Formula for Easy Disaster Recovery!
Disaster Recovery
Any kind of unplanned downtime destructions will definitely cripple the business. A Disaster Recovery Plan (DRP) is a must to minimize IT risk and ensure business continuity.
Develop and deploy a foolproof Disaster Recovery Plan (DRP) for your organisation to bounce back in event of disaster. Scroll down for an infographic guide on DRP!

Implement a cloud-based DR as it is fast , reliable and a cost-effective solution. Choose a cloud service provider for better assistance to reconcile.
---
Speak to our DR experts for Business Continuity Solutions. Toll Free : 1800 209 3006

Latest posts by Naresh Puro
(see all)