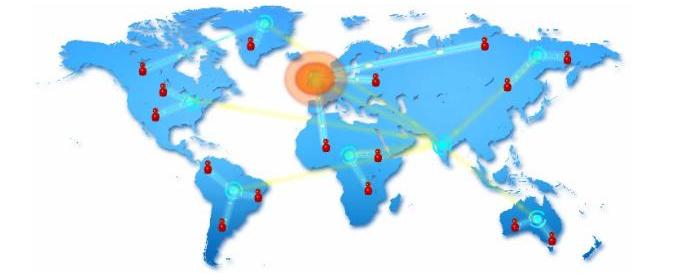 The Tips On Disaster Recovery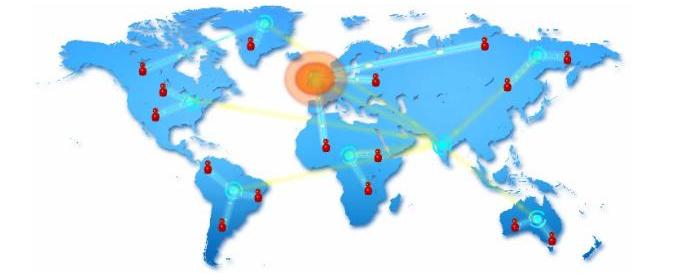 Today, we will discuss about the criteria that managers of a company should consider to make sourcing decisions effective for disaster recovery.
Basic Considerations
Continuous pressures of senior management to improve the promptness of the recovery in times of tight budgets are forcing many companies to evaluate all the alternatives of data center services to reduce cost and risk of recurring recoveries.
Fierce competition between providers of disaster recovery (DR) is causing a reduction in the price of services for customers who choose to evaluate the alternatives of service before the expiration of their current contracts.
The more diverse the platform (e.g., combinations of Z and P series IBM, along with the heritage of midrange systems, UNIX, Linux and Windows), the more likely the continued use of rehabilitation services providers represents a more realistic approach to maintain a policy of mitigation consistent.
Recommendations
Determine the changes in service and infrastructure necessary to meet Recovery Time Objectives (RTOs) and Recovery Point Objectives (RPOs) in 24 hours or less, is most important.
Before the expiry of current DR contract, analyze alternative service provider to find out what is the best option to manage the service levels required for recovery.
Manage the expense of disaster recovery to ensure that the infrastructure, processes and human resources are necessary to achieve and maintain the goals of RTO and RPO of applications that are available.
WHAT YOU NEED TO KNOW
In the last three years, we have seen several clients doing analysis of DR services long before their contracts expire. It is increasingly common because vendors want to know (up to six months in advance) if the service contract will be maintained or end. If a company chooses the second option, it is important to ensure that the transition from old to new provider should be performed promptly.
Due to the inherent complexity of web applications and the continuing effects of changing data centers, the need for a longer period of testing is also included in the essential criteria for an analysis of alternatives, especially for the evaluation of alternative demand and exclusive service.
ANALYSIS
In the last five years, a lot of people have started sourcing DR and emerging data center technologies like server virtualization and private cloud computing. These and other alternatives help to reduce the barriers of investment and operation for the use of disk-to-disk-replication, and have easy choices for specific services.
More important is that, many companies believe, a longer period of testing is necessary for IT to provide the best guarantee of recovery for complex services and applications online. This is because complex online applications require a higher level of dependence on software testing and data, mainly due to the accelerated pace of change in their datacenter. However, it is advisable to schedule a test period months in advance.
As these requirements keeps on changing, an increasing number of companies are starting evaluations of alternative DR before their current service contracts of DR expire. If a company decides to discontinue service, it is crucial to ensure that the process of transition from an old to a new provider  is defined and coherent.
However, simply evaluating alternative internal services, hosted or cloud-based does not imply a reduction in the cost of management. It is also important to ensure that the correct criteria is guiding the evaluation.
This include:
Availability of data center for continues recovery.
Availability of equipment and configuration of infrastructure required (for example., Server, storage and network).
Support for failover (automated access to servers only when required) network services quickly, if necessary.
Availability of production data in a period, consistent with the goals of RTO and RPO.
Results of recovery tests consistent with RTO and RPO goals.
Choosing a disaster recovery services provider after doing proper research is clearly a more appropriate choice.
However, it is more likely that you may need more than one provider for effective management of recovery. For example, an external provider host may be the logical choice for the case of continuous availability of data center, a direct supplier of equipment is the most appropriate alternative for IT infrastructure equipment, the simultaneous use of multiple telecommunications providers is the best option for failover of network services, as well as test management, as it has professionals with practical knowledge of business applications and the priority of data recovery, and better understand what levels of recovery test will be effective and consistent.
At the same time, we found that the mix of internal computing platforms can often play a key role in determining the most viable approach. In conversations with customers, we found that the more diverse the mix of platforms, the easier it will define which vendor best suited to the case. This is because the task of providing hardware systems for medium and large companies, as well as managing a data center for recovery is not feasible for many companies, which makes the traditional approach of separate services for disaster recovery much more practical.
Moreover, the growing use of server virtualization may also mean that a smaller number of physical servers can expressly be needed in the recovery of a site to keep the workload of a specific application balanced. Regardless of how diversified is the corporate computing environment, certain issues should always guide sourcing decisions.
They are:
The choice of sourcing basically need to provide the means by which levels of RPO and RTO services are effective and predictable critical applications are defined and maintained.
We recommend that companies should use the 80/20 rule pragmatically to ensure that current budgets are allocated to support DR infrastructure, processes and human resources needed to achieve the goals of RTO and RPO, and at least the most important applications.
Ideally, the choice of sourcing should be based on a combination of sensible economic criteria of effectiveness and efficiency, as well as technology and vendor-specific advantages and disadvantages of management operation.