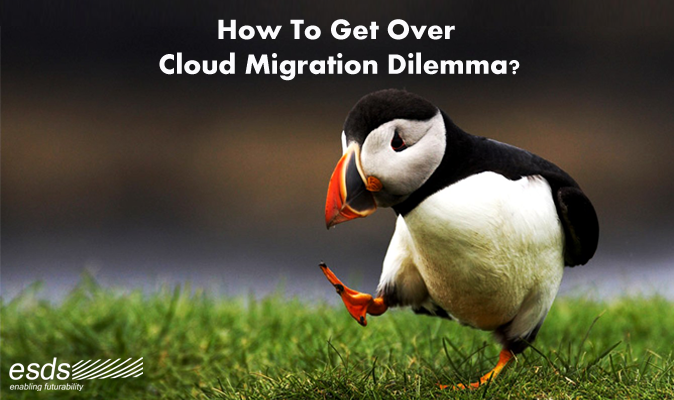 How To Get Over Cloud Migration Dilemma?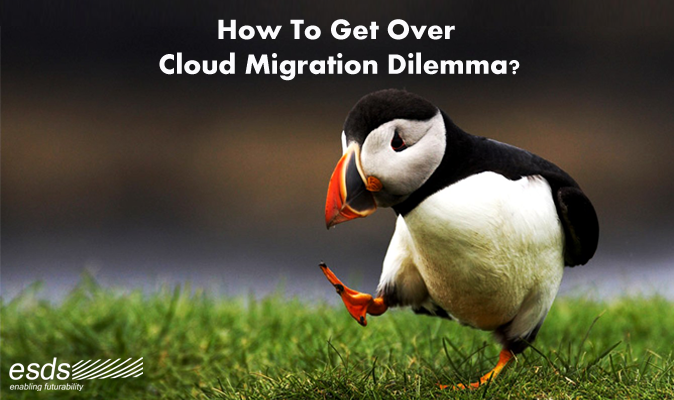 Cloud Migration
Migration to cloud, shutting down on premise systems is critical. CIOs encounter a feeling of apprehension with regards to moving information and applications to the cloud, a ridiculously planned & executed migration process can have serious impacts on the cloud implementation, CIO's need to keep in mind lot of consequences to ensure as a smooth migration as there is no perfect guide for move and "one-size-fits-all methodology" does not work. Here are a few tips and techniques for CIOs to facilitate their business move to the cloud with lower risks and redundancies.
Vendor selection:
This is the most important and crucial decisions to be taken by CIO's. As it is a benchmark for the whole cloud infrastructure. Assess the system base of your cloud administration supplier precisely to comprehend the activity examples and collection focuses. While it is generally simple to discover less expensive alternatives, what your business needs is top execution and improved security. Comprehend, assess and look at current expenses brought about (on staff, programming permitting, hardware, foundation, security, compliances, and so on.) with those offered by the cloud administration supplier. Find a way to abstain from bargaining on long haul business objectives.
Cloud requirement analysis:
Every CIO has to first understand and analyze their enterprise requirement before finalizing the cloud model as it is highly application dependent. Enterprises incur heavily on cloud infrastructures without realizing their resources requirements. Cloud infrastructure such as ESDS's eNlight cloud has the unique features of auto scalability and flexibility which enables enterprises to use their resources at optimum level as per their requirement. It is imperative to fundamentally assess relocation of applications to the cloud and the effect of these on the present operations. Ensure the workloads are cloud prepared. Distinguish the mind boggling applications that need consistent overhaul and observing, before moving them to the cloud. This will make cloud work for your business all the more productively.
Take gradual steps & avoid risks:
Initially, complete transition of over-all data center is not at all advisable. Being a CEO you need to figure out which parts of the data can be moved readily at the beginning taking small & careful steps is a must.
CIO should always transfer database or applications with minimum risks. Setting high expectation at the beginning is wrong one should always transit gradually and embrace the change. Applications with no technical support or are self-sustaining should be preferred.
If the transition time is slow always remember to have a business continuity plan intact to keep the work flow in progress. 
Security:
Cloud security is the most important aspect for the CIO to consider while taking decision over cloud transition. Data, being the most crucial part for an organization, loss of any data or information can have drastic effect on its future. Clouds has its key features of cost saving, flexibilities, & efficiency but it can turn tables if assets like accounts, critical information & transactions are not secured robustly. Multiple layers of securities have to be considered with regular monitoring & revisions from the cloud service provider.
Legal obligations:
Making sure that your CSP is SSAE 16 or ISAE3402 certifications and standardizations by a reputed auditing firm. You ought to additionally ensure that the CSP you opt for does not breach any information security leads and is governed by law to conform to the business guidelines and codes at all times. Compliance is a major issue CIO faces while considering cloud migration.
Pay as you go models:
CIO's needs to analyze their resource requirements and should opt for plans which best suits their enterprise demands. Technology & demands keeps changing or fluctuating every 3 to 5 years hence; going for the licensed or fixed cloud payment model is not advisable. Visionary CIO's prefer 'pay as go' models for their cloud infrastructures as it fulfills enterprise requirements to optimum level and provides a flexibility of paying only for the resources (storage, RAM, bandwidth etc.)  They utilize.
CIO's must analyze the Service Level Agreements (SLA's) carefully and understand and clarify details before getting into a contract with CSP.
Cloud Perspective:
Next generation CIO's are considering cloud migration not only as an infrastructural shift but as a catalyst that can have phenomenal impact on their overall business by giving them flexibility, reliability, agility and efficiency. Almost 93% of businesses have already adopted cloud in some or the other way. The question is when will you be cloud ready …??