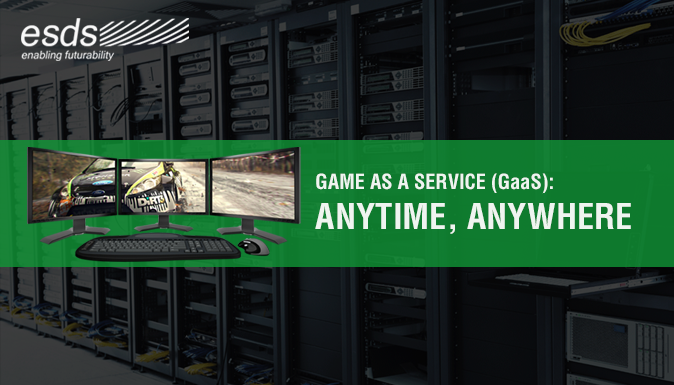 Game as a Service (GaaS) : Anytime, Anywhere!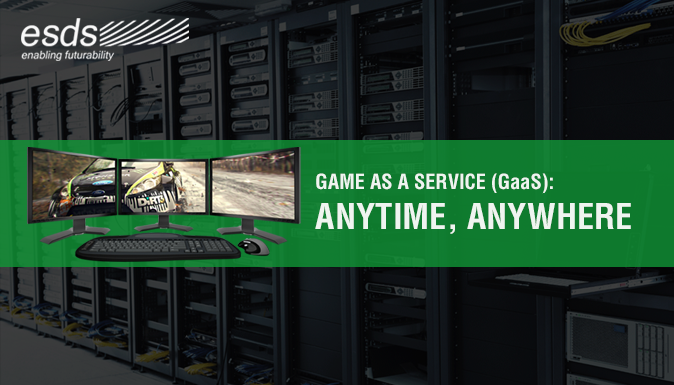 Gaming on cloud, also called gaming on demand, is a type of online gaming that allows on-demand streaming of games onto a computer, in which the actual game is stored on the game company's server and is streamed directly to computers accessing the server through the client.
There are some positive developments in the gaming industry since cloud computing came to help businesses optimize their methods of operations.
The major benefits:
Increased Availability and Accessibility:
As a result of its flexibility and scalability in the area of storage capacity cloud computing, allows gaming companies to make available to their customers series of content that are available as soon as they log in into their accounts. This indicates that game players do not have to bother about how they could save their games. The unique opportunity of getting games to play anytime has reportedly increased game players' satisfaction.
No Need for Expensive Hardware Investments and Upgrades :
With cloud gaming, you don't have to upgrade your PC or console. Instead of buying an expensive gaming hardware, you have to just use your existing hardware.
Multiple Game Content:
Unlike before when a console only allow players the opportunity of playing a single game at a time, cloud computing creates the avenues for accessing and playing multiple games at a time. This practice does not only help game companies to rake in more revenues, it also adds values to the experience of playing games.
DRM :
If games ran on remote servers instead of your own computer, they'd be almost impossible to copy. This makes cloud gaming an attractive form of DRM to publishers.
Some Disadvantages:
Video Compression :
The game play "video" we receive from a cloud-gaming service is compressed. It won't be as sharp and high-detail as what could be rendered by a high-end gaming PC.
Bandwidth :
Cloud gaming services require a large amount of bandwidth. If everyone plays games using Cloud Services, bandwidth usage would go up dramatically.
Latency :
Games can react to player's actions much more quickly when they're running on player's local computer. Cloud-gaming services will always have more latency than powerful local hardware.
Future of in cloud gaming:
Cloud technology provides a platform for innovation and new business expansion as major game-makers like Microsoft, Nintendo and Sony are gradually migrating their game content to the cloud. The main advantage of this is that game players can speedily access the games using any digital-enabled devices. They can play as many games as possible in real-time.
So this is a win-win Situation. The game-makers are going to increase their sales and revenues through this improved method of game-content delivery and the customers are going to enjoy their games without worrying about the headache of carrying their consoles around or thinking about the cost of buying many consoles in order to have access to multiple games at a time. The recent development in cloud computing security will help protect player's identities so that they will not be subjected to identity theft.
So folks go and play unlimited games anytime anywhere !