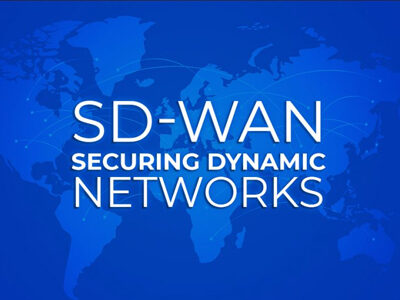 SD-WAN Securing Dynamic Networks
Internet Native applications and services are demanding more performance, bandwidth, and flexibility forcing Networks to evolve. Enterprises rely heavily on WAN networks for connecting their branch offices and ensure uninterrupted connectivity to remote locations. They are investing heavily in WAN infrastructure and the resulting maintenance costs. Software-defined wide area networks (SD-WAN), hybrid WAN, network function virtualization (NFV), and application performance management (APM) are some new technologies able to meet these needs.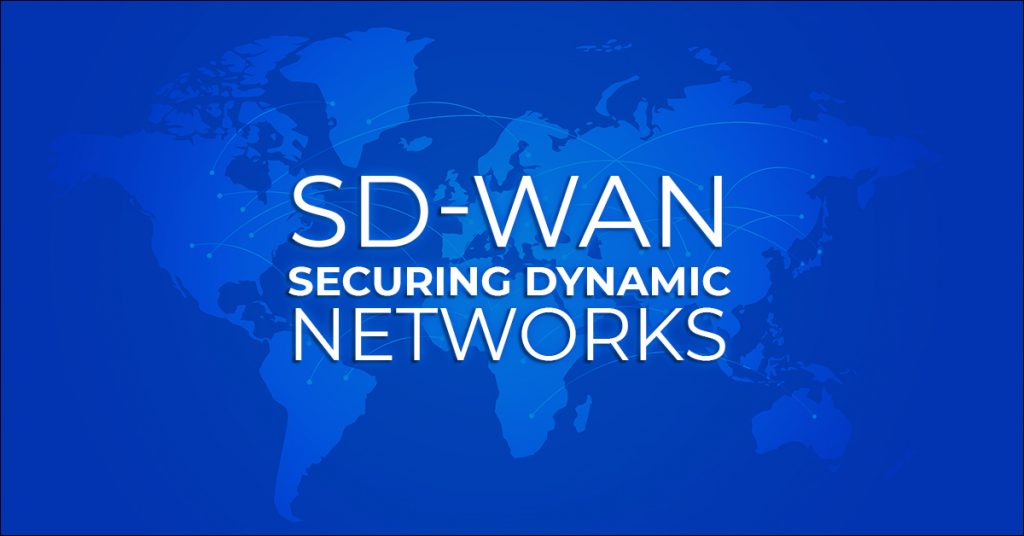 The unstoppable growth in data volumes due to the Digital transformation is prompting organizations to deploy these new networking technologies to push ever more business traffic over cellular networks and public Internet links pushing it outside the boundaries of an organization. Resulting in the disappearance of the traditional security perimeter and increased number of internet breakouts, thus multiplying the number of potential points of entry for hackers to exploit. It's a complex, vulnerable environment, that's both difficult and vital to protect.
MPLS and Ethernet services are still playing an important part in the network landscape, the rise in the importance of these new technologies means that they need to be included in wider networking, with an embedded security strategy that incorporates cellular bandwidth provision and local Internet breakout.
A parallel change can be observed in the role of Security Technology in the new virtualized environment driven by the evolution of Network Technology. Earlier it was easier to design a network with the hardware and software applications in the data center being the focus of the security defenses. As software extends to start controlling the network it will also require to control the security.
The process starts with the virtualization of core network security devices and ends with completely connected and streamline defenses, security controls, responses, and processes around events. Dynamic networking availability translates to data destinations increasingly hosted on virtualized technology in a customer's network, creating a need for visualized network security function to flex with the network. Any move to a virtualized environment requires it to smooth and seamless, fast and most of all, and automated. ESDS SDWAN services simplify complex challenges helping organizations to quickly streamline or orchestrate a range of security services from basic service management through to full incident response and threat intelligence. For the success of full security technology and process life-cycle, dedicated support from skilled professionals.
Security defenses for many organizations are focused mainly on central gateways and access points. Small branches connect through them to web services & customers. Security defenses include network controls (firewalls through to proxy technologies), access management technologies (identity access management and privileged access management), and into data and application controls that are built upon centralizing the technology because of the implied trust of MPLS/Ethernet links.
The evolution of virtual routers, firewalls, isolation tools and the creation of a virtual connection between all of these, represents a significant shift from that traditional networking model, and may require a rethink around some of the following security areas:
The security policy must be inherent in the overall fabric of network policy design as a cohesive part of routing decisions, application usage, and network behavior.
Ensure that the right devices are connecting to the right part of the environment.
Identity control needs to work at a local and global level defining user access based on their role and location. Privileged access management should also be considered for critical services administration combined with multi-factor authentication for maximum flexibility.
Assuring compliance across different geographies and vertical markets means policies, data locations, and allowable data usage become important to define.
Getting a clear view of all assets to sustain defenses and detect anomalies is more important than ever.
Safeguarding systems, devices, users, and data in the context of these new networking technologies force a re-look at security from a number of vantage points, some may be familiar – others not much. With an appropriate approach, and cutting edge solutions and skills, it is possible to tackle them holistically. A multi-layered orchestrated approach to security for protection and response, enhanced by intelligence and advanced data analytics will allow CIOs and CISOs to be far more proactive. This is a crucial step in giving a business the agility and flexibility it needs, while ensuring the protection of its data, assets, and reputation, merging the ability to provide enhanced detection with business enablement.

Latest posts by Hamid Khan
(see all)