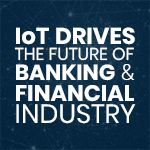 Discover How: IoT Drives the Future of Banking & Financial Industry
The banking industry is considered to be slow, conservative, and also open to various forms of bureaucracy. Owing to the multiple apprehensions and myths, the industry is often perceived as a slow adopter of technology innovations. Talking about Fintech organizations and modern banks, they have been the early adopters of opportunities offered by IoT technology.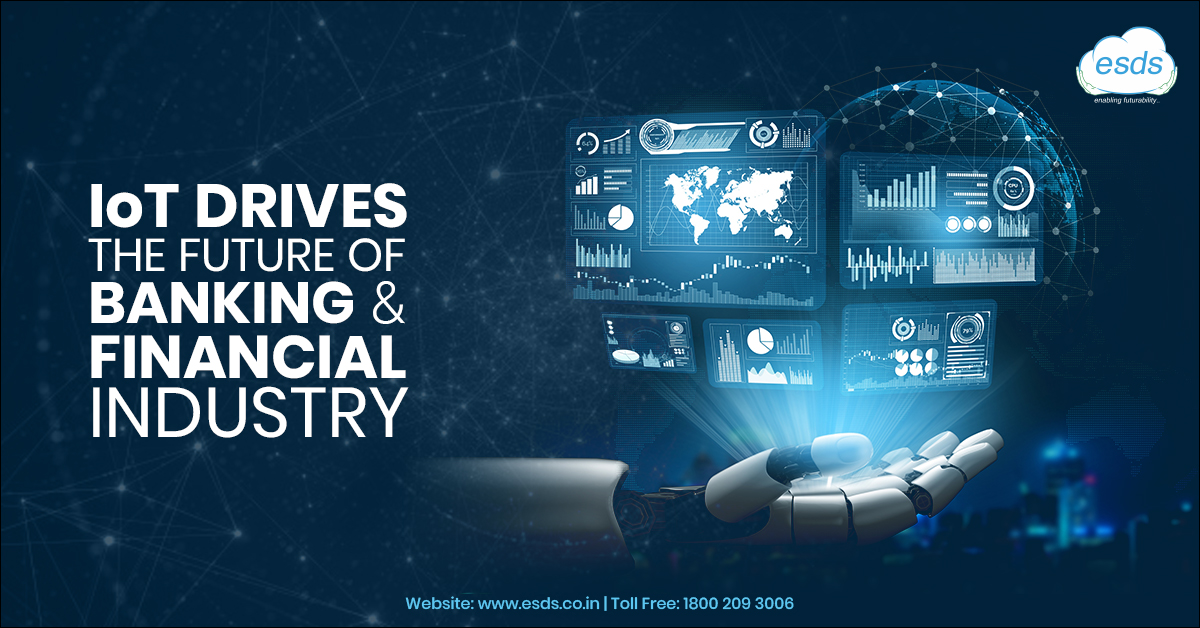 IoT Use Cases in Banking
The Internet of Things can be a competent growth driver for the financial industry to succeed. Most of the technology adoption cases in the industry might look far-fetched; still, the pace at which IoT is developing, the concept of connected banking is no more superficial.
Following are some prominent use-cases in which the IoT technology can revolutionize the banking industry
Personalization of Wealth Management
By using data processing algorithms, we can easily get wealth management insights. IoT technology in financial services will enhance further the accuracy and speed of collecting the information and also expand the present set of insights. IoT enables business leaders can get real-time financial data for facilitating and improving the decision-making process. 
Better Security of Payments
IoT in the financial services will strengthen the newer forms and methods for payment, such as- smart cards and biometric tokens. ATM-based transactions will become obsolete as most devices have already started using smart card technology.
IoT is also boosting wearable payment methods. We will witness individuals making payments using the wristbands rather than carrying cards. Recently, a leading global Bank has introduced wearables for contactless payments.
Automating Transactions
An automated transaction IoT application in banking allows each of the payment transactions to be administered in real-time. Such technologies will enable the concept of "Internet of Value." This concept is used for defining a secure and monitored trading environment where the entire payment procedure is controlled using a system of smart sensors and connected applications making IoT a critical regulator of safety.
Improved Transparency
The future of IoT technology in the banking industry lies with the fact that Lenders will get comprehensive data on customers and also the commodities that a client will produce. Because of this, financial organizations will have a better decision-making process for allowing credits.
Transparency owing to IoT will provide banks some form of insurance since it minimizes any risks related to untrustworthy debtors in the future. Loan providers will be able to offer many personalized solutions based on the customer's behavior, motives, and, most importantly, their past credit records.
Benefits of IoT in the Banking Industry
Most of the banking and Fintech companies are still not confident of leveraging IoT as they feel this investment might not yield them better results. The financial sector needs to dive in to find out the correct uses of this advanced technology.
Improving User's Financial Habits
IoT is all about connected devices, and these devices can help in fostering positive financial habits. The world's first IoT bank, Interact IoT, uses shock wearables as a component of the educational program for its end users. Once the user has defined his card limit, the wearables devices can track his spending for the entire day. The user can be alerted when reaching a set limit. In case he avoids the alert, the wearable device sends out vibrated signals to the user's wrist as a reminder for not spending further.
Increases the Overall Banking Experience Quality
IoT affects banking customer services by offering customers with regular insights and personalized experiences. With credits to connectivity, a visitor can now schedule his appointment and monitor its status using his mobile device. This way, the customers get a better insight into their status & not waste his time by standing long queues.
Expanding the Services Beyond Banking
IoT also allows the banking bodies to become customer-oriented by developing their services outside the traditional ones. They can motivate users by offering something beyond the conventional banking services and rewarding them for achieving these targets.
Enhancing the Efficiency of Branch Banking
Mobile banking solutions often induce risks to traditional branch systems. To ensure that traditional banking still yields some fruitful value, the service providers opt for IoT and banking applications. The branches can use biometric sensors to collect data as soon as a customer enters the bank. These sensors can also alert the central system residing in the branches.
Growth of IoT in the Banking Industry
The global IoT market in the BFSI sector was valued at $249.4 million in the year 2018 and is expected to be at $2030 million by the year 2023, registering a growth CAGR of 52.1% in the stated duration. The growth in this industry can be credited to the fact there has been an increased use of IoT devices in connected banking.
Wrapping Up
IoT technology in this industry provides numerous new opportunities when it comes to customer management, automation of business processes, offering newer payment methods, to name a few. Various leading technology players like ESDS are also providing the banking industry with its advanced solutions. Banks are ready to encash the benefits of IoT adoption to emerge as future industry leaders, possibly.

Latest posts by Hamid Khan
(see all)