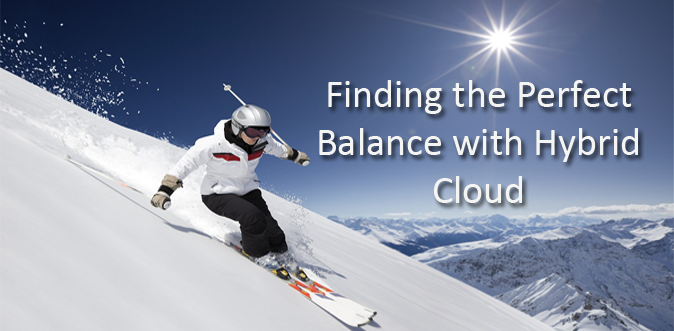 Hybrid Cloud Options for Large Enterprises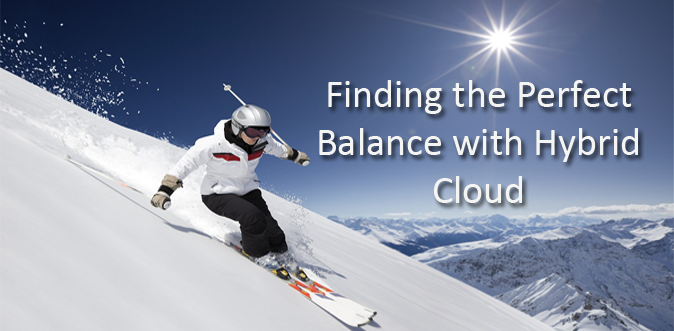 Hybrid Cloud Options for Large Enterprises
It has long been said that the best cloud deployment option for large enterprises is a Private Cloud model. This is further emphasized when you consider the fact that larger corporations often have high level data security concerns.
To most large enterprises, a private cloud model seems to be the only option. To others, however, the cost associated with setting up and maintaining a private cloud model is not feasible.
The middle ground for many organizations comes in the form of Hybrid Cloud computing. A hybrid cloud is a model that integrates features from both private and public clouds. This way, an organization can maximize the benefits of both public and private cloud models. For example, a public model is often more cost efficient and scalable than a private one. On the other hand, a private model is more secure than a public model.
A business can implement a hybrid model in any of the following ways:
You can make use of separate cloud providers to provide private and public models as an integrated service
There are some individual cloud providers who can offer a hybrid package
A business that already runs its own private model can seek public cloud service provider to supplement their private cloud model
So Why Is Hybrid the Best Option for Large Enterprises?
Before large businesses considered the hybrid cloud option, most of them used private clouds. In an effort to maximize efficiency in their cloud computing – and most importantly cut costs- most large enterprises are now turning to hybrid models.
Apart from a reduction in the costs associated with private cloud models, most enterprises are turning to hybrid cloud models in an effort to remain agile. One of the best ways to gain this agility is to include the flexibility of the private cloud with the reliability of a public cloud.
At the same time, large enterprises are looking to reduce costs associated with the private cloud model. Every business wants to reduce operational costs. This is why a hybrid model is looking more and more enticing to larger corporations.
Finding the Perfect Balance
As much as the experts predict a hybrid cloud model to be the platform of choice for most large enterprises, there still needs to be a balance. Most large corporations must protect their data security more than any other aspect of their business. For this reason, larger corporations will often stick to private clouds.
When large companies do use public clouds, they tend to gravitate towards a public cloud provider who will give them security as well as flexibility. They are bound to be a little skeptical using a cloud provider who is unable to meet certain security standards. The good news is that cloud computing providers are now offering security standards that are more than just ideal.
The fact is that hybrid cloud models are becoming more and more popular because they offer agility and flexibility for many businesses.
Would you consider using a hybrid model for your business? Let us know your answers and the reasons behind them!