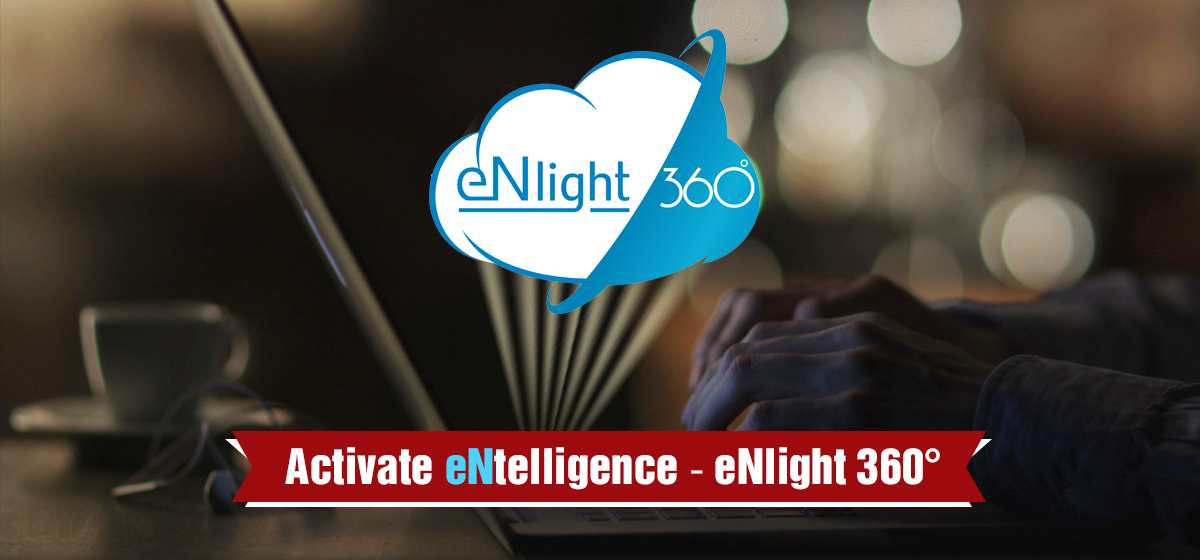 Why Data Centres prefer eNlight 360 as a flawless Cloud Management Software?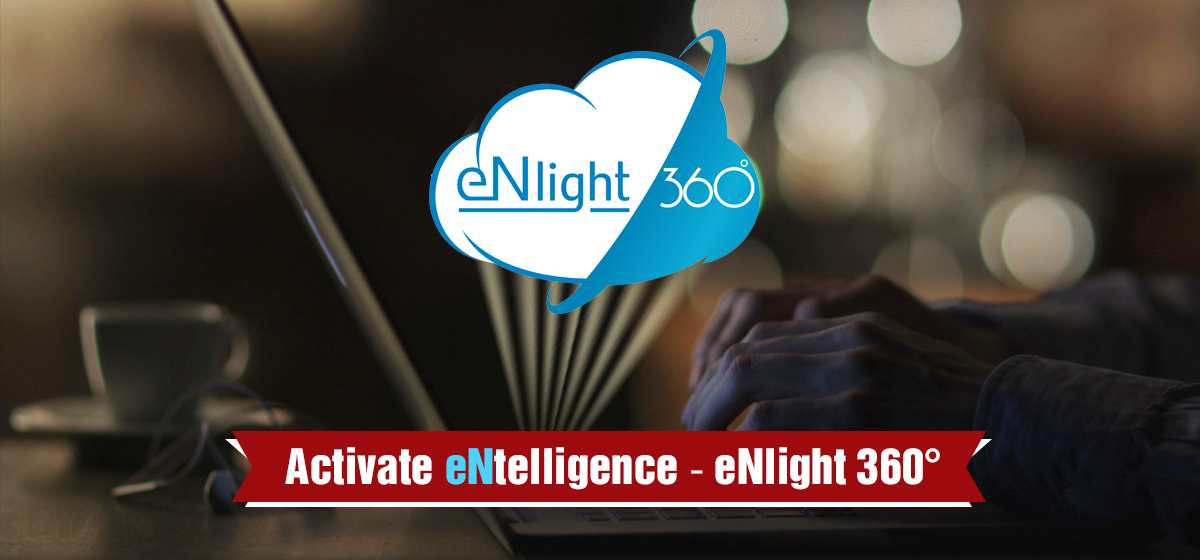 Modern data centers need constant protection from network data loss and cyber-attacks if not guarded properly. CTOs need to ensure proper monitoring in a data center to avoid any type of outage or downtime during critical processes. So the decision to have a tool in hand to monitor a data center is essential because it is a brilliant step towards the protection of IT assets and data. There are about 100's of data center monitoring tools out there in the market, but none of them comes close to eNlight 360. Next-generation hybrid cloud software like eNlight 360, is what every CTO and CIO dream of when they want an intelligent on-premise cloud computing software.
The question I would like to raise and ask the CIOs and CTOs is -– Do you have a single software to monitor or are you juggling with different tools for controlling various aspects which come with their own set of diversities and complexities? Most of the respondents say that they need multiple devices to monitor their data center and hire additional staff to dedicatedly keep an eye on the monitoring aspect of a data center.
To put an end to these issues, we have developed eNlight 360, which is a beautiful convergence of Orchestration and End-to-End Infrastructure Monitoring. In other words; a single tool which does so much more than just monitoring of a data center.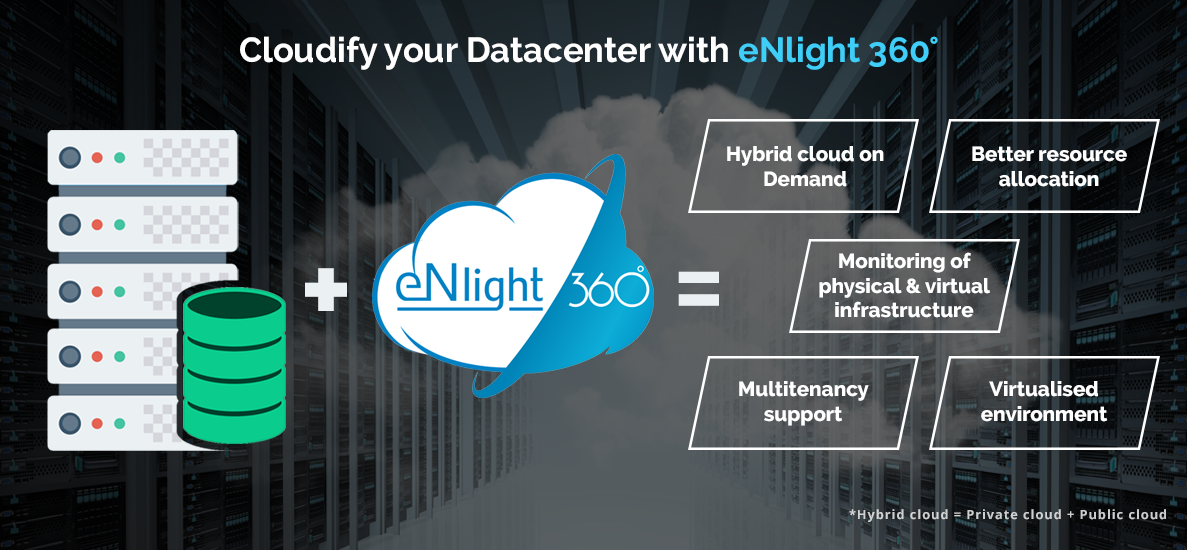 Below are the features of Data Center Monitoring (DCM) in eNlight 360:
Role-Based Dashboard
Data is only useful when it is presented to the right person. The Role-based Dashboard feature is indeed a blessing for those users with any role. Network administrator, server administrator or a data center administrator, are some of the tasks a user has in a data center facility. The role-based dashboard provides you with desired data pointers, statistics, and graphs of technology performance through a single window. With eNlight 360, a user gets easy-to-use data through a single customizable dashboard.
Complete DC monitoring and Management
Get full control of your data center with DCM (Data Center Management), which is a set of applications that help system and network administrators to manage their data center's IT infrastructure by achieving higher application availability and performance at all times. Add and discover devices, maintain hardware and software, monitor RAM, CPU, disk capacity, get alerts based on thresholds and troubleshoot the system. Monitor bandwidth and uptime of all significant services running on servers. We merely mean – Deploy, manage and monitor, from a single UI.
IP Management
Now it is easy to manage the IP configured on every device in your data center and manage the IP which is configured on any particular physical port.
Topology
Topology in eNlight 360 auto-discovers all network and system devices and creates a topology view. A user will be able to view the network structure of all core devices in the data center. The network is pre-configured and auto-driven from the database so you can see the current status of all the network devices and detect any issues. The topology view is auto-refreshed every minute to always show you the current state of devices and services.
Rack View
Rack view is a unique feature in eNlight 360, and even other monitoring suites in the market right now fail to provide this feature. eNlight 360 creates a mimic of actual rack deployment in the data center which shows a user the view of actual present servers on racks. By using the rack view, data center managers can successfully carry-out capacity management.
NetFlow
NetFlow expertly analyses the network traffic and volume to understand where the traffic is coming from and where it is leading and the specific amount of traffic being generated. This feature is basically a network protocol which collects and monitors network data traffic that is caused by routers and switches. And so NetFlow provides the ability to manage IP network traffic when it is compiled into an interface or leaves an interface.
CMS
Change Management System (CMS) is used for ensuring that standardised procedures are practised to reduce the number and impact of incidents upon the service. This ultimately leads to an increase in efficiency to handle the changes to control the IT infrastructure.  In the Change Management System, a change is initiated to resolve a particular problem, an incident or a problem ticket.
Application Monitoring
Application Monitoring in eNlight360 is a continuous monitoring process which uses a technique to regularly measure, identify and check the performance of an application and provide the means to confine and fix the issues. A user can see an applications performance trends at a glance, from page load times to error rates, slow transactions and a list of servers running the application. In the era of virtualisation and cloud, availability and performance of an application become a demanding aspect for business success.

Latest posts by Shubham Kale
(see all)