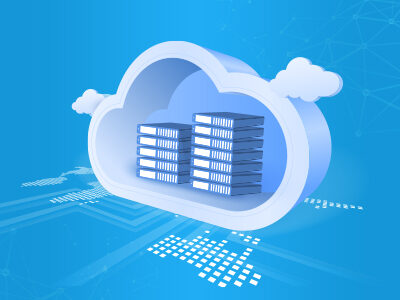 Cloud 2020: What to Expect?
Cloud is a rapidly growing industry, and many business organizations are looking forward to adopting the technology to fuel their digital transformation journey. In today's time, Cloud has become a trending buzzword amongst the business environments. Cloud has provided businesses with newer opportunities so that they can compete on a global scale and thus, redefining how business is done. It has enabled a user to store and shared his data to even most remote locations. These features of Cloud are well-realized by the business owners of any scale, be it startups or well-established organizations.
How Cloud Helps Businesses?
Cloud technology has been offering businesses with the following benefits-
1. Costs Reduction
This is one of the main advantages of Cloud, especially for small businesses. By shifting to a Cloud, these businesses can save in a significant amount of money as the Cloud provides small businesses with affordable and scalable prices. Virtualization has led to the expansion of physical equipment. There has been a significant decline in power consumption, rack space, IT requirements, etc. Due to this, there are lower costs about maintenance, installation, hardware, support and upgrade costs. In the case of small businesses, all these savings on various expenses are essential.
2. Enhanced Flexibility
Cloud enables the access of data and related files from any location, using any device at any point in time, provided there is a stable Internet connection. The work processes are now more flexible and becoming more of remote working; thereby, it becomes essential to have work-related data access given to the employees. Cloud computing helps the employees to work outside their office premises as well as manage their businesses when and where needed. Enhanced flexibility and mobility in Cloud has led to additional cost savings.
3. Secured Data
Another significant advantage that Cloud computing offers is improved data security. In the case of traditional data storage, the data can get easily stored or damaged. There are also chances of some severe cyberattacks such as viruses, malware, and hacking in case of manual storage of data. Errors made by humans and power outages are also factors that can affect data security in traditional methods.
However, in the case of Cloud computing, there are several advantages in terms of data security. When the data is stored in the Cloud, it is protected in various ways like anti-virus, encryption techniques, etc. To reduce the chances of data loss, Cloud services are compliant with industry-defined regulations.
4. Effective Collaboration and Integration
Effective collaboration can take place through the Cloud, and this helps the small businesses to track and oversee the workflow and progress for better results. Because of the large number of collaboration tools present in the market, these allow the users to create, edit, save and share documents for collaboration at the workplace.
Cloud-based business solutions have created various simplified integration opportunities with many cloud-based providers. They also get the benefits of specialized services that integrate with back-office operations like HR, accounting, etc. Such integration allows the business owners to concentrate on the core business areas.
5. Scalability
At present, a small business may require limited storage, mobility, only to name a few resources. In the future, the needs and requirements of the Cloud are going to increase significantly along with the business. As the growth of the business is not always linear, the Cloud-based services hold the flexibility to scale accordingly. This feature of Cloud ensures the businesses that all their requirements are served as per the pre-decided budget plans.
Cloud in 2020
The number of businesses moving their infrastructure to Cloud has been growing significantly over the years. There are several reasons why businesses are moving to Cloud, and some of these reasons include- the growth in the market value of the Cloud, the high-grade security provided by the Cloud, online accessibility from anywhere, etc.
Some predictions for Cloud in 2020 include the following-
i. Edge Computing
Cloud computing brings in one of the most significant opportunities in the coming years in the form of a distributed cloud infrastructure, called edge computing. Organizations are going to need near-instant access to their data as well as computing power to serve their potential customers. Thus, to provide suitable infrastructure, the businesses will be requiring edge computing. Edge computing at present doesn't lie in the final stage in the development of Cloud, and it still holds a significant position to drive the mass adoption of Cloud.
ii. Containerization
With the advancement of time and technology, the adoption of Cloud containers will be on the rise. This technology is going to allow the developers to migrate and manage the software code to the public cloud servers. A recent online study suggests nearly a third of enterprises are already using container technology in developing software. Also, many independent research groups have forecasted growth of $2.7 billion in the year 2020 for Cloud. Containerization can be the best solution for businesses that are using the multi-cloud infrastructure.
iii. Serverless Computing
Serverless computing is predicted to be one of the significant developments that will take place in the Cloud space. Though the serverless transition would need a more strategic approach. Migration to serverless infrastructure needs an overhaul of traditional development and production paradigm, thereby resulting in complete outsourcing of the full Cloud infrastructure. Serverless computing is going to be adopted and developed together with an increasing amount of real-time use cases, and it is quite early to predict its full potential. As of now, the present and available solutions are locking customers to a specific Cloud provider, but, as the number of open-source solutions is growing in this space, then there would be several use cases for serverless computing across the industries.
iv. The emergence of Open Source
Open-source software is gaining popularity among enterprises. Many organizations are now integrating open-source solutions into their core IT operations. Some organizations are also building an entire dedicated infrastructure around it. Open-source has been thriving in the Cloud ecosystem, and the increasing number of open-source DevOps tools and automation, along with infrastructure platforms, will play a vital role in the rapid emergence of open-sources. With more number of organizations continuing to migrate their operations to Cloud, open-source is going to play one of the critical parts in IT innovation for years to come.
v. Poly Cloud
Poly Cloud is an emerging strategy in the Cloud that has started taking hold across a diversified range of organizations. The concept of poly cloud is quite easy, and it lies on the base that a business organization can use multiple Cloud vendors rather than going for a single Cloud vendor. When multiple Cloud vendors are used, businesses can develop a customized Cloud solution that is best suited for their business needs. The need for poly CCloud has risen because of the intensely competitive nature in the Cloud space in today's time.
Benefits of Poly Cloud
Poly Cloud can be beneficial in the following ways-
1. Poly Clouds offers enormous flexibility in terms of gathering business results. The business organizations are no longer into using a single Cloud vendor and look to gain the best of all the available possibilities.
2. Selecting a cloud-specific infrastructure as per the needs of the business holds a direct impact on the working of the business. When multiple Cloud setups serve a variety of businesses, the RoI investments on multi-cloud architecture will definitely rise.
3. The use of a poly cloud gives a recovery option for any unforeseen disaster. If a Cloud provider has broken down, then the presence of multiple Cloud-based environments can help in avoiding the damage to the normal working by going for an alternative arrangement. In case the single web service host is not operating, then the work remains unaffected with other operation modes in a multi-cloud environment.
4. Having multiple sources of Cloud can help in reducing the chances of a failure occurring in each of them. In case of failure of a single Cloud provider, the other provider can serve as a failover. Using a poly cloud helps in reducing the downtime.
Cloud in India
Benefits of Cloud computing like cost, global scalability, and speed are some of the critical drivers for establishing Cloud in India. Also, there has been significant growth in demands for both- professional training as well as Cloud services.

It is evident that IaaS has been leading the market growth in the period (2016-2020). SaaS and Cloud Management segment closely follows IaaS in terms of YoY increase in the above-stated duration.

As discussed and observed with several present-day use-cases, Cloud technology holds a great capability of providing better and secured data storage, easier collaboration and also alters the workflow in order to help the businesses for making better decisions. To conclude, Cloud connectivity is surrounded by convenience and streamlining workflow for helping businesses to be more flexible, efficient, productive, and most importantly, successful. Transition to a Cloud-based service can be the right choice for businesses that are looking not only to grow but also be successful.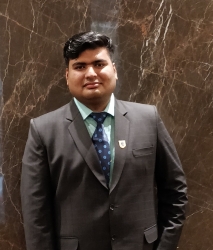 Latest posts by Rishabh Sinha
(see all)
benifits of poly cloud
,
cloud
,
Cloud Computing
,
cloud computing benefits
,
cloud hosting
,
cloud in 2020
,
cloud in india
,
cloud infrastructure
,
Cloud of India
,
cloud providers
,
cloud security
,
cloud services
,
cloud solutions
,
cloud technologies
,
cloud technology
,
containerization
,
Edge Computing
,
enlight cloud
,
poly cloud
,
Serverless Architecture
,
serverless computing