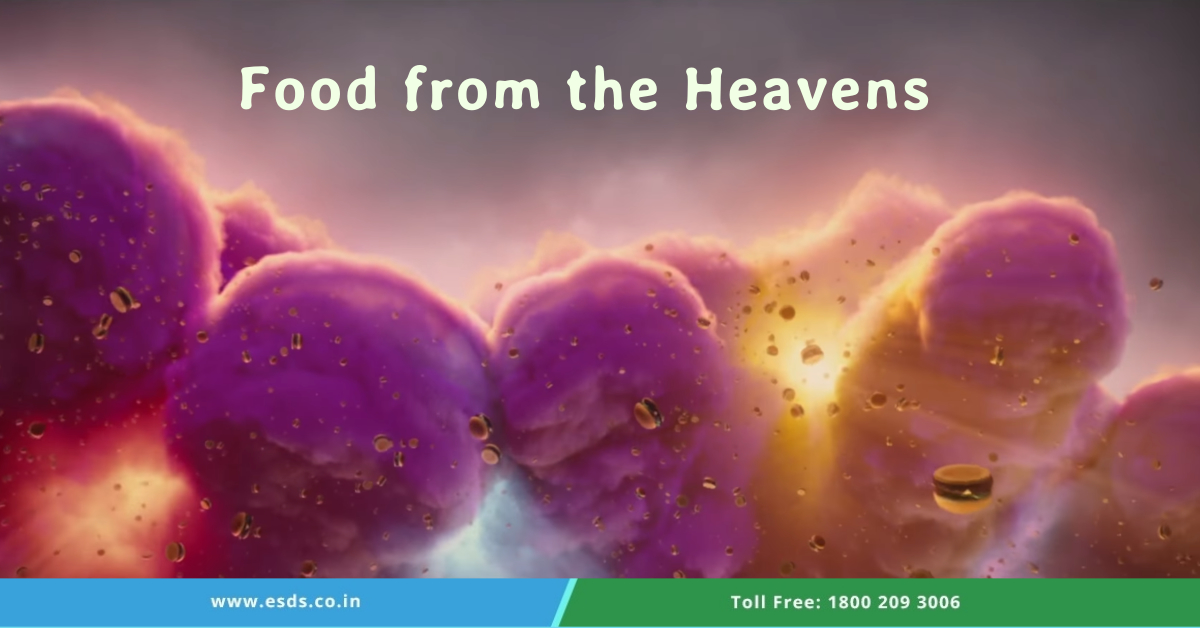 Outside food is very easily accessible to everyone now with the advent of aggregator services like Swiggy, Zomato, UberEats, and other significant players. People mostly in cities now prefer eating at the comfort of their homes and avoid being stuck in traffic or even wasting time getting to these places.
All this combined this with what technology has to offer, and you get innovative cloud kitchens businesses that are changing the restaurant industry game in India.
Cloud kitchens business model allows you to just focus on cooking delicious food and delivering it as fast as possible.
The concept is easy and straightforward, just imagine a fully-equipped commercial kitchen without any restaurant seating, not even a takeaway counter. People love this for the convenience-driven service model, and this is beneficial for restaurants wanting to reach a broader consumer base.
Reduced Investment
The main reason cloud kitchens are more viable is the cost saving on high rentals and no requirement of staff to face the clients personally. The cost of maintaining a restaurant are skyrocketing and meeting overheads becomes a hard task and when you add real estate cost over it for favourite locations.
Reduced Service time
The best thing about a cloud-kitchen is the ability of distributed cooking where you can have multiple kitchens in different locations, and fresh food can be served that is still hot with a much lower delivery time.
Flexible Menu
Another crucial value that cloud kitchen model provides us with the flexibility to keep experimenting with the menu. It's easier to respond to new food trends and fads by quickly adapting them in your delivery menu rather than alternating the processes at a traditional setup of the restaurant. It also means more versatility in the food you can offer.
Better expansion opportunities
The opportunities for rapid expansion are tremendous with the cloud kitchen model. Multiple options open up where you can find either service larger areas with one single kitchen or even open many kitchens in numerous locations. The low investments high yield model provides flexibility to experiment with native varieties of the menu and facilitates expansion with fewer risks.
Quality Control and hassle-free optimisation of the cooking process becomes extremely easy with the Cloud Kitchen model. Along with new entities, many pre-established restaurants and QSR's are now looking forward to adopting the Cloud Kitchen business models.
Operational efficiency and low start-up investment make cloud kitchen a lucrative opportunity for even smaller players to take advantage.
Companies like Faasos and FreshMenu have proven the success of the cloud kitchen model with higher profitability and pushed significant players to launch their own customised cloud kitchen programs.
At present Swiggy has two private cloud kitchen brands under its hood – 'Homely: Home Delivery' and 'The Bowl Company' besides its cloud kitchen initiative Swiggy Access.
Swiggy Access is aimed at offering restaurants that have partnered with them a supply-only kitchen facility to speed the up delivery process. The program has already expanded to Delhi Hyderabad and Kolkata in less than a year.
A Swiggy spokesperson has announced that they are looking at extending their food tech by creating a platform for multiple brands to work from a single unified kitchen (external or Swiggy) to meet the rising demand in specific pockets of the city.
Cloud kitchen models are focusing on food mass production and reducing the overall production time to maximise the number of orders per day.

Restaurants Start-ups and Innovators are finding ways to automate the fundamental aspects of food production for reducing the final production time. They are adopting the Hub and Spokes model for Central Kitchen Management to achieve this objective. Food is Semi-cooked and processed at the central kitchen, called the Hub, and later delivered to the food outlets called spokes, where the remaining cooking is completed.
Zomato has taken a different outlook on its cloud kitchen strategy. Zomato shut down their cloud kitchen operations under (ZIS) Zomato infrastructure services facing some infrastructure problems and has instead invested in a third-party cloud kitchen company, Loyal Hospitality. They are offering restaurants with ready to occupy kitchen option. Zomato is creating cloud kitchens for other entrepreneurs to tap in the cloud kitchen market. They have already invested $5 Million in a firm that provides a shadow kitchen model for restaurants to expand their operations.
Some similarities do exist in the approach these companies are adopting. One very significant of them relates to customer loyalty/membership schemes, Swiggy Super by Swiggy and Zomato's Gold. Zomato customers with Zomato Gold Membership can avail dine-in options in select restaurants.
With big players adopting the cloud kitchen model and customising it for maximum efficiency, quality of service and optimal profitability, the future does look promising for the Kitchen in Cloud.

Latest posts by Hamid Khan
(see all)