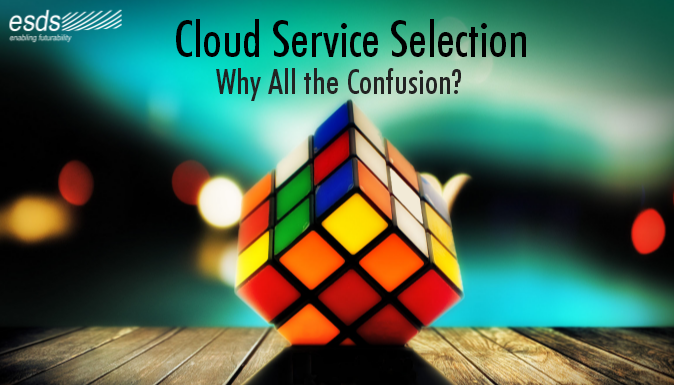 Why customers get perplexed after looking at all cloud service providers?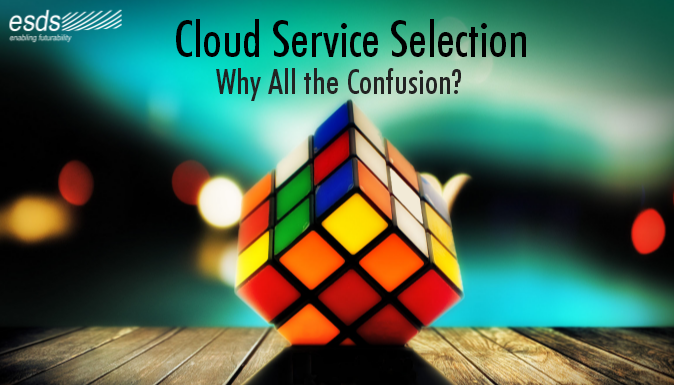 Why customers get perplexed after looking at all cloud service providers?
All big IT giants ponder when it comes to cloud; all giants provide Cloud service with almost same cloud capabilities which are standard parameters of cloud, like, Cloning, Snapshot, Disaster-Recovery, CapEx Free, Security etc.
When you compare cloud feature from different providers you see distinct feature names, however, when you dig into technical explanations, you discover almost everyone provide same features but in different distinct manner. This leads to confusion. This is a perplexed state when most IT giants jumps-in trying to lay their roots to attract customers.
Also, the features that are available are the one's which actually defines the term cloud-computing that are not available on standalone-host based VM or dedicated server. So none of the cloud providers give anything more OR less in terms of features but rather similar. This also led us to think that cloud-technology had reached at a moribund level and only decorative front end (control panel) is where providers concentrate and try to attract customers.
If we take an example of a real-life situation, looking back at the revolutionary Android mobile operating system, it transformed the mobile industry. The transformation even resulted in some organizations facing huge losses due to their failure to understand customer requirement, whereas a few went bankrupt due to their inability to adopt to the changing trends. Now, Android had reached a level that it is moving from communication sphere to another sector like entertainment devices, auto-industries aero-space controllers etc.
Probing and choosing a cloud.
We all know three types of cloud, namely Private, Public and Hybrid. We won't be describing those types and its respective benefit, however, we'll hone this discussion step ahead and shortly probe the next level of cloud service in terms of IaaS, SaaS and PaaS.
Platform as

service

(PaaS)
in a simple terminology says client does not need to fuss about infrastructure and its manageability hence it has never been a serious parameter in choosing cloud.
Infrastructure as

service

(IaaS)
being fundamental service models of cloud computing that deals with cloud-certified hardware/infrastructure to maintain cloud service stability and high-availability.
Software as

service

(SaaS)
gives capability to demand required software in runtime and pay the licenses as you use.
Now, future complete cloud must have a combination of IaaS and SaaS features combined with respective functionalities.
IaaS should be capable in providing resources controlling capacity where allot resources can scale dynamically as per compute requirement with pay as per use feature, however, limitation would be that apps must be compatible to run on dynamic compute change system. IaaS and SaaS combined together drives and fulfil the terminology of cloud service that satisfies standard and enterprise customer requirement.
Talk to our Cloud Evangelist TODAY to find the right Cloud for your needs »