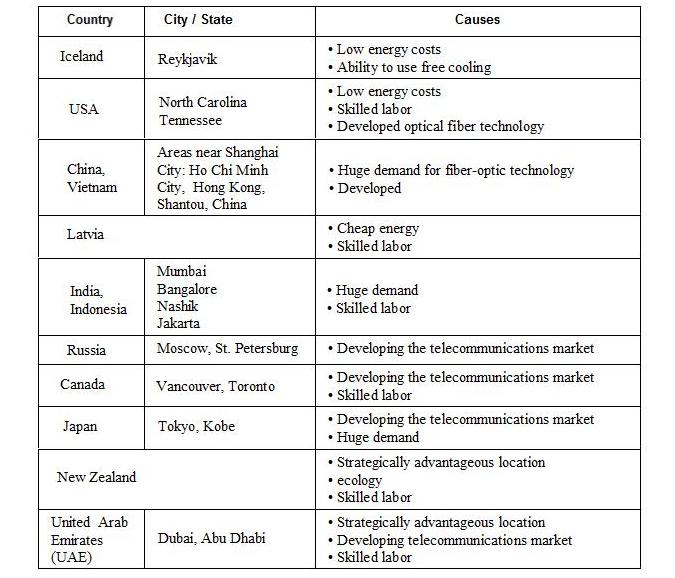 Where It Is Better To Build A Data Center?
A research done by experts from different areas in the data center has published a compilation of the 10 countries that are most conducive in building a data center.
Where is the best location to build a data center?
So, according to experts, the best regions in the world to build a data center are as follows: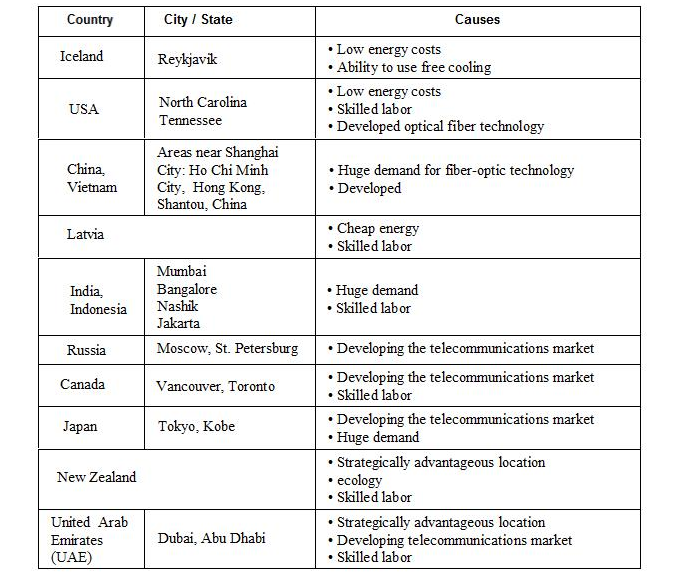 Where is it worse to build a data center?
Unfavorable regions for building a data center are based on the following criteria:
Access to reliable energy sources, taking the growth prospects of the power consumption (data center scalability) into account.
The use of existing and emerging cleaner, renewable energy
The possibility of free cooling
The possibility of submarine cables,
The presence of stable, scalable network resources
Favorable conditions in the country as a whole (stability, security)
The risk of natural disasters with their consequences,
The project cost (capital and operating costs)
Availability of human resources,
Availability of vendors (The official representative of manufacturers of equipment).
The Result For 10 Worst Countries:
Nigeria
Iraq
South Ossetia
Georgia
Yemen
Somalia
Papua, New Guinea
Haiti
Myanmar
Vatican
10 Worst Locations:
Mount Etna
British Antarctic Survey Station, Halley
Pyongyang
Galapagos Islands,
Los Angeles
Harare,
Venice
Kabul
Machu Picchu
Atlantis.
An interesting collection of unfavorable data center locations. Does any one have any desire to build a data center in Myanmar or somewhere on the slopes of Mount Etna?