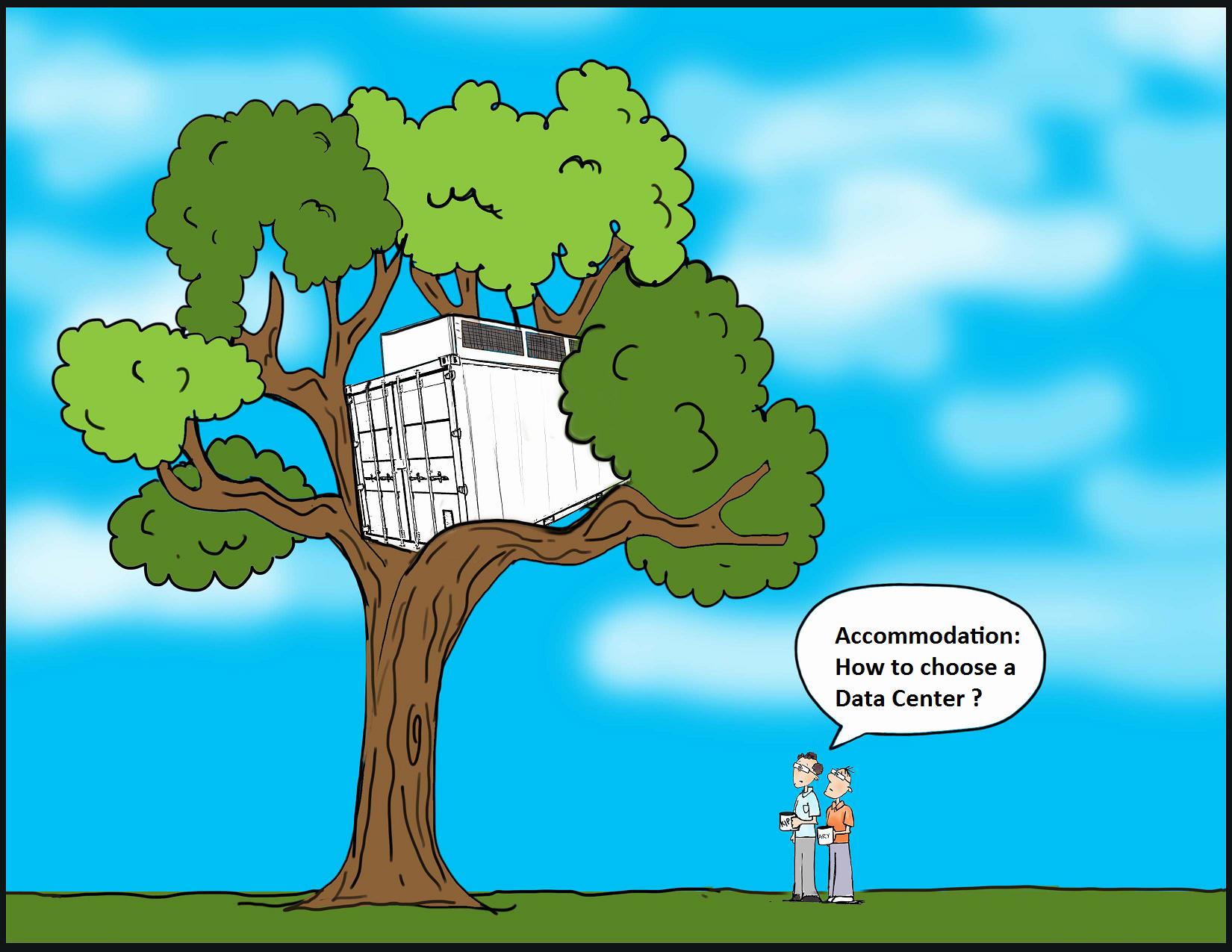 Accommodation: How to choose a Data Center ?
Choosing a web host or data processing center (datacenter) is a difficult choice. It is for this reason that companies spend a lot of time to determine the data center that best suits their needs.
In most cases, companies are looking at the connectivity, physical security, building characteristics, the financial stability of business, etc …
While all these features are important when evaluating best data center, companies must also focus on the factors that play an important role in ensuring high availability of the service, such as business processes, the organization of services, the maintenance policy and the equipment life cycle .
Control procedures and documentation processes are also critical spots. Able to know the downtime not nocplanned and the log of the last incidents is a very important point. In addition, many incidents are the result of human error.
Therefore documenting and validating process is a very important point. For most procedures are reliable and known more likely it is they will be followed, and the less likely that human error causes a service interruption . It is also important to know how these procedures are distributed and what are the associated training .
On SLA ( service level agreements ) it is essential to know but also how they are managed operatively. During diagnosis it is important to understand how SLAs are implemented and how they are monitored and measured.
Each company's requirements, needs, and it is very important to know them. Then looking for a web host often resembles solving an equation with unknown x.
Solve, make the right decision is to ask the right questions, get into the details of the procedures and internal policy. Because these elements are essential safeguards to achieve true high availability.
If this topic interests you I recommend reading this Article ( How to Build a Data Center ? ). It allows you to understand the building infrastructure of data center when searching for your hosting provider.
Resources: